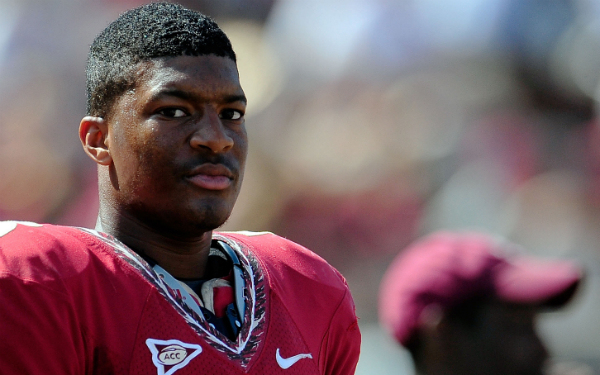 Jameis Winston brought home the 2013 Heisman Trophy, which most of us saw coming. It denied Johnny Manziel a second trophy, which would have equaled Archie Griffin's feat from over 30 years ago. Nevertheless, the cycle begins again for Ohio State fans wanting to secure the program's unique place in Heisman lore.
For those curious, here is a glimpse at the vote breakdown.
Results 1. Winston (2,205), 2. AJ McCarron (704), 3. Jordan Lynch (558), 4. Andre Williams (470), 5. Johnny Manziel (421), 6. Tre Mason (404

— Andy Staples (@Andy_Staples) December 15, 2013
A.J. McCarron finishing second in the Heisman vote is more proof that Heisman voters long since lost the plot.
Braxton Miller finished ninth overall in the vote.