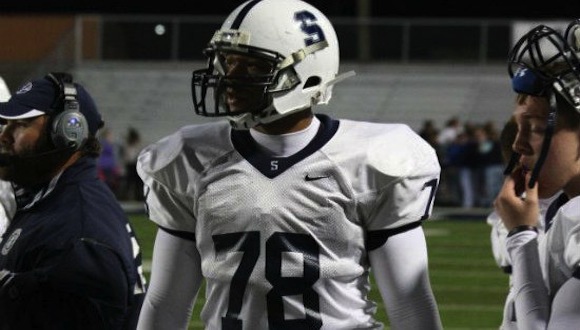 You can add Demetrius Knox's name to the list of future Buckeyes winning awards. The Ohio State commitment won the Lombardi award, an award that goes to the best lineman, tight end or linebacker. The award is given to seven high school players based on their regions. Current Ohio State defensive end Joey Bosa was one of last season's winners. 
Many believe that Knox has the potential to compete for playing time as a true freshman. Here is what the selection committee had to say about him: 
Texas winner: Demetrius Knox, OT, Ft. Worth (Texas) All Saints Episcopal

As part of a school that sends 100 percent of its graduates on to college, Knox shines. He is one of the best football players in the state of Texas and has committed to the Ohio State University. He is part of his church as well as his school's drama club. His service hours within the community are counted in the hundreds as he is an example of what the Lombardi Awards is about.

Runners up: Solomon Thomas, DE, Coppell (Texas) High. Zach Whitley, LB, Galena Park (Texas) North Shore
Dante Booker Jr. was a runner-up for the Midwest award, which went to Tennessee tight end commitment Daniel Helm.