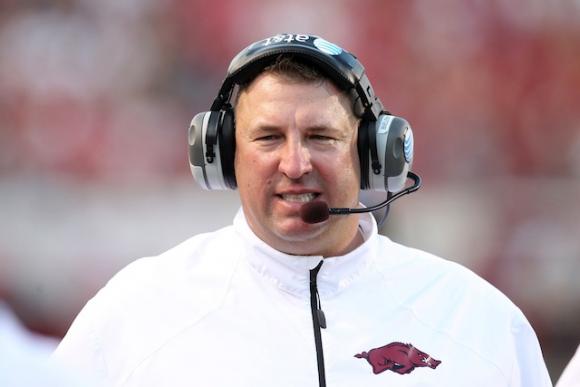 To the surprise of no one, Arkansas head coach and Ohio State pot-stirrer Bret Bielema voted the Buckeyes 12th on his final coaches poll ballot, lower than any other head coach. The next lowest placement came from Baylor head coach Art Briles, who tabbed Ohio State 10th. 
Bielema's history at poking the Buckeyes is well-documented. In his first season at Arkansas, he guided the Razorbacks to a 3-9 overall record and winless mark in the SEC. 
Mark Dantonio had Ohio State highest at fourth. Urban Meyer put the Buckeyes fifth.