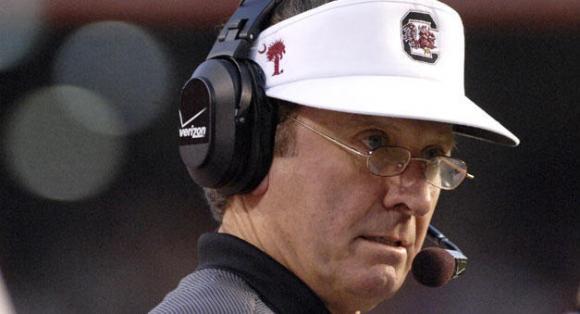 First Missouri quarterback James Franklin gave Ohio State his vote of confidence, now South Carolina head coach Steve Spurrier has chimed in.
Commenting about the national championship race this week, Spurrier noted that the Buckeyes' schedule is more difficult than Florida State's, but no one has seemed to mention that all season.  
"You know what I think is interesting? Everybody is picking on Ohio State. Their schedule was ranked tougher than FSU's," Spurrier told The Post and Courier. "Did you know that? Everybody's picking on how Ohio State hasn't played anybody. I said, 'Well, what about FSU?' They beat Clemson, and that's about it."
Ohio State's strength of schedule is 61st, compared to 66 for the Seminoles. Each team have beaten one opponent that's currently ranked - Wisconsin and Clemson - and they both face ranked foes this week.