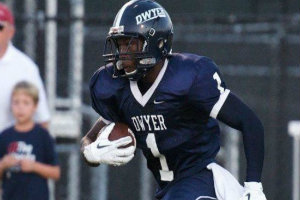 The countdown to National Signing Day has begun and many prospects are inching closer to announcing their decisions. 
Big Ten schools welcomed in seven new pledges in the past week. Wisconsin added three new commitments, while Nebraska has a pair of their own. Iowa and Minnesota each have a new prospect into the fold. The latest movement results in Minnesota moving up a spot to 13. 
Most of the week was quiet on the Ohio State front until 2015 corner Jamel Dean ended the Buckeyes' commitment drought, last night. The Buckeyes might not have to wait much longer for another commitment. Johnnie Dixon, Chad Mavety and Raekwon McMillan are all expected to decide within the next two weeks. 
While most coaches around the Big Ten will be on the road recruiting, Urban Meyer and company will be preparing for the championship game against Michigan State. The Spartans won't be quiet, though. They are expected to host recruits for their basketball game against North Carolina, Wednesday. 
Now, on to the rankings.
14. Purdue
Most expected Darrell Hazell to do a little better than a 1-11 record and sitting last in the recruiting rankings. Purdue has a long way to go and one newspaper thinks Hazell should take some questionable character recruits to rebuild their program. The Boilermakers desperately need an influx of talent on both sides of the ball. 
Commitments: No new commitments this week.
Visitor news: Three-star defensive end Rennell Wren will visit the Boilermakers on Friday. According to one source, Purdue will host 16 official visitors this weekend. It will be a busy final two months for Purdue. 
13. Minnesota
Minnesota's top target, four-star offensive tackle Frank Ragnow, was impressed with his recent official visit. However, Florida State is still confident about their chances. Ohio State has offered Ragnow, but that currently looks like a long shot. The coaching staff will hit the roads to go check in on many of their remaining targets throughout the week. 
Commitments: The Gophers unexpectedly added a commitment from three-star tight end Jerry Gibson. The Alabama native officially visited Minnesota in November. Gibson held offers from the likes of LA Tech, Arkansas State, Northern Illinois, Troy, Tulane, UAB and others. 
Visitor news: Three-star safety Demetrius Kemp and two-star receiver Cortez Lewis were expected to visit the Gophers this coming weekend, but the high school teammates have recently committed to Wake Forest. It's unclear whether or not they will still visit. 
12. Illinois
According to Coachingsearch.com, Tim Beckman is expected to return for another season. The Illini have been recruiting the JUCO ranks hard, as Beckman is looking for prospects that are ready to contribute right away. It will be interesting to see how Illinois finishes down the stretch. 
Commitments: No new commitments this week.
Visitor news: The Fighting Illini are expected to host two-star cornerback Isaiah Wharton, Friday. Wharton's only other offers are from Florida A&M and Weber State, so a commitment could be on the horizon. 
11. Indiana 
Indiana actually has the potential to finish their recruiting class strong. Strong by Indiana standards. Four-star receiver Dominque Booth decommitted from Tennessee and it appears he is very interested in the Hoosiers. Kevin Wilson recently sat down for dinner with Booth. A handful of 247Sports' insiders have flipped their predictions to Indiana. The Hoosiers are also in a good position to land numerous three-star prospects. 
Commitments: No new commitments this week.
Visitor news: Kevin Wilson and staff will have plenty of time to recruit with no bowl game to prepare for.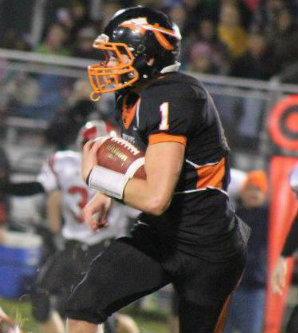 10. Northwestern
Northwestern has fallen off the map. Once ranked third, their recruiting class now checks in at ten. Pat Fitzgerald has three of their top targets heading to town this weekend. Failing to land these prospects would be a major disappointment.  
Commitments: No new commitments this week. 
Visitor news: The Wildcats will host three of their top remaining targets in four-star corner Parrker Westphal, four-star tight end Garrett Dickerson and three-star safety Khari Blasingame. It will be an important weekend for Northwestern. 
9. Iowa
Arguably Iowa's top remaining target, four-star tackle Brian Wallace, is now trending toward Alabama. Wallace is scheduled to visit the Tide, Dec. 13, and they could seal the deal then. If he does end up at Alabama, it would be the second lineman to choose the Tide over Iowa this recruiting cycle. 
Commitments: The Hawkeyes landed three-star linebacker Parker Hesse over offer from a few FCS schools. They offered the Iowa native in October and didn't take much time to decide it was the right fit. 
Visitor news: Iowa is expected to visit three-star quarterback Tyler Weigers, four-star receiver Adonis Jennings, four-star lineman Brian Wallace, three-star WMU commit Chukwuma Okorafor and many more. 
8. Maryland
It looks like the Terrapins are destined for a strong finish. There is reason for Maryland fans to be confident with their chances for five-stars Damian Prince and Jalen Tabor. Landing two five-stars in one class is rare for a Big Ten team. 
Commitments: No new commitments this week.
Visitor news: Maryland doesn't have any official visits scheduled, but the coaches are expected to be active on the recruiting front. Like most coaches, their staff will be traveling to see many of their top targets.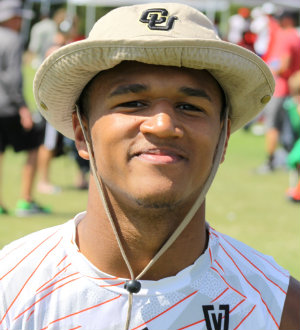 7. Nebraska
News of Bo Pelini remaining Nebraska's head coach helped land two commitments. Many of the Huskers top targets were waiting to find out his fate before committing. 
It's hard to predict how they will finish with Pelini pushing hard for recruits committed elsewhere. One prospect that Nebraska appears to have a good shot at landing is unranked JUCO safety Byerson Cockrell. A recent visit has put the Huskers in front over Southern Mississippi, Middle Tennessee State and others. 
Commitments: Nebraska landed a big commitment from four-star JUCO defensive tackle Terrell Clinkscales. Ohio State was one of the many top schools to offer Clinkscales. Bo Pelini also managed to flip three-star safety Chance Waz away from Colorado. 
Visitor news: The Cornhuskers will hit the roads as the contact period begins. Tops targets Nick Gates and Darius Slade are expected to draw visits. Slade, who visited Lincoln last weekend, is shaping up to be a battle between Michigan State and the Huskers. 
6. Rutgers
This will be an important weekend for Rutgers. 2014 three-star offensive tackle Marcus Applefield is one of a few prospects scheduled to attend the Scarlet Knights' final home game. Applefield is down to Rutgers, Maryland, Virginia and Purdue with a decision expected soon. 
Kyle Flood has some work to do after suffering four decommitments last month. This weekend will be a good opportunity to land a commitment. 
Commitments: No new commitments this week.
Visitor news: Rutgers will finish their season at home with a game against South Florida. Uncommitted senior prospects expected to attend include Applefield, LB Kevin Bronson, WR Kendrick Edwards and WR Isaiah McKenzie. All four prospects are three-stars that have crystal ball predictions for the Scarlet Knights. 
5. Michigan State
Three-star receiver Darious Crawley recently traveled to East Lansing for a visit. The 5-foot-10-inch, 190 pound receiver has been trending towards the Spartans after naming them as his leader. The Texas product holds offers from Colorado State, Iowa State, Kansas, Rice and others. 
Failing to land top prospects like Drake Harris and Lawrence Marshall are the only negatives about this solid MSU class. 
Commitments: No new commitments this week.
Visitor news: The Spartans will be hosting some 2015 prospects, including Spartan lean Mike Weber, on Wednesday for the basketball game against North Carolina. 2014 four-star defensive end Malik McDowell, widely considered a Michigan lean, is a potential visitor. 
4. Penn State
The Nittany Lions have room to take seven more commitments after having their scholarship penalties reduced. Thomas Holley continues to be at the top of PSU's board and a coach is expected to visit Holley soon. A decision is expected in December, but there is no set date. 
Three-star offensive guard Kareem Are is expected to decide sometime next week between Penn State, Florida State and South Carolina. Surprisingly, there are no crystal ball predictions for Ore. The Nittany Lions are expected to send out a coach to visit him sometime this week. 
Commitments: No new commitments this week.
Visitor news: With their regular season wrapped up, PSU will host four-star offensive tackle Alex Bookser, Saturday. Many of the Nittany Lions current commitments are expected to visit, as well.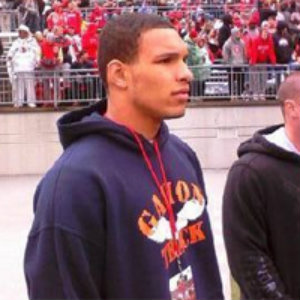 3. Wisconsin
Gary Andersen continues to build on a very good class. With the ability to take a more than normal amount of recruits, Andersen appears to have reached on a few recruits. The Badgers now own the Big Ten's biggest recruiting class and it could soon grow even larger. 
Commitments: Wisconsin was very active on the recruiting scene with the addition of three new commitments. One-time Northwestern commit Dareian Watkins committed to the Badgers. The four-star athlete mutually decided to part ways with NU after a suspension. 
Gary Andersen also reeled in a pair of two-star offensive tackles. Jacob Maxwell decided to choose Wisconsin over Northern Illinois while Micah Kapoi decided to flip his commitment from Hawaii. 
Visitor news: The Badgers had a big recruiting week and the momentum could continue with the coaches hitting the roads to recruit. The coaches are expected to stop in to see quite a few of the remaining targets since Wisconsin is potentially looking to take upwards of 30 recruits. 
2. Michigan
The Wolverines had an impressive turnout for a classic game between Ohio State and Michigan. It shouldn't come as a surprise that the recruits in attendance came away impressed. Brady Hoke and staff will now look to capitalize on the contact period. Malik McDowell is almost a "must-get" after missing out on Da'Shawn Hand. 
The Jabrill Peppers potential decommitment has worried many UM fans, but Peppers has since changed his tune and has tweeted his support at Michigan. 
Commitments: No new commitments this week.
Visitor news: Our Birm had updates on a few prospects that visited for the Ohio State game. 2015 RB/LB Jerome Baker did not make the visit to Ann Arbor, which bodes well for the Buckeyes. 
1. Ohio State
Urban Meyer and staff will be busy over the next few weeks, as they try to balance recruiting with preparation. Johnnie Dixon is down to Miami, Ohio State and Alabama and set to announce, Sunday. I'm leaning towards sticking with my crystal ball prediction of Miami. Chad Mavety is also closing in on a commitment, although he does not have a firm date. A decision between Florida State and Ohio State could come in the next week. Raekwon McMillan's is still two weeks away from deciding and no one knows for sure where he will end up. I'm currently planning to stick with my crystal ball predictions of Ohio State for McMillan and Mavety. 
Commitments: No new commitments this week.
Visitor news: The Buckeyes will be a tad bit busy this weekend, as they travel to Indianapolis for the Big Ten title game. The following weekend will be a big weekend, with the Glenville trio and four-star offensive tackle Alex Bookser coming in for official visits. 
---
Rankings Overview
| No. | School | Commits | Scout ★ AVG | Rivals ★ AVG | 247 ★ AVG | ESPN ★ AVG | Overall ★ Avg |
| --- | --- | --- | --- | --- | --- | --- | --- |
| 1 | Ohio State | 17 | 3.76 (8) | 3.65 (5) | 3.77 (4) | 3.71 (9) | 3.72 |
| 2 | Michigan | 16 | 3.56 (14) | 3.47 (18) | 3.56 (11) | 3.80 (7) | 3.60 |
| 3 | Wisconsin | 24 | 3.13 (16) | 2.83 (21) | 3.08 (22) | 3.19 (34) | 3.06 |
| 4 | Penn State | 16 | 3.13 (29) | 3.13 (30) | 3.31 (24) | 3.40 (25) | 3.24 |
| 5 | Michigan State | 17 | 3.18 (27) | 3.06 (32) | 3.00 (34) | 3.24 (40) | 3.12 |
| 6 | Rutgers | 23 | 2.87 (35) | 2.71 (29) | 2.95 (35) | 3.00 (34) | 2.88 |
| 7 | Nebraska | 17 | 2.82 (39) | 2.88 (37) | 3.06 (37) | 3.20 (NR) | 2.99 |
| 8 | Maryland | 12 | 3.17 (48) | 3.00 (54) | 3.08 (45) | 3.33 (NR) | 3.10 |
| 9 | Iowa | 17 | 2.88 (38) | 2.71 (47) | 2.88 (47) | 3.13 (NR) | 2.90 |
| 10 | Northwestern | 12 | 3.00 (51) | 3.00 (53) | 3.17 (49) | 3.25 (37) | 3.11 |
| 11 | Indiana  | 14 | 2.86 (56) | 2.64 (60) | 2.86 (62) | 3.00 (NR) | 2.84 |
| 12 | Illinois | 14 | 2.57 (66) | 2.71 (57) | 3.00 (64) | 3.00 (NR) | 2.82 |
| 13 | Minnesota | 10 | 2.80 (62) | 2.70 (71) | 3.00 (69) | 3.00 (NR) | 2.88 |
| 14 | Purdue | 10 | 2.70 (72) | 2.67 (77) | 3.00 (74) | 3.00 (NR) | 2.84 |
Number in parentheses is national rank