The Buckeyes return to the ice tonight after an extended layoff. At 0-3-0 they're still seeking their first win of the season. Standing in their way this weekend are the also winless Robert Morris Colonials (0-2-1). The teams will play tonight's game in Columbus. Tomorrow's tilt will be in Pittsburgh. Ohio State's game day page has all the links you'll need for following the series. 
Last season was a banner one for the RMU program. They won a program record 20 games and were in contention for an at-large bid to the NCAA tournament. Goalie Eric Levine and forward Adam Brace were among the nation's leaders in save percentage and overall points, respectively. Brace and Levine were also key contributors to the Colonials' 1-0-1 record against Ohio State. Brace tallied two goals and an assist in last December's series while Levine stopped a whopping 79 shots. Fortunately, as both players have graduated, the Buckeyes won't have to worry about them this time around.
Robert Morris is not without its weapons, however. Junior Cody Wydo was also a big part of the team's success in 2012-13. His 21 goals put him in a tie for eighth most in the country. Wydo is expected to put up big numbers again this season and seems to be well on his way to living up to those expectations. He's posted two goals and an assist through the first three games. This comes as a surprise to no one, particularly not Colonials head coach Derek Schooley:
"He was actually second in the nation in his [sophomore] class behind Johnny Gaudreau. He finds ways to score goals. It doesn't matter who you put him with, he'll find ways to score goals. He was a healthy scratch the first five games of his freshman year, but we put him in on the fourth line just to get him in the game. He hasn't stopped scoring since." Read more about RMU and Atlantic Hockey in SBN College Hockey's season preview of the conference
Wydo's linemate, junior Scott Jacklin, has a goal and three assists to his name. Sophomore forward David Friedmann is also among the team's leaders in the early going, having registered a goal and two assists. All of Friedmann's points thus far have been accrued while on the man advantage. (He has also racked up 34 penalty minutes, more than any other player in the country.) 
Filling the hole left by Levine's graduation will be a big challenge for the Colonials this season. The Buckeyes will likely see sophomore Terry Shafer in net. He and rookie goaltender Dalton Izyk split the starts in the Colonials' season opening series, but Izyk was injured in his game and will be sidelined for a month. Shafer hasn't stolen any games for Robert Morris yet this year, but he seems to be playing decently. He has stopped a tick over 90% of the shots he's faced and hasn't allowed more than three goals in any game.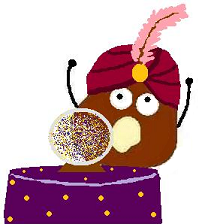 Although I wouldn't go so far as to call OSU-RMU a rivalry the series does have a regional edge to it, as well as a recent history of narrow victories. That, along with the fact that both teams are eager to break their respective goose eggs, means this should be an entertaining series for the fans. In spite of being oh-for so far, Steve Rohlik doesn't think the Buckeyes are too far off where they need to be:
"I think we've played good hockey, but I think our team realizes that we haven't put together three good periods together in any of these games, and I think if we can come up with three good periods, then we're going to like the result a lot better." Read more from Rohlik and the Buckeyes in The Lantern's series preview.
Ohio State will have an added challenge in putting together a complete game against Robert Morris. The team will be without captain Tanner Fritz this weekend as he continues to recover from an injury sustained at Bowling Green. The Buckeyes will need guys to step up into the gap left by one of their more reliable scorers. Fortunately, scoring depth has been one of the team's strengths through the early stages of the season. Six players have combined for a total of eight goals and the team's big guns still have yet to light the lamp.
Fans will no doubt be watching the Buckeyes' net with interest this week. Neither Collin Olson nor Matt Tomkins have showcased their abilities well thus far. Which goalie we'll see tonight is anybody's guess. Rohlik says they're taking it "one game at a time." 
A few more links to check out...
Max McCormick and Matt Johnson also shared their thoughts on the upcoming series. You can see that video here.
Ohio State's series preview includes a reminder that kids who wear their youth hockey jerseys to Buckeye games get a complimentary ticket. 
In celebration of the program's 50th season, OSU is letting the fans select an All-Buckeye team. The first ballot focuses on the goaltenders and can be voted on through November 3rd. There are some great choices. Who gets your vote?