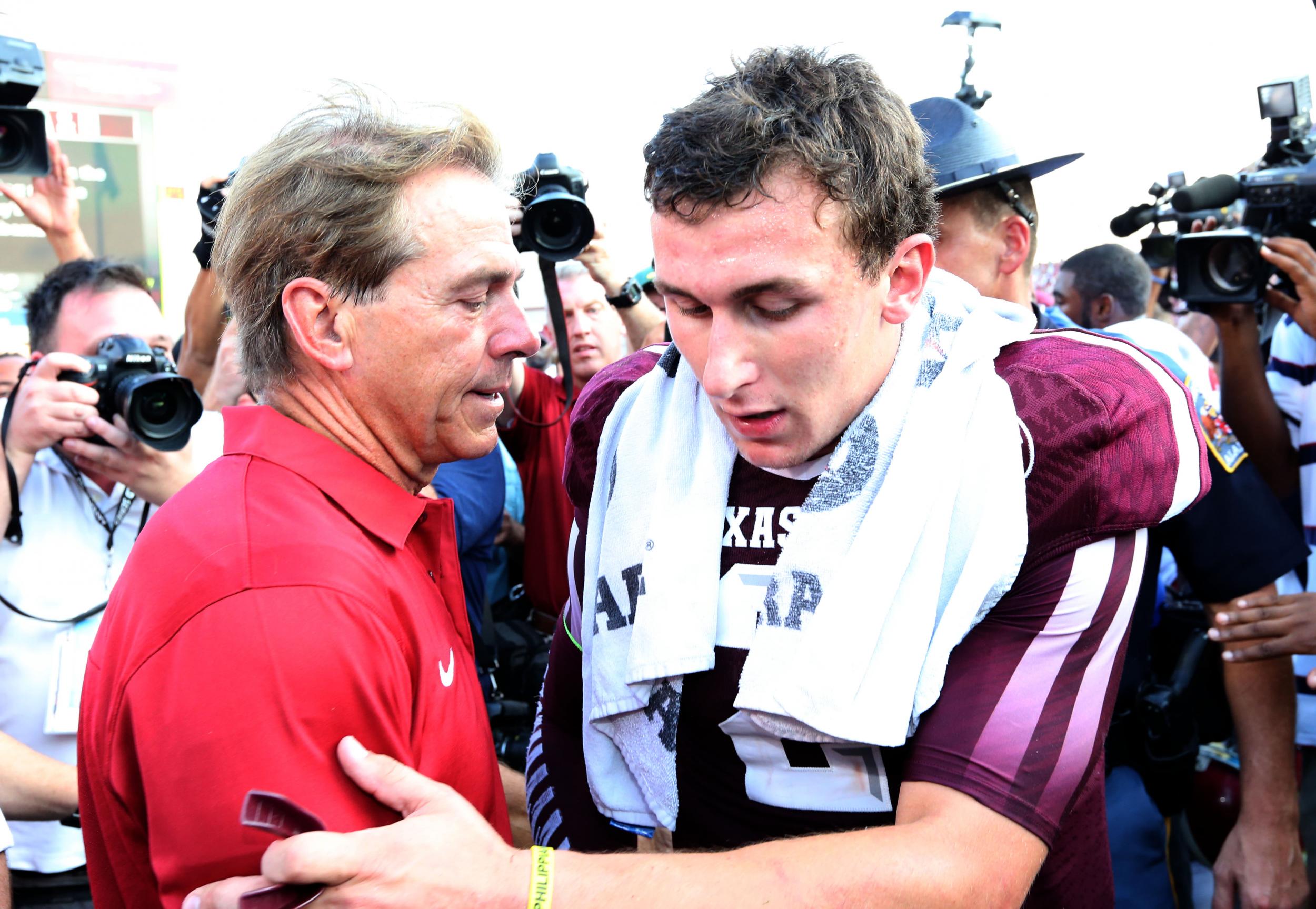 Alabama and Texas A&M's slugfest was the highest rated regular season game in seven years, and it didn't disappoint. Texas A&M appeared set to put Alabama to the sword in the early-goings, before Alabama roared back and Johnny Manziel's furious fourth-quarter comeback bid ultimately fell short. CBS' Bruce Feldman who was unsurprisingly (due to his skill-level and his employer also owning broadcast rights to the SEC) granted full-access to Texas A&M's program during the lead-up to the game. (Nick Saban used the faxes seeking request for full-access to the inner-workings of his program as kindling.)
8:37 p.m.: Beaty walks into QB coach Jake Spavital's office, who has turned away from his computer to watch highlights of his protégé Geno Smith's debut win as an NFL starting quarterback for the New York Jets.

"OK, I've watched five games of them and here's what I've figured out," Beaty says. "They're (friggin') good. You can't 'guru' their ass."
You can't guru Saban because Saban IS THE GURU. (Click the article, it's worth your time.)