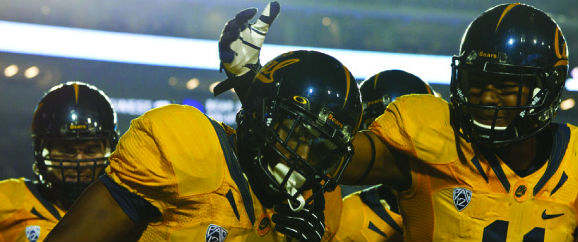 The 2013 season approaches, albeit entirely too slowly for comfort.
Although the Ohio State football schedule is still a full calendar page away, it's never too early to start hating your opponents. In order to properly do that, you'll need to know exactly who you should be hating. Who are the villains for the upcoming season?
Consider this the first installment in a series of features that will tell you who you're going to want to start hating now, so you'll be ready when the games kick off.
The goal here isn't to break down the opponent offensively and defensively, but merely to point out some of the players you're going to be rooting against. Chances are, if the Buckeyes can keep these players under wraps, the game should conclude with a favorable result.
In this installment, we'll learn about the top offensive and defensive players from games 1-3, or the first quarter of the regular season. The players mentioned herein will try to put themselves in the way of a successful 2013 season for the Buckeyes, which qualifies as a pro wrestling heel turn in my book. They are the villains that must be vanquished for a run at a national title. It's important to go ahead and start hating them now.
Let's begin.
Buffalo
In 2012, the Bulls strung together three consecutive victories for the first time since 2008 under Turner Gill. Seven of Buffalo's eight losses came at the hands of a bowl team. Here are the villains:
OFFENSE: Let's start under center with quarterbacks Alex Zordich (#15) and Joe Licata (#16). Zordich is a senior who started eight games a year ago before an injury knocked him out of the lineup. Zordich completed 106/208 passes (51%) for 1,254 yards and nine touchdowns with seven picks a year ago. The more mobile of the two signal callers, the senior also rushed for 500 yards on 100 carries (5.0 YPC) and scored a touchdown.  Hate him for his experience, but also because his father Mike and brother Michael attended Penn State. The Zordiches are from Youngstown but none stayed in Ohio.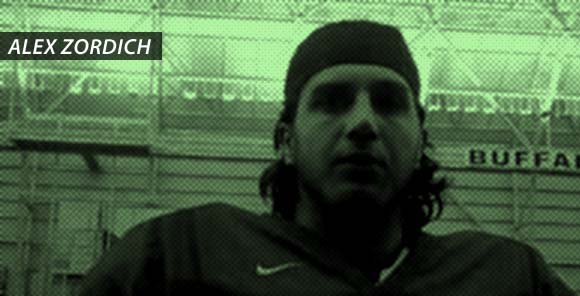 Licata is a sophomore who led the Bulls to a 3-1 mark in the final month of 2012, after Zordich was injured. A prototype pocket passer, Licata saw spot duty even before Zordich went down. He completed 86/163 (52.8%) passes a year ago for 1,045 yards and seven scores against only three interceptions. He's not much of a run threat, but he will move around to buy time to throw.
Senior running back Branden Oliver (#32) has the talent to be a true villain in Ohio Stadium on Aug. 31. Oliver missed five full games and parts of four others due to injury last year, yet still managed to rip off 821 yards and five touchdowns.  He's all-MAC caliber and will be dangerous if early season tackling woes plague the Buckeyes again in 2013. Adding to his villainy is the fact he's a cousin to former Miami Hurricane Roscoe Parrish — the guy who scored a TD and also made my life miserable with a long punt return against the Buckeyes in the 2003 Fiesta Bowl. Oliver's backup is sophomore Devin Campbell (#21), who rushed for 502 yards and two touchdowns as a freshman. He's the bigger threat receiving, with 21 receptions last year for 176 yards and a touchdown.
Senior Alex Neutz (#19) is by far the biggest threat at receiver. He caught 65 passes last year for 1,015 yards and 11 touchdowns. No one else on the Bulls had more than 23 receptions or 261 yards. Neutz is easily the biggest villain at wideout and should expect a steady diet of Bradley Roby.
DEFENSE: Senior linebacker Khalil Mack (#46) is the biggest villain on a pretty solid Buffalo defense. A two-time All-MAC player, Mack racked up 94 tackles, 21 tackles for loss and eight sacks a year ago.  He's tied for first in school history in forced fumbles (7) and ranks fifth in TFLs (34). He'll move sideline to sideline in defensive coordinator Lou Tepper's 3-4 scheme and will likely be a handful on a team with some uncertainty on the defensive line and at safety.
San Diego State
The Aztecs went 9-4 in 2012, including a noteworthy 21-19 victory on the blue turf at Boise State. They put up an impressive 32.8 points per game, ranking 36th in scoring last year and reaching 40 points or more five times. Here are San Diego State's villains for 2013:
OFFENSE: Junior running back Adam Muema (#4) rushed for 1,458 yards on 237 carries (6.2 YPC) a year ago, scoring 16 touchdowns. He caught only nine passes for 147 yards and another score, so his damage will typically come on the ground. But San Diego State will likely throw to Muema more often this year. Wrapping up Muema will be important, as he's adept at picking up extra yards after contact.
Junior Adam Dingwell (#6) appears to have won the starting quarterback spot out of spring camp. Dingwell spelled an injured Ryan Katz (broken ankle) last season and completed 83/144 (57.6%) for 939 yards and eight touchdowns, against seven interceptions. Dingwell was more adept than Katz at avoiding sacks.
DEFENSE: The Aztecs return most of their defense from a year ago, led by linebacker Jake Fely (#42), who recorded 79 tackles and seven sacks a year ago. Fellow linebacker Nick Tenhaeff (#36) added 45 tackles and three sacks, while Derek Largent (#50) contributed another 49.5 tackles, 6.5 sacks and two interceptions to the linebacker corps in 2012. Overall, San Diego State's 3-3-5 stack will try to create negative plays on first and second down, forcing third-and-long situations.
California
Cal's villains will likely be familiar to you, considering Ohio State played the Golden Bears in 2012. Expect a pass-happy "Bear Raid" attack under new coach Sonny Dykes.
OFFENSE: With Zach Maynard gone and a three-way battle for the starting quarterback position still to be decided, I'll take a generic whoever-wins-the-starting-job approach to the Cal offensive villain list. Whoever wins the spot will be winging it around the field. The winner of the battle will either be true freshman Jared Goff (#9), junior Austin Hinder (#7), or redshirt freshman Zach Kline (#8). That makes it easy. Just remember that numbers 7-9 need to be stopped.
One name you'll recall is that of junior tailback Brendan Bigelow (#5). Bigelow showed his big-play potential with his 81-yard touchdown run in the Shoe last year, setting a new record for longest TD run by an Ohio State opponent. He carried the ball just four times and amassed 160 yards and two touchdowns. He finished the year with 431 yards and three touchdowns for the entire season. That's how villains are born.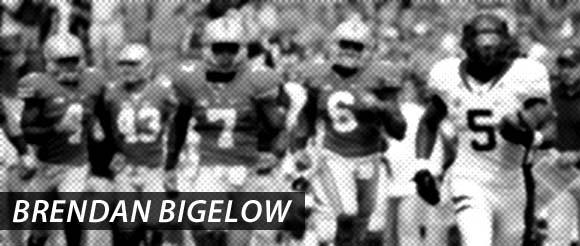 Sophomore receiver Bryce Treggs (#1) appears to be emerging as the dynamic pass catcher that Dykes' offense needs to be successful. Treggs caught 21 balls for 216 yards and a touchdown last season, playing in the shadow of Keenan Allen.
DEFENSE: Your first defensive villain will be Cal Defensive Coordinator Andy Buh, because he is the former linebackers coach at Wisconsin. Buh seems like a good hire for Cal, and he's transforming the Bears into a 4-3 team from a 3-4 a year ago.
Junior strong safety Avery Sebastian (#4)returns as a starter. Sebastian made 56 tackles a season ago. He tied for team high honors in Cal's spring game with six stops.
Junior middle linebacker Nick Forbes (#1) has All-Pac 12 potential. Forbes started eight games last year and was Cal's Most Improved Player. He finished second on the team in tackles (85) and led the Bears in fumble recoveries (3), adding 4.5 tackles for loss, a forced fumble and an interception. Fellow linebacker Khairi Fortt (#11) is a former Penn State player, so he'll be easy to root against.
---
Next week we'll take a look at the second quarter of the season, previewing your villains for the Florida A&M, Wisconsin, and Northwestern games.