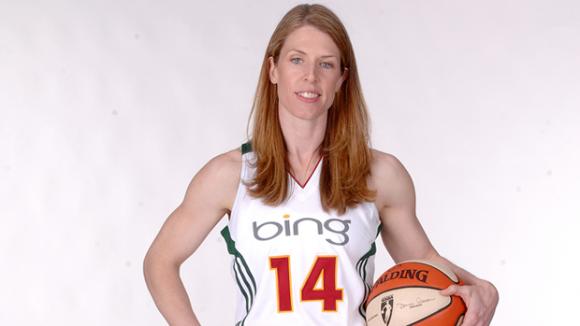 Ohio State great Katie Smith is close to breaking another record. With one point in her next game, she will tie Lisa Leslie for second all-time in points scored in the WNBA. Her 6,263 points will trail only Tina Thompson's 7,042. 
Smith has enjoyed an illustrious career that dates to high school. She was named the Gatorade National Player of the Year as a senior and led Logan High School to the state championship game. At Ohio State, she became an instant legend when she orchestrated a trip to the national title game as a freshman. Smith left school as a two-time All-American and the program's all-time leading scorer. She is the only female athlete in school history to have her number retired. 
Her professional career includes a plethora of championships — three gold medals, three ABA titles with the Columbus Quest and two WNBA titles with the Detroit Shock. Now 39, Smith admits that this is probably her final year of basketball. But that hasn't caused her enthusiasm for the game to wane.  
"I love the whole game," Smith said. "I can't stay in the gym all day like I did back when I was a kid. My body won't let me. I'm not dropping 20 points anymore, but I enjoy the competition and doing whatever it takes to win, whether it's setting a pick, playing defense or hitting a three."