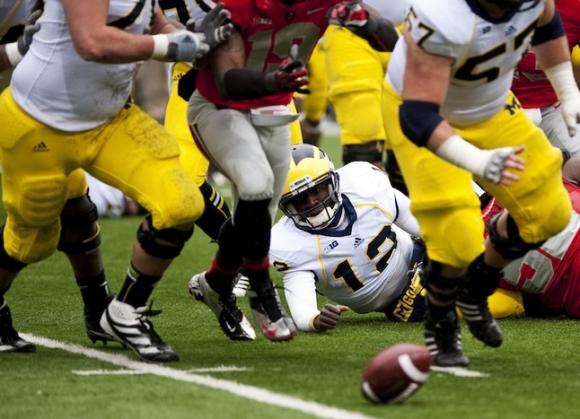 Some eyebrows were raised when Michigan offensive coordinator Al Borges recently made statements comparing Wolverines quarterback Devin Gardner to Robert Griffin III, a former Heisman Trophy winner and instant NFL sensation. 
"He's not really like anybody I have had," Borges said. "I've had so many prototype drop-back passers. He isn't like (former Auburn quarterback) Jason Campbell, who was athletic but he really wasn't a runner. I haven't had a lot of real runners. He's different. He's hard to compare to someone else. He's more like an RG3 type of guy. He's a little taller than RG3 but plays a lot like him."
The comments aren't near as ridiculous when you see them in context, and it's not rare for coaches to compare their players to superstars. Still, Garnder has a vast sea of improvement to undergo until he's worthy of an on-point comparison to Griffin.