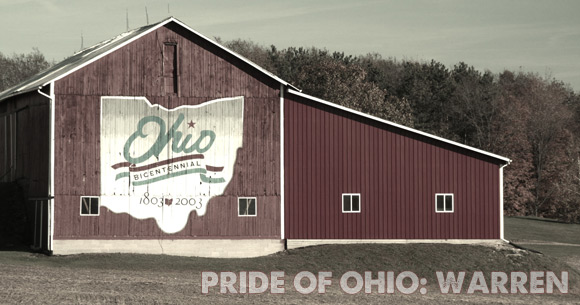 Tucked in the northeast corner of the state, Warren, Ohio, is the quintessential rust belt town. It was booming mid-size city during from the Roaring 20s through the 1970s, but hard times struck and Warren has gradually decreased in population and jobs ever since while crime has risen.
The city was founded during the first Adams Administration – in 1798. No, high school football didn't exist back then, even if it seems like it. At the turn of the 18th century, the only avenue that existed toward achieving goals was hard work. Warren took one a blue-collar mentality the moment its first settlers inhabited the land.
A fire in 1846 destroyed half the city, but the damaged buildings were soon replaced by the robust townspeople. Warren would eventually become a mecca for trading and manufacturing. The city had four major railroads that connected it to the various parts of the state.
When the steel industry arrived, Warren's population grew by 144 percent from 1910 to 1920 and more than 50 percent during the next 10-year period. At the turn of the century, Warren had a population of less than 10,000. It had grown to nearly 65,000 some 70 years later. But it has shrunk by almost 25,000 since then.
A constant has been high school football. The area is home to four high schools, all of which have produced memorable teams and some of the Buckeye state's greatest players. Many of them have gone on to play at Ohio State – Paul Warfield, Maurice Clarett, Randy Gradishar, Korey Stringer, Boom Herron, Van DeCree, etc. – but some have also strayed outside the state borders, including Prescott Burgess and Mario Manningham, who played for Michigan.
Still, all of them remain loyal to the area, as was evidenced when a handful came back in April to partake in a charity basketball game organized by Clarett that benefited a local youth center.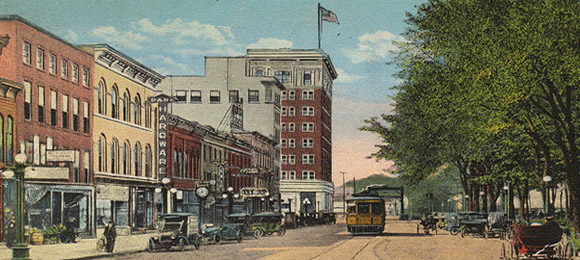 "It's great to see guys come back to their communities, especially Maurice," said former Ohio State head coach Jim Tressel, who also played in the game. "It's just a bunch of good people, a great cause and it was a lot of fun."
It's the kind of fellowship found throughout Ohio and the Midwest. Few parts of the world are as caring about their own as the Midwestern section of the United States. In Ohio, communities routinely rally around their own, especially at the high school level. In a state where there is no shortage of talent, Friday nights under the lights attract thousands of people.
Warren, Ohio
Population: 41,358
Where: 41.238, -80.814
County: Trumbull
Zip Code:

 44481-44488

Area Code: 330
Fun Fact: Dave Grohl (Nirvana, Foo Fighters), Neil Armstrong, and Roger Ailes (CEO Fox News) all hail from Warren.
It's no different in Warren.
"It's one of the blessings about growing up in Ohio," Tressel said. "Everyone has their pride in wherever they grew up, but our good folks never forget about one another. They're always there for one another. They invest their most valuable thing, which is their time, to help one another and help their communities."
Warren is home to nine state championship teams, four of which have won football titles in Stark County – Warren G. Harding (two), John F. Kennedy and Western Reserve. In 1972, the first year of the state playoffs, Western Reserve, which merged with Warren Harding in 1990, won the Division I championship.
Western Reserve finished the season 12-0, winning 37-6 over Cincinnati Princeton in the title game. The Raiders shut out six teams during the season. The team featured three future NFL players – Ross Browner, Jimmy Browner and Aaron Brown. Head coach Joe Novak went on to lead Northern Illinois to national prominence.
Ross Browner was a two-time All-American at Notre Dame and won the Maxwell Award, Lombardi Award and Outland Trophy. He placed fifth in the 1977 Heisman Trophy voting and remains one of the most decorated defensive players in college football history. Browner was drafted by the Bengals eighth overall in the 1978 draft and set a record for tackles by a defensive lineman in Super Bowl XVI.
A generation before Browner's exploits, Warfield wowed the locals at running back and defensive back for Harding. An all-around athlete, he also set a state record in the long jump. At Ohio State, Warfield was twice named All-Big Ten at running back and was a star track athlete as a sprinter, jumper and hurdler.
When he got the NFL, he changed positions. All he did was have a Hall of Fame career, win three NFL championships, including two Super Bowls, and get named to six All-Pro teams.
Following in the Ohio State footsteps were 1970s linebackers DeCree, a Western Reserve grad, and Gradishar, a product of Champion. Both were two-time All-Americans and a part of multiple Rose Bowl teams. The duo anchored one of the greatest defenses in school history in 1973, when the Buckeyes finished 10-0-1 and shut out four opponents, including three straight.
"I don't think there's anything like high school sports. It's the greatest show in town."
Gradishar would have an exemplary NFL career that included being named the 1978 defensive player of the year. He was a five-time All-Pro, played in seven Pro Bowls and one Super Bowl. Yet, he is somehow not in the Hall of Fame.
In recent decades, Stringer, Clarett and Datish have ventured the couple hours to Columbus to play for Ohio State. In all, the area is home to countless high school players who've gone on to have successful college careers.
"Football around here in Northeast Ohio is obviously a very popular sport," said Howland athletic director Ronald McCleary. "We've had a lot of kids from this part of the state go on to the next level. They're ambassadors for our program. When they have the opportunity they come back. They'll make appearances at our camp and promote the program. We use them as models for what we expect our student-athletes to be and also people that our kids can look up to and emulate. They weren't just good athletically, they did what they were supposed to in the classroom."
Kennedy is a small Catholic school that competes in Ohio's smallest classification for football – Division VI. But that doesn't mean success has been nonexistent. The Eagles won the state title in 1991. The school is home to captains of Youngstown State championship teams and Academic All-Americans.
Being the small private school in town doesn't mean Kennedy is shunned. If anything, it's the opposite. The school plays its home games at Harding on Saturdays and shares a positive relationship with the crosstown foe. 
"For a number of years, this part of Ohio has been a hotbed for football," said Kennedy athletic director John Gillen. "Honestly, I think people wait for this season to come. A good example of this is Warren Harding plays on Friday and we play on Saturday. But on Friday you'll see Kennedy fans at the Harding game and Harding fans at the Kennedy game. It's a great community and the group is great at supporting high school athletics."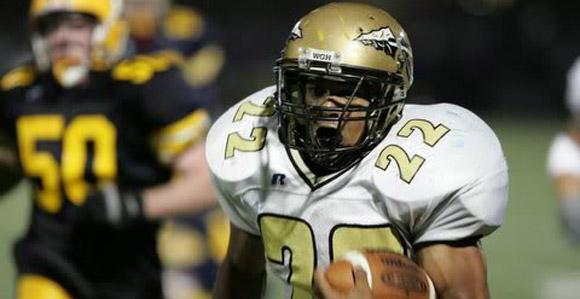 The Champion Golden Flashes have struggled in recent years, but there's renewed hope after a 5-5 season a year ago. They were the only Warren team left out of the playoffs last season in a fruitful year for Trumbull County football.
Champion, Howland and Harding are all in the same conference, though Champion is in the small school division and doesn't play its fellow city members.
"The rivalries have changed a little bit over the years because the makeup of our schools has changed," McCleary said. "We coexist very well. The relationship among the Warren schools has been tremendous. Al the schools have good people and the kids all know each other. The rivalries can get heated, but when it's over everything is good. The sportsmanship has been great."
The biggest game in town used to be the Howland-Kennedy game, but Howland has since swapped Kennedy for Harding. No, this is not a history lesson or presidential trivia game. When Howland and Harding meet, it attracts a standing-room only crowd.
"I don't think there's anything like high school sports. It's the greatest show in town," McCleary said. "We get great support from our parents and fans, it's just tremendous. Schools take pride in their athletic programs. If you walk into any of those stadiums, the electricity, the excitement, the people, the bands the football teams – just the entire atmosphere is tremendous. I'm just happy that I have the opportunity to be a part of it."
Said Gillen: "The community spirit is great and the Warren fans are super. The chemistry in Trumbull County is outstanding, as far as young men and the coaches getting along and respecting one another."
More than 200 years ago, this fair city was founded, and all these years later the same characteristics and features take place in its citizens.

"There's big heart, no question about it," Gillen said. "The blue-collar mentality has certainly rubbed off on the kids."
Pride of Ohio: St. Henry | Martins Ferry | Piqua | Amanda | Lakewood | Centerville | Warren