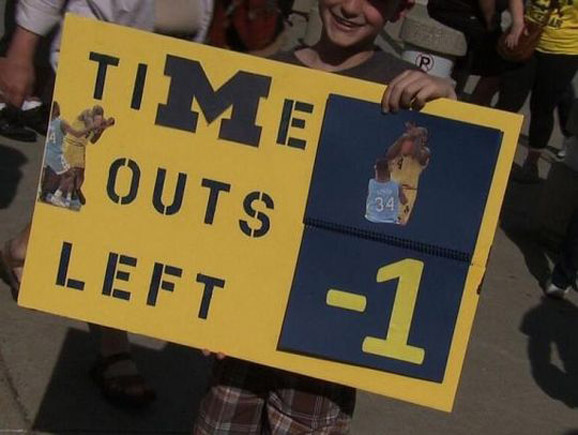 Most of Trey Burke's work came on the defensive end, where he helped limit Syracuse's Michael Carter-Williams to a two-point night, but Mitch McGary picked up the slack at the other end, finishing with 10 points and 12 boards to help the Wolverines top Syracuse 61-56 in the Final Four.
Michigan jumped out to an early lead and took an 11-point edge into the locker room at the half, but Syracuse closed late, cutting the lead to three before a Jordan Morgan breakaway jam with a little over a second remaining iced things for Michigan.
The NBA Player's Association was quick to congratulate the... um... Spartans?
Congrats #Louisville #MichiganSt onto #MondayNight championship game

— NBPA (@TheNBPA) April 7, 2013
Which led to Michigan fans celebrating the win in true Michigan State style:
Contrary to belief, they do burn stuff in Ann Arbor after a big win twitter.com/jackHammerTime…

— Jack Lukas (@jackHammerTime7) April 7, 2013
Flames aside, do you root for the Wolverines on Monday night? Or can you just not bring yourself to do it?