Ohio State's shooty hoops campaign came to a regrettable conclusion in the regional finals in Los Angeles. That's the bad news, made worse by having watch that particular team from the Mitten State play in Atlanta in lieu of us. The good news is that the end of the basketball season highlights just how close the upcoming college football season is. In fact, the spring game is in less than two weeks.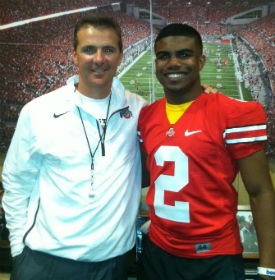 With that in mind, the seventh installment of the fifth edition of this now 24-part series titled Better Know A Buckeye continues profiling the incoming freshman class by taking a look at Ezekiel Elliott.
Ezekiel Elliott, an all-purpose back from St. Louis, Missouri, is arguably the most intriguing prospect in the entire class. He selected Ohio State early in the process, a year ago yesterday, in fact. Later in the process, he had second thoughts about forgoing the opportunity to play for the Missouri Tigers, the team he grew up idolizing and for which his parents played varsity athletics. After taking a visit to Columbia and thinking about it for a week, he reaffirmed his commitment on National Letter of Intent Day.
This feature "better knows" Ezekiel Elliott in the usual fashion, first recapping this recruitment and commitment phase. Thereafter, I include a breakdown of his strengths and weaknesses before projecting a redshirt, which I actually think would help both Elliott and the Ohio State football program. I also offer film and miscellaneous things of minor importance before concluding that Ezekiel Elliott is better known.
Height: 6'0
Weight: 212 lbs
Fake 40: 4.4
High School: John Burroughs School; St. Louis, MO
His Recruitment
The first phase of Ezekiel Elliott's recruitment moved pretty quickly. At the end of his junior year of football at John Burroughs School, Elliott had already put together an offer sheet that would be sufficient for making a good decision. Arkansas, Illinois, Iowa, and Nebraska had already extended scholarship offers. It was the Illini offer that initially grabbed Elliott's attention. Growing up a Missouri fan, he was nevertheless familiar with Illinois after seeing the Tigers and Illini play in a four-year series in St. Louis between 2007 and 2010. This is in addition to a two-year series in St. Louis in 2002 and 2003. Further, Tim Beckman was a character that the Elliotts rather liked and they responded well to Tim Beckman's handwritten note to Elliott informing him of his offer.
However, everything was "even" for Elliott this early into the process, though it did mean Elliott had a very busy spring travel schedule planned. One of those trips happened to be to Columbus, Ohio. Ohio State emailed to communicate its interest in Elliott, asking him to stop by should the opportunity arise. The opportunity came in the form of a junior day event hosted by Ohio State on the weekend of February 11-12.
That weekend, Ohio State also let Elliott know he was leaving to return to St. Louis with a scholarship offer from Ohio State in tow. Elliott noted it was something of a shock to be wanted by a football program of the prestige of Ohio State, and by a head coach with the stature of Urban Meyer. Offers from Arkansas, Illinois, Iowa, and Nebraska are nothing to belittle, but the offer from Ohio State clearly stood out.
Elliott's task from there was to continue visiting places that had offered him or were about to offer him. He traveled to in-state Missouri to pick up an offer from Gary Pinkel. He next traveled to Lincoln, Nebraska to take in the Cornhuskers program. He next made it to Champaign-Urbana for Illinois' junior day festivities, having the opportunity to see Illinois' facilities for himself. Thereafter, he traveled to Arkansas and had good comments to offer about it. Next were trips to Iowa and Notre Dame, which again made an impression on Elliott.
However, he also planned a return trip to Ohio State on March 30-31. The impression he got there was enough to end his recruitment.
His Commitment​
On the first of April, 2012, Ezekiel Elliott solidified his place as the seventh addition to the 2013 recruiting class.
Despite the fact that he could have waited until National Letter of Intent Day (which kind of happened next) to make a decision and acquire more offers in the process, the second trip to Ohio State answered all the remaining questions for Ezekiel Elliott about Ohio State. He got to see the academic facilities, the actual university itself, and see how the players interact with the coaches in a practice setting. The recruiting pitch was too much to pass up.
Elliott left Columbus that weekend assured that Ohio State was where he wanted to be. However, he sat on the decision until Sunday before calling Urban Meyer to offer a verbal pledge. A happy Urban Meyer put Elliott on a conference call with the rest of the coaching staff so they could offer their congratulations.
Second Thoughts?​
Perhaps the most interesting development for Ohio State fans down the stretch was Ezekiel Elliott's reconsideration of Missouri down the stretch. Ohio State fans may have been curious if Elliott was getting "scared" at the prospects of adding guys like James Clark, Corey Smith, and Dontre Wilson, and what that might have been for his immediate playing time at Ohio State.
That wasn't it. Scheduling that official visit to Missouri for January 25-26, 2013 may — in the broad scheme of things — have been a way of turning the page on that chapter of his life.
Elliott reaffirming that he has "always been a Tiger" when signing with Ohio State on National Letter of Intent Day is counterintuitively true. His father, Stacy, was a defensive end/linebacker for the Tigers in the early 1990s. His mother ran track for the Tigers. Returning to Columbia was a yearly occasion, both for athletic functions and to catch up with his parents' friends. The University of Missouri was something like a socialization device for Ezekiel growing up, as well as an important means to organizing his adolescence. He was committed to Ohio State, and solid on Ohio State, but may have wanted to see Missouri for himself one last time before he started a new chapter of his life.
After all, Missouri was going to pay for the trip. It was an official visit. Whereas Ezekiel Elliott had made around seven visits to Ohio State, with only one of them being paid, and multiple visits to places like Illinois, Notre Dame, and Nebraska (all on the family's dime), there is no harm in taking up Missouri's offer.
Missouri figuratively rolled out the red carpet for Elliott's visit. You probably know some of the stories right now. When Elliott and family walked into Mizzou Arena to watch the Tigers play Vanderbilt, the fans in attendance serenaded him with cheers of "M-I-Z, E-Z-E". This is a derivation of the familiar "M-I-Z, Z-O-U" cheer.
Overall, the visit was impressive. It prompted a home visit by Stan Drayton in order to communicate the Buckeyes' continued interest in Elliott even as the program pursued other players to finish its recruiting class.
The build toward National Letter of Intent Day was too much for the family, which said Elliott would not field any more questions from recruiting services until his National Letter of Intent Day ceremony. He would choose to either uphold his commitment to Ohio State or sign with Missouri.
Sticking With His Commitment
On National Letter of Intent Day, a teary-eyed Ezekiel Elliott was joined at the table with his mom and dad to reaffirm his pledge to Ohio State. Consistent with how I interpreted that final week of Elliott's recruitment as it was unfolding, the visit to Missouri offered some closure to the lifelong Tiger as he began his journey as a future Buckeye for life.
Where He Excels
I remember a lot of Ohio State fans wondering if Dontre Wilson was going to scare off Ezekiel Elliott, though that misses the point. Having Elliott and Wilson is having the best of both worlds. Wilson is a wide receiver prospect, at heart, who can also carry the ball. Elliott is an all-purpose running back who can also catch the ball. Having them both in this year's recruiting class is quite the coup for Ohio State football.
Elliott is an absurdly good athlete. I'd put him as maybe the best in the recruiting class, if not for Mike Mitchell being a one-man "abusement park". At 6'0, 212 lbs, Elliott has a sturdy build, one comparable to a thicker safety. However, he runs in that desirable 4.4 range and, when playing basketball, can soar for dunks. He's as qualified in track as he is in football. He's a fascinating prospect.
Footwork is excellent. Balance is very good. He's a true specimen at the position. His ability to split to a wide receiver role and catch passes for the Buckeyes will have him stand out in a backfield that will include guys like Warren Ball, Bri'onte Dunn, and Rod Smith. He provides a unique "home run" threat as well.
Must Work On​
It's a cliche that jacks of all trades are masters of none. As such, Elliott will have some knocks about what he can do running the ball and catching it.
For one, while his footwork is very good, I think his knee lifts aren't quite what they should be. Feet are constantly moving, but never too far off the ground. Running between tackles like this leads to those arm tackles and trips near the line of scrimmage that can kill plays before they begin.
As a receiver, Elliott looks more like a body catcher than a natural hands catcher, which will limit him in some way. Then again, true hands catchers are always a rare commodity. Both this point and the previous one are fairly minor in scope.
Big question I have in regard to the quality of play at John Burroughs School. John Burroughs School is a private 7-12 middle/high school with a total enrollment around 600. Contrast that with your standard college football mill like Dublin Coffman or Wayne, which have high school enrollments over 1,300 students. This would make John Burroughs School comparable to Division V (or thereabouts) in the state of Ohio. It's the difference of having to temper the enthusiasm just a bit in watching his film.
John Burroughs School plays in a very small conference, the Metro League, which has six teams. By my count, only one other player from that league landed at a noteworthy college football program (Jack Kurzu, Oklahoma State). In short, most high school football isn't very good, but John Burroughs School's level of play is probably below even that. That doesn't mean great players can't and don't come from lower levels of football (see: Coldwater in Ohio), just that the adjustment might be tougher for a guy like Elliott than for a guy like Joey Bosa coming from St. Thomas Aquinas in Fort Lauderdale, Florida.
Highlights
Senior year.
Redshirt?
I know Urban Meyer has publicly prided himself on telling recruits to not even entertain the idea of redshirting. I also know Meyer was recruiting Elliott on the premise that he could play right away. Still, I think a redshirt would be advisable for Elliott.
For one, Meyer's recruiting pitch to Elliott came at a time when Meyer did not have a firm idea of what he had at running back. As far he knew, Carlos Hyde and Rod Smith were foreign to him, Warren Ball and Bri'onte Dunn were unknown first-year commodities, and Jordan Hall had one foot out the door as a senior.
Fast forward a year, and Ohio State has an army of tailbacks that could probably launch a successful ground campaign against Portugal, or all of Iberia, for that matter. Carlos Hyde returned and is aiming to be Urban Meyer's first 1,000-yard tailback. Rod Smith matured considerably as 2012 progressed, morphing from a player who forgot to attend the 2012 Gator Bowl to one of the more imposing rushing weapons we have. Warren Ball and Bri'onte Dunn are killing it in practice, and Ball will be a redshirt freshman. Further, Jordan Hall returned this season for a redshirt senior season. I don't think Urban Meyer anticipated any of this when recruiting Ezekiel Elliott, but it's a great unforeseen development for Meyer and the program.
Under these circumstances, I don't see Elliott doing something immediate that someone with eligibility to burn couldn't do. It might be best to save a year of eligibility for him and have him strive toward making the most of the 2014 season. Therein, Jordan Hall and Carlos Hyde will be gone, and Rod Smith may or may not leave early for the NFL as well. Elliott's unique skill set would distinguish him among Ball and Dunn. The thing about having "great depth" in a given year is that it is usually all gone the next year.
The difficulty for Elliott, under these conditions, would be to stay focused amid a year of scout team duties, aware of what he promises to bring for this team in the near future.
Miscellany​
Father, Stacy Elliott, was a former defensive end/linebacker for Missouri. He was on the field during the infamous "Fifth Down Game" v. Colorado. He's #92 in this video.
Mother, Dawn Elliott, was a former track and field athlete for Missouri. Her perspective on how trying recruiting can be for families is worth reading.
Has two younger sisters.
His John Burroughs Bombers (that's the nickname) were undefeated in 2012 before losing in the Class 3 state championship game to Maryville. He did set a state record with 419 all-purpose yards in that game, though.
High school coach was Gus Frerotte. Yes, that Gus Frerotte. Position coach was Ray Thorpe, a former all-American baseball player and football player at Missouri.
His father was the one that recorded and compiled that now-famous Kerry Coombs pump-up video.
Texas also made a late run at Ezekiel Elliott, though their motivations weren't really clear. Texas' decision may have been influenced by the flip of Kyle Hicks from Texas to Texas Christian.
Alabama made a late run as well, offering Ezekiel Elliott as a defensive back. A lot of programs looked at Elliott as a possible safety, including UCLA.
Ezekiel Elliott represented Ohio State in the 2013 Army All-American Bowl, along with Eli Apple, Evan Lisle, and Mike Mitchell.
He was an AAU national champion in 400-intermediate hurdles, and finished second in the 110-meter hurdles in the 15-16 age group. As as sophomore, he won a state title in 110-hurdles (14.1) and finished second in 300-hurdles (37.85).
Also played on the basketball team. His senior season saw the Bombers finish 23-3. The season concluded with a loss to Maplewood-Richmond Heights in the Class 3 District 4 championship game.
His high school is the alma mater of Jon Hamm, who also played football for the Bombers.
In his junior year, Elliott had 211 carries for 1,802 yards and 34 touchdowns. He also caught 23 passes for 401 yards and six receiving touchdowns. He contributed 25.6 yards per punt return as well.
In his senior year, Elliott had 2,155 yards and 40 touchdowns on 203 carries. He also had 16 catches for 383 yards and four receiving touchdowns.
Well, I think Ezekiel Elliott is better known.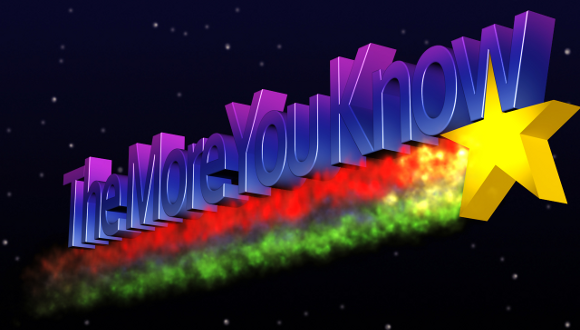 Let's put him on the board.