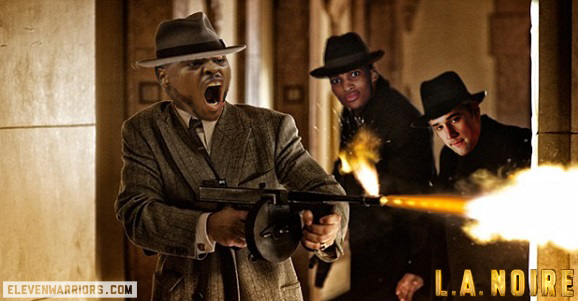 Dating to the 2006 NCAA Tournament, so-called mid-major programs have advanced to the Final Four on four separate occasions. Twice they've played for the national championship. Wichita State hopes to add its name to that list in 2013.
The Shockers have traversed their tourney field with relative ease, winning three games by a combined 36 points. They went to the 1965 Final Four and are poised to return.
"They play so well, but just like Cinderella, when the clock strikes 12, everything disappears and the magic goes away," said Ohio State guard Lenzelle Smith Jr. "We want to be that clock that strikes and they turn back into a normal team."
Not many – and by not many, I mean no one – predicted ninth-seeded Wichita State to get this far. They had to get past No. 1 seed Gonzaga en route and then another high seed after that. At least that was the thinking. The West Region followed no script, though.
The 4 and 5 seeds both lost in the first round, clearing Wichita State's path after it defeated the Zags in the second round. No. 13 seed La Salle offered little resistance for Wichita State's high-powered offense.
Needless to say, the Shockers have the Buckeyes' full attention.
"I think sometimes early on that teams can get caught by surprise," said Ohio State forward Sam Thompson. "Sometimes anything can happen in the tournament.
"Wichita State has won three games in a row in this tournament and they really made their mark on this tournament. They knocked out Gonzaga, the No. 1 team in the country for a few weeks at the end of the season, so we know that they are here to play."
Opponent
If you like a fast-paced brand of basketball, be sure to tune into the West Regional final. Wichita State will employ an up-tempo style at both ends of the court – running down the floor quickly on offense and utilizing a press on defense. The goal is to fluster Ohio State and take it out of its comfort zone.
It's a gamble considering the Buckeyes' small lineup has been a catalyst during their current 11-game win streak.
"What we have to do is, don't let their angriness affect us," Ohio State forward Deshaun Thomas said. "Don't play into their hands. Don't let them speed us up because that's what they're going to try to do. We know they're going to come out aggressive, pressing, and try to do anything to make us throw the ball away."
The style was effective in the Shockers' 72-58 Sweet 16 win over La Salle. Wichita State dictated the pace from the outset, and the game was never close because of it.
Key Wins
Team Leaders
Scoring: Cleanthony Early (13.7)
Rebounds: Carl Hall (7.0)
Assists: Malcolm Armstead (4.0)
Steals: Malcolm Armstead (1.9)
Blocks: Carl Hall (1.6)
Senior forward Carl Hall led the charge against the Explorers, scoring 16 points and grabbing eight rebounds, helping propel Wichita State to its first Elite Eight since 1981.
"The goal is to try to get to Atlanta," guard Malcolm Armstead said. "This is a dream come true and now it's 40 minutes away."
The Shockers are the Cinderella of the tournament now that Florida Gulf Coast has been dispatched. Wichita State is trying to join the likes of George Mason, Butler and VCU as teams from outside the power conferences to venture to a forbidden land – the Final Four.
Count Ohio State among the teams that Wichita State has won over. It beat three NCAA Tournament teams this season prior to running roughshod over three straight teams in the Big Dance.
"They definitely deserve to be here," Aaron Craft said. "If someone doesn't think they do, I don't know what they're watching."
Craft has been sensational throughout the month of March, and he'll have to perform at a high level again on Saturday. He has 18 assists and nine steals in three tournament games.
The defensive ace will find himself matched against Armstead, who averages 10.8 points, four assists and 1.9 steals per game. The Shockers are shooting at an impressive 44.6 percent clip during the NCAA Tournament.
The increased offensive output has coincided with the return of guard Ron Baker. He's scoring 12 points a game and shooting nearly 50 percent from the field and 43 percent from beyond the arc – absurd numbers.
"We've been challenged to score all year long, but we get Ron Baker going now, and he's a difference maker," said Wichita State head coach Gregg Marshall said. "He's a shot maker. Ron Baker the shot maker."
It may only be 40 minutes that separate another mid-major from the Final Four. But the team behind that final curtain isn't a paper tiger.
"We're just trying to make history," Wichita State guard Demetric Williams said. "We know what we're capable of. We look at each other as a team that can be in the national championship game."
Buckeye Breakdown
Aaron Craft and LaQuinton Ross have played the role of hero in the past two games. But during Ohio State's NCAA Tournament run, Deshaun Thomas has been the offensive spark plug once again.
Thomas entered the national consciousness last season by averaging almost 20 points a game during the tournament. This season, that number has risen to 22 points – 66 points in three games. He's shooting 55 percent from the floor, this after an extended slump entering the tournament.
"I can go 0-for-10, but I am going to keep shooting," Thomas said. "That's the mentality because I know I am going to get on a hot streak. That's a scorer's mentality. Every good scorer, you can't just stop shooting because it's bad shots. You have to be aggressive because a great scorer can get hot at any moment."
It's that ability to hit unlikely shots that earned the praise of Marshall.
"I say this as a compliment," he said, "He is a bad-shot taker and a bad-shot maker. That's hard to do, but that's how talented he is. He can take bad shots and make them. What we have to do is make him take bad shots and hopefully miss."
Thomas has long been known for taking questionable shots. He admitted as much last week. But the rim is too inviting. With his penchant for scoring, though, sometimes a "bad" shot from Thomas is more high-percentage than any shot from someone else on the team.
And it's not just shooting the basketball. Thomas can hit acrobatic off-balance floaters, draw contact and get offensive rebounds. He's an all-around offensive tour de force.
Get Smart
OSU is 3-1 all-time vs Wichita State.
The Buckeyes' only trip to consecutive Final Fours occurred from 1960-62.
Ohio State is 5-2 all-time in the West Region.
Four Bucks average more than 10 points per game in the tournament: Thomas, Thompson, Craft and Ross.
Kevin Harlan, Reggie Miller and Len Elmore have the call.
"It was always natural growing up," Thomas said. "Me in third grade, always scoring, playing against people older, my size, scoring against them. I always had a knack for the ball. When I got in high school, I had the green light, played every position, took every shot, took every bad shot. So I had a knack of scoring the ball all my life."
That game has turned into an all-around complete set of skills. Matta used to refer to Thomas as "Shaun," saying there was no "D." That isn't the case anymore.
Thomas actually gets offended when he hears people criticize his defense or effort.
"I think the thing that I get the most excited about is when he gets pumped up about getting a charge or being in the right position on defense or making the extra pass, stuff that he really wasn't doing when he first got here," said point guard Aaron Craft. "It really shows his hard work. He's listening. He wants to learn. He's not doing it perfect, but he's trying his best, and that's all we can ask."
Limiting Thomas's touches is the No. 1 game plan for Wichita State, Marshall said. That's easier said than done. Thomas has a knack for getting up shots, even when the defense is stifling. And on off shooting nights, he wills himself near the 20-point mark, mostly by getting himself to the free-throw line.
"In basketball, you can be out there thinking like, 'Dang, I'm going to get a good shot and then be like, I should've passed it,' and the next thing you know, I just go to the next play," Thomas said. "That's what you got to do as a basketball player.
"I don't really get mad because I passed it. But coaches sometimes get mad that I passed up an open shot. Even in practice or during the games Coach Dickerson's like, 'No, you got to shoot that' if I pass it."
If he has the ball in his hands with the clock running down, rest assured, it will be airborne. 
---
| # | Name | YR | HT/WT | PTS | REB | ASST | P | # | Name | YR | HT/WT | PTS | REB | ASST |
| --- | --- | --- | --- | --- | --- | --- | --- | --- | --- | --- | --- | --- | --- | --- |
| 4 | A. Craft | JR | 6-2/190 | 10.1 | 3.5 | 4.7 | G | 2 | M. Armstead | SR | 6-0/205 | 10.8 | 3.8 | 4.0 |
| 32 | L. Smith Jr. | JR | 6-4/205 | 9.3 | 4.9 | 1.5 | G | 31 | R. Baker | FR | 6-3/218 | 8.6 | 2.9 | 1.9 |
| 12 | S. Thompson | SO | 6-7/190 | 7.9 | 3.6 | 1.0 | F | 32 | T. Cotton | SO | 6-2/202 | 6.3 | 3.9 | 1.7 |
| 1 | D. Thomas | JR | 6-7/225 | 19.7 | 6.0 | 1.3 | F | 22 | C. Hall | SR | 6-8/238 | 12.7 | 7.0 | 0.7 |
| 23 | A. Williams | SO | 6-11/250 | 3.6 | 3.9 | 0.1 | C | 21 | E. Orukpe | SR | 7-0/250 | 2.7 | 4.5 | 0.2 |