Spring ball starts for Ohio State this week. The football team just completed the first part of Camp Marotti this winter, working with one of the elite strength and conditioning coaches in the country in order to get the body right for spring practices.
What comes next this offseason are spring practices, where the team gets to do what they love: play football. In short, the 2013 season of Ohio State football will be here before we know it.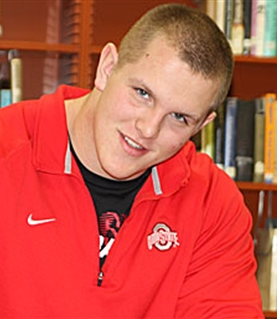 In anticipation of the upcoming season of Ohio State football, I continue with the third installment of the fifth edition of this now 24-part series titled Better Know A Buckeye. Billy Price, the third commitment in Ohio State's 2013 recruiting class, is profiled in this installment. Price, a defensive lineman prospect from Youngstown, Ohio, has drawn a lot of comparisons to John Simon, also from Youngstown. This may be a bit optimistic (and also unfair), but the two have mutual connections and have both demonstrated the type of work ethic necessary to make an immediate impact at Ohio State.
I discuss Price's story here, first recapping his recruitment and commitment. Thereafter, I discuss some strengths and weaknesses with Billy Price and project whether he is a candidate for a redshirt. I conclude that he is better known, accordingly.
Height: 6'4
Weight: 300 lbs
Fake 40: 5.01
High School: Austintown Fitch High School; Austintown, OH
Twitter: Follow @b_price54
His Recruitment
It was Billy Price's sophomore year at Austintown Fitch that got him on the radar. Price first got on the playing field as an offensive lineman, playing left tackle at the 265 lb-mark. Further, his sophomore year of his high school was his first year of varsity. In only his fourth varsity game, Austintown Fitch played host to Canton McKinley in a Federal League matchup. Therein, he was given the task of blocking two well-regarded Division I prospects (and, as it turns out, future college teammates) in Steve Miller and Se'Von Pittman. Both Miller and Pittman played defensive end and Price had to block both at left tackle or tackle-over formations.
Price not only held his own, but Austintown Fitch prevailed over McKinley, 24-21. That performance, and the potential Price demonstrated for a program like Austintown Fitch, got him on the recruiting map. He started receiving some attention from Ohio State and Michigan State in particular. Price parlayed his sophomore success into attending the NIKE Camp held at Ohio State on May 21, 2011. He received a verbal scholarship offer from Ohio State at that camp, much like Cameron Burrows did.
Price took it slow from there. There are many reasons for this. Price admitted that he has a firm sense of an Ohioan's identity, and thus identifies The Ohio State University as the home school. However, he noted that he had a couple flavors of the month. He was interested in Michigan State, in particular. Michigan State's successful 2010 campaign, which was parlayed into (arguably) a better 2011 season, got Price's attention.
He was also interested in Texas, identifying them as a distant rooting interest that developed around the time that Vince Young led the Longhorns to the 2005 national championship and Colt McCoy continued that success for four years thereafter. He expressed a strong interest in Alabama as well. Alabama's success in year two under Nick Saban came with a dominant running game that Price liked, famously led by Midwest émigré Mark Ingram.
Beyond just having a couple rooting interests, understandable for a kid, Ohio State's situation in the middle of 2011 was enough to give caution about hopping on the Ohio State ship. A week after Billy Price got a verbal scholarship offer from Ohio State, Jim Tressel was ultimately behooved to relinquish his position as head coach. Luke Fickell took over interim duties for Jim Tressel, though the transition was not frictionless. For fans that follow recruiting closely, Luke Fickell's tenure as interim head football coach set Ohio State back on recruiting for the next year's recruiting class.
Fickell did well enough, given the circumstances, but priority was afforded to 2012 over 2013. Some things got lost in the shuffle and, in particular, communication between Price and the Ohio State football staff was basically severed.
Ohio State lost a lot of leverage on the recruiting trail at this time. With Price open to his options, other schools came calling. Continuing a recurring theme for Ohio State's early offers in its 2013 class, it was Notre Dame, and not necessarily Michigan, that benefited the most. Notre Dame offered at the end of June 2011. Given Notre Dame's aura and its influence in the Midwest, Price's interest in maybe attending Notre Dame soon followed. Further, Michigan finally entered the fray late into Price's junior season of high school football.
Price began considering the possibility of heading north to play college football. By the end of October 2011, Price was considering Michigan State, Michigan, and Ohio State. He was also considering Oregon, which had offered.
While it's a bit simplistic to attribute Price's commitment to the "Urban Effect", I think that's ultimately what it was. Hiring Urban Meyer to take over the reins of Ohio State football had important consequences for Ohio State recruiting. One, and maybe most importantly, it was a signal to recruits previously considering Ohio State (before the murkier days that followed Tressel's resignation) that Ohio State was going to be fine going forward. There would be no falling off the radar for Ohio State football with Urban Meyer at the helm.
Second, Meyer may not seem like it in television interviews, or especially on radio, but his charisma is a bit infectious and he's almost a natural as a recruiter. Third, his championship pedigree speaks for itself. When rumors that Urban Meyer was going to become the new head coach of Ohio State football first appeared in late November of 2011, Price dismissed that it would be that important for his evaluation of Ohio State. But it clearly helped.
With Meyer as the new coach of Ohio State football, the likelihood of Price becoming a Buckeye himself almost became a certainty. Another school he was strongly considering was Notre Dame. The Notre Dame assistant coach in charge of recruiting Price to Notre Dame was Ed Warinner, who followed Urban Meyer to Ohio State. In a conversation with our own Alex Gleitman, Price mentioned he would wait on a decision until after his senior season of football.
However, it wouldn't last nearly that long.
His Commitment​
On February 13, 2012, Billy Price became the third commitment in the 2013 recruiting class.
Price swung by Ohio State's campus while in town for the Touchdown Club Of Columbus' banquet. He got a firsthand look at the dorms in which he would be living, the academic centers in which he would get tutoring, and the stadium in which he would be playing. It was also his first chance to meet some of the new coaches that were not on the 2011 team, which was basically everyone excluding Luke Fickell, Mike Vrabel, and Ed Warinner (who he knew via Notre Dame).
He also sat down and talked with Urban Meyer, his second such conversation with the new Ohio State head coach. The conversation went well, with Price remarking that Meyer's use of family as a focal point in recruiting is very effective.
When he arrived home in Youngstown, he felt he didn't need to extend the process any further. After talking with his mom, Price returned back to where he started: understanding his Ohioan identity and the importance of The Ohio State University as the school that embodies the state ethos. Price verbally committed to play for Ohio State as part of its 2013 recruiting class.
"I've talked to my parents and this was the right time for it," Price said this afternoon. "I called coach (Urban) Meyer as soon as I got home from school. He said I made his day. It's a huge weight off my shoulders."
Price had multiple offers, ultimately selecting Ohio State over Michigan, Michigan State, Notre Dame, and Oregon, among many others.
Where He Excels
Remember what I said last week in Jalin Marshall's feature about how recruiting breakdowns, lazily, do player comparisons to introduce an enrolling freshman to a wider audience and how much of a disservice that does? Well, the comparison du jour for this week is John Simon.
John Simon and Billy Price are both from Youngstown, both know each other well, both play on defensive line. Heck, both wear #54, though the fact that Price wears that number as well as John Simon is entirely coincidental.
Price's work ethic is one comparison to John Simon that isn't a total disservice. Not every snap for Billy Price has perfect form, but the proverbial "motor" keeps going until the whistle has sounded. This is good. Coaches, especially the ones in charge of Ohio State football, are competition fetishists who afford primacy to things like that. They want to know they can trust a defensive lineman to play with the proverbial "hair on fire". Even looking ahead a bit, NFL scouts want to know they can trust a defensive lineman to be an "every down" player.
I think comparisons mostly end there. One important reason why is Price and Simon will play different positions on the defensive line. Simon became a defensive end. Price will be a defensive tackle. If you look at Price's Rivals.com bio, or his Scout bio, I think you might be misled in looking at his weight. He's listed at 280 lbs and 285 lbs respectively by both services, though my understanding is those figures are outdated and might be sophomore year numbers. Price insists he's at 300 lbs right now, and he looks it as well.
For a guy his size, Price does move well. He gets "skinny" into his gaps quite nicely. He admits it's easy to overpower some of the smaller linemen in high school football play, but demonstrates a quickness to get between blockers and attack the ball carrier in the backfield. His swim move looks workable enough as well.
Must Work On​
It's hard to get a great read on Price. Much of his film shows him simply outmatching his competition, who are too slow and small to get a hold on him. To be fair to Price, he's aware of this and embraces the exponential increase in difficulty that awaits.
One thing I did see is his hand use. I think he stands to benefit from working on how he uses his hands to first create contact with the opposing offensive lineman and, then, separation from the offensive line. There were a few occasions where the offensive lineman first engaged him, and not the other way around. Price's "motor" kept going, and the play was eventually made.
But, that's high school. He could try the same route in college, though that's inefficient and perilous. Mike Vrabel's coaching points speak of the need for "violent hands" at the position. If Price is going to be an effective nose tackle, he needs to work on this.
Highlights​
Junior year will have to do.
Redshirt?
I want to make this one tougher than it is. The answer is basically no. Johnathan Hankins' declaration for the NFL Draft this year means there's an important opening at defensive tackle. I don't think Adolphus Washington, Joel Hale, Tommy Schutt, and Chris Carter, among a few others, can adequately be the depth chart at defensive tackle. Both Price and Michael Hill should play in 2013, though Hill's development is contingent upon how well he recovers from his season-ending injury from last year.
Miscellany​
I mentioned earlier that John Simon and Billy Price have a mutual history. That mutual history is John Simon's father, who was Billy Price's football coach in sixth grade.
Billy Price is an accomplished weight thrower for his track and field team. He holds almost all (if not all) the school records in those categories. He's thinking of doing track and field for Ohio State.
I wish I could source this, but feel I should share it anyway. Price was apparently in attendance in Ann Arbor for the Ohio State-Michigan game, and was openly rooting for Ohio State while a visitor on behalf of Michigan.
11W's recruitnik extraordinaire, Alex Gleitman, interviewed Price twice as part of his "catching up" series, one before his commitment and another shortly after it.
The last Austintown Fitch football player to play football for Ohio State was Maurice Clarett. This is a technicality, because Clarett transferred to Harding after his freshman year at Austintown Fitch.
On that note, I feel I should use this feature to praise the work that Phil Annarella is doing at Austintown Fitch. The program has recently placed alumni at Notre Dame and Pitt, in addition to finally sending a player to Ohio State on a football scholarship. Annarella, a name well-known to those that follow high school football in Ohio, has been at Austintown Fitch since 2007.
Price played in the first Friday Night Lights camp at Ohio State.
Interviews with: Lori Schmidt, Michael Chung (part 1, part 2), BuckeyePlanet.
Well, I think Billy Price is better known.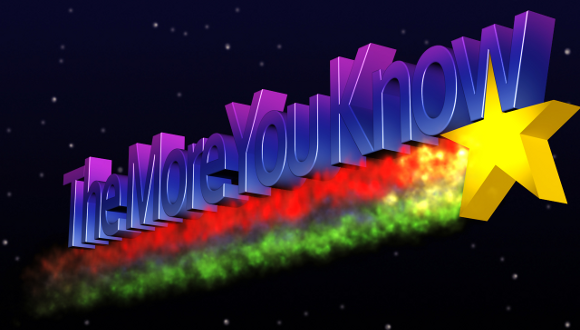 When the time comes, we'll add him to a big ol' board as we count down in anticipation of the 2013 season.