Well, it's about that time again.
Ohio State football is well in its offseason and winter conditioning drills, meaning it's time to better know the incoming class of Buckeyes. For those that did not follow this series at Our Honor Defend, Better Know A Buckeye will preview all members of the incoming recruiting class in preparation for the upcoming season. I had done this feature for everyone since the 2008 recruiting class, except last year when professional obligations hindered the ability to start this series for the 2012 recruiting class. Now at Eleven Warriors, this series begins again in earnest.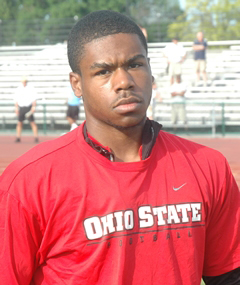 First up will be Cam Burrows, a defensive back prospect from Trotwood, Ohio. Burrows was the first commitment in the 2013 recruiting class, giving a verbal pledge to Meyer on January 19, 2012.
His commitment was mostly uneventful, though it was fair to wonder if the admittedly lifelong Buckeye fan would play for Ohio State while Ohio State was reeling from the scandal that ultimately led to Jim Tressel's departure.
With the new regime in place, Burrows ultimately selected Ohio State over offers from Alabama, Louisiana State, Michigan, and Notre Dame, among others. I tell this story below. Thereafter, I discuss strengths and weaknesses I could gather in watching Burrows' film, concluding with various things you may want to know about Cam Burrows. Finally, I consider him better known.
Height: 5'11
Weight: 200 lbs
High School: Trotwood-Madison High School; Trotwood, OH
Twitter: @CB6ERA
His Recruitment
Burrows long had the potential to be a gem in his recruiting class. By the end of his sophomore season, Burrows was already listed at 6'0 and 190 lbs. For all intents and purposes, he had a college-ready frame and with the requisite hips and recovery speed that bode well for a transition to the college game. Missouri, a college program familiar to Trotwood-Madison High School for its recruitment of Chris Freeman, had already expressed interest by March 2011. Further, Oregon was interested as well.
It wasn't long before Ohio State's coaching staff took notice of him. Though Ohio State had not offered by this time, they had been in contact. It was some of the first real contact the Ohio State coaching staff had shown with players coming from the resurgent Trotwood-Madison program. Fortunately for Ohio State fans, Burrows expressed that he was a longtime fan of the Buckeyes. He attended the games against the Miami Hurricanes and Michigan Wolverines in the 2010 season and came away impressed both times. That Ohio State, by this time, was a consistent contender for conference championships and BCS bowl games were additional positives for Burrows' evaluation of the Ohio State program.
Burrows made the plan to attend the NIKE Football Training Camp at Ohio State held at the end of May in 2011. It was fortunate that he did. His performance was so impressive that Jim Tressel, still head coach at this time (but with a week left), invited him into his office and informed him that he couldn't let Burrows leave without extending a verbal offer. By this time, Cincinnati, Colorado, Missouri, Illinois, and Tennessee had already extended verbal offers. While Burrows was reluctant to name Ohio State as his "favorite" in every interview, and was not in a position to commit on the spot, it was evident that he really wanted that offer. He had been a Buckeye fan since he was young.
It is worth wondering out loud what may have happened in the recruitment of Cam Burrows if not for the arrival of Urban Meyer. Seven days after Jim Tressel invited Burrows into his office to extend a verbal offer, which was requited by Burrows with a handshake and a hug, Tressel resigned his position as head coach of the Buckeyes. Burrows said that this would not affect his evaluation of the Buckeyes, and, by itself, maybe it would not have.
However, this dark period for Ohio State football also coincided with offers coming far and wide for Burrows. One such suitor that stood to benefit from this development was Notre Dame. Notre Dame has always done well recruiting Southwest Ohio, and is only improving its position in Southwest Ohio since Brian Kelly took the reins in South Bend. Notre Dame's offer came a month after Jim Tressel's resignation, which led Burrows to evaluate Ohio State and Notre Dame as "even" in his eyes.
He took a visit to Ann Arbor for the night game between the Fighting Irish and the Wolverines in the 2011 season, which Burrows enjoyed. The Wolverines were soon forthcoming with an offer of their own, which Burrows said excited him. While he still clung to the Buckeyes as his childhood team, he was aware that these childhood preferences shouldn't be a determinant in a decision like this.
Burrows continued to keep in touch with the Ohio State program then in flux, even attending the Akron game and discussing, with Jalin Marshall and Eli Apple, the possibility of all three attending the same college. He was also in attendance for the Wisconsin game, coming away impressed with the atmosphere of Ohio Stadium. Nevertheless, with offers from distinguished programs like Alabama, Michigan, and Notre Dame, and Ohio State wounded, Burrows kept open his options.
If Burrows was always going to be a Buckeye regardless of the circumstances, it would still seem necessary to underscore how significant the arrival of Urban Meyer was. His arrival led to a new direction of Ohio State football, allowing the Buckeye program to put the "Tatgate" scandal in its rear-view mirror.
One of Meyer's first tasks on the recruiting trail, in addition to finding what prospects were available for the 2012 recruiting class (guys like Tommy Schutt and Noah Spence), was to let Burrows know his offer was still on the table and would be honored despite the transition. This message was communicated by Meyer, via a phone call, despite the fact that Meyer had only been in his position for just a week. He also asked that Burrows find time to trek to Columbus so the two could talk about family and football, with Meyer assuring Burrows that he had already done his research on who Burrows is and what interests him. This is despite the fact that Meyer had a 2012 recruiting class to finish and a coaching staff yet to be finalized.
Burrows made that visit ten days later, meeting with both Mark Pantoni and Urban Meyer. He also took in a Gator Bowl practice that same visit. Meyer's discussion with Burrows focused on how impressed he was with his film and Meyer's belief that Burrows was the best cornerback in his class. A few weeks after that conversation, Burrows announced he was ready to make a choice. It seemed academic.
His Commitment
On January 19, 2012, Cameron Burrows announced a verbal commitment to Ohio State, the first verbal commitment in Urban Meyer's first full recruiting class. He finally accepted the offer from his childhood team.
The announcement ceremony came with a question and answer period, in which Burrows reiterated that Ohio State had the best team and the best coach in college football. The decision for Burrows was easy, all things considered.
While Burrows could have dragged this ceremony into 2013 if he had chosen, and Ohio State would have obliged, he noted it would be best to finish the process then so reporters would stop calling and his senior season can be devoted to winning games with his team.
The list of finalists was officially seven, with Burrows selecting Ohio State over Alabama, Louisiana State, Michigan, Stanford, Tennessee, and Wisconsin.
Where He Excels
Recruit measurables are always a funny thing. Burrows is listed by Rivals at 6'0 and 203 lbs, by 247Sports as 6'0 and 195 lbs, and by Scout as 6'2 and 195 lbs. As for Ohio State's official roster (because Ohio State should know), Burrows is 5'11 and 200 lbs.
Whatever his true height and weight is, Burrows is interesting for the Ohio State coaching staff because he fits that mold of "jumbo cornerback" that is becoming vogue in both collegiate and professional football. You may have heard this discussion when it comes to someone like Richard Sherman with the Seattle Seahawks. While this should not be taken as a literal comparison, the need for bigger cornerbacks follows because wide receivers themselves are getting bigger. If Michigan is pushing for more 6'3 and above wide receivers because "speed is overrated", opposing defenses need to match that with size at cornerback.
Burrows' height may be average for the position, but his overall size is not. At 200 lbs and, importantly, room to grow, it looks to be difficult for an opposing wide receiver to overpower him. In addition, what really sets Burrows apart from the pack is his hip movement. He has the ability to flip his hips and get on top of a receiver on a double route. 
Generally, skill players (non-linemen) only add weight when they get to college, but add "good weight". Thus, they are able to keep their speed and add mass, growing into their bodies. Burrows already has the size, which bodes well for all aspects of playing defense (run support and pass coverage). He could get bigger and maintain his speed. 
For sake of comparison, both Brad Roby and Travis Howard enrolled at 6'1 and 170 lbs.
Must Work On
It's still imperative for Burrows to find that balance between size and speed. I mention this because I suspect that, should Burrows be eligible for high draft pick in a future NFL Draft, he might be considered more of a pro safety. Like Malcolm Jenkins, he could have the enthusiasm and body for run support and open-field tackling, but be measurably slower than the average NFL wide receiver. This wouldn't affect him in college, much like it didn't bother Malcolm Jenkins when he won the Thorpe Award in 2008, but it is still worth monitoring.
Alas, should Cam Burrows' career trajectory at Ohio State resemble that of Malcolm Jenkins, Ohio State fans should consider that a good problem.
Highlights
Scouting Ohio locked available film for senior year. Here is junior year film.
Redshirt?
I doubt it. Burrows is enrolled right now, getting ready for the 2013 season. The depth chart at secondary is wide open for anyone to grab a spot, including an enterprising player like Cameron Burrows. Further, his position is one that is fodder for special teams duties. If cornerbacks coach and new special teams coordinator Kerry Coombs does not fancy Burrows as a Silver Bullet in 2013, he will at least find room for him in the "piranha" tank.
Miscellany
Cameron Burrows is the first graduate of Trotwood-Madison High School to attend Ohio State on a football scholarship since tight end John Lumpkin in the mid-1990s.
That said, Burrows is technically the second Trotwood-Madison High School verbal to accept a football scholarship from Ohio State. Will Allen committed to Ohio State while still at Trotwood-Madison, though he finished at nearby Wayne High School in Huber Heights.
Will Allen is a family friend of Burrows' family. Allen and Burrows work out together in the offseason.
Two teammates signed scholarship offers with Michigan. One is Mike McCray, whose father is a former Ohio State captain. The other is Reon Dawson, who insists he will be a Buckeye fan for life. Another teammate, Jarrod Clements, signed with Illinois.
Cameron Burrows' brother, Chris, is a track-and-field athlete at Arizona State.
Maurice Douglass, Burrows' head coach at Trotwood-Madison, is a Kentucky grad and 10-year veteran of the NFL. He signed with Norby Walters in college, who you may remember as the guy responsible for ending Cris Carter's Buckeye career.
Trotwood-Madison advanced to the Division II state championship game in the past three years. It won in 2011 (Burrows' junior season), finishing the year with an unbeaten record. It lost in the 2012 finals to Toledo Central Catholic (Dane Sanzenbacher's alma mater), the final game of Burrows' high school career.
Burrows played in the Under Armour All-American Game. He had two tackles and a PBU for Team Nitro.
Well, I think Cameron Burrows is better known.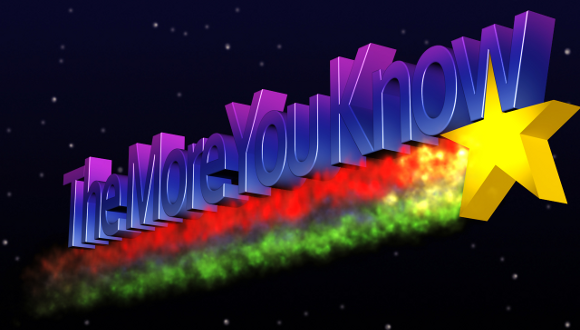 When the time comes, we'll add him to a big ol' board as we count down in anticipation of the 2013 season.