One of the perks of having a J-school degree that I'm not officially using (#RESPECTTHEBASEMENT) is that I went to class day in and day out with people who currently are.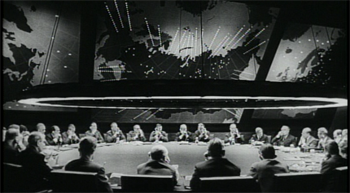 One such individual is my close friend and confidant, Lorenzo Reyes, an Assistant Producer with CBSSports.com. His position has taken him to a number of unique destinations on the college football map, and last week was no exception.
Reyes had the unique opportunity to spend the entirety of National Signing Day 2013 in the CBSSports.com NSD War Room. Little did CBS know, Reyes was the eyes and ears of 11W in this closely controlled, multiple security clearance required compound.
We kid, but witnessing one of the most exciting days on the college football calendar in said environment had to be pretty wild. So, I decided to ask him about it.
Come on in, it's cold out there.
Let's get right to it.
Which team had the biggest buzz as reporters filed into the war room on NSD?
Alabama was the team everyone knew was going to post a strong class. They were coming in with the No. 1 ranking already and had some guys who were considering other schools but leaning toward the Crimson Tide. The thought was if they could lock a few of those guys up they would solidify their spot atop the rankings.
The other team was Ole Miss. It was well known the No. 1 recruit, Robert Nkemdiche, a DE out of Loganville, GA was going to Ole Miss. There was a thinking that if he would commit a few other big names would fall their way as well.
What team had the biggest buzz at the end of the day?
It was definitely Ole Miss. Once they got Nkemdiche, they got Laremy Tunsil, a five-star O-lineman and they already had the No. 1 WR in Laquon Treadwell.
So think about this. Ole Miss had the No. 1 DE, the No. 1 OL, the No. 1 WR and they're a team competing with all of the other squads in the SEC. Couple that with the fact that in 2011 they only won two games and this was a heist of epic proportions.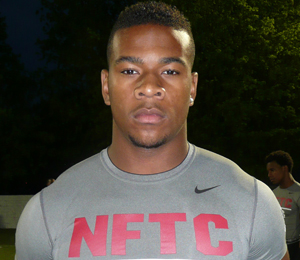 Months ago no one saw this coming. Coach Freeze and his staff just did an excellent job of recruiting.
In your opinion, which team lost on NSD?
I think USC is the clear choice there. Before the season ended, around October, USC had a number of 5-star commitments. Slowly but surely, you just saw guys dropping left and right. Eddie Vanderdoes a 5-star DT left for ND; so did Max Redfield, a 4-star safety. In addition, the Trojans lost Kylie Fitts, a 4-star DE, to their rival UCLA.
Most of it was because of what was happening on the field. When you lose to Georgia Tech, 21-7, in the Hyundai Sun Bowl, kids aren't going to be excited to play for you. There were also a few rumblings regarding Kiffin wearing out his welcome, which was certainly playing into that negative vibe.
What player(s) commitment surprised you the most?
There were two that stand out. One was Vonn Bell, the safety out of Georgia. Everyone thought he was headed to Tennessee. If I'm not mistaken, he even tweeted out a few days before NSD that he was going to be a Vol. Obviously people knew he was considering OSU too, but the thought was that Tennessee had him locked up. That was a huge get for the Buckeyes.
The other was Stacy Coley, a WR out of Miami. Many believed he was leaning toward FSU, but Miami was able to get him to sign and stay at home. It was a huge pickup for the Hurricanes because they lost Alex Collins when he committed to Arkansas. For them to get Coley was a boost because people were starting to get down on Miami's class.
Can you give us a sense of the chatter in the room around OSU and Urban Meyer on NSD?
Everywhere Meyer goes in his career, he's been able to turn the program around and do it quickly. Think about Bowling Green, Utah and Florida. He won and he won fast. 
So when people see Urban Meyer coming in to a good OSU team and then automatically in his first season they go 12-0, there's a sense that as long as he keeps recruiting, keeps coaching and keep developing his players he could build a national championship contender year in and year out.
Ohio State has to be the frontrunner to win the B1G and at least take a spot in a BCS game.
Which of OSU's commits will have the biggest impact in 2013?
I have to think Joey Bosa has a chance to make some noise. Urban's teams have always had playmakers along the defensive front. After losing John Simon, this kid could step in and fill some of that void. I'm not saying he'll start, but he'll definitely make his way onto the field and earn a bigger role as the season continues.
Jalin Marshall is another guy that could step up and help Braxton Miller as a playmaking WR. As much as OSU fans might not want to hear it, a big-time WR just wasn't on that team last year. Marshall is versatile enough to play inside or outside and if he comes in with the right attitude/gets comfortable with Braxton early, he could be something special quickly.
You're a top HS recruit right now, who do you sign with and why?
There's no question I am signing with Alabama. I heard Nick Saban talking in his press conference on NSD and he tells these kids if you don't want to compete at your position then this isn't the place for you.
Just look at their backfield. They went out and got the top RB in the country in Derrick Henry. In addition they picked up RBs Altee Tenpenny and Alvin Kamara. Those are three backs that are probably in the top 75 players overall. Throw into the mix the stable of running backs that they already have and that's a logjam.
But, when you can tell a kid, "listen, I've won three out of the last four national championships and I'm consistently putting players into the NFL", high school kids are going to want to play for you no matter what.
Finally, who's in your way too early top 5 heading into 2013?
Alabama: They're coming off of a championship and they're simply reloading with this class. Unquestionably they're my top team in the country.

Ohio State: 

They went 12-0 and that was year one of Meyer's regime. Those kids will continue to get better and learn the system after another round of spring ball and film sessions. Couple that with a Heisman Trophy candidate at QB and OSU is certainly in the top two position.

Texas A&M: Anytime you have a player as versatile as Johnny Manziel, you're going to look pretty good no matter what. They lost some players at key positions, but you'll continue to see Manziel amaze people.

Notre Dame: Now that they've been to a national championship I think they know what it takes to continue to compete for them. They have great recruits coming in so I don't think you'll see the Irish skip a beat.

Stanford: Coach Shaw does such a great job of developing talent. The Cardinals don't ever seem to bring in elite talent, but they just create a physical, determined football team that runs the ball well and plays hard-nosed defense. As long as their young QB can get better, I think Stanford rounds out the list.