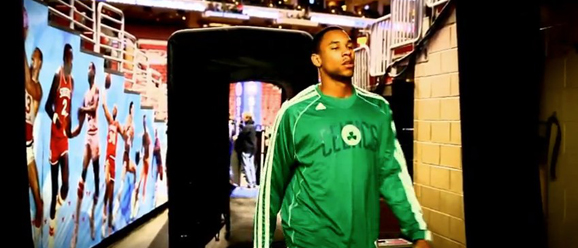 Jared Sullinger's promising rookie campaign with the Boston Celtics is over.
After the forward missed practice Thursday with back spasms, Celtics coach Doc Rivers told the media that Sullinger was "50-50" to play in Friday's game against the Orlando Magic, going as far as saying, "I'm not that concerned. Can he miss games here or there? He may, but it's not anything [long-term] or anything like that."
Hours later, Adrian Wojnarowski of Yahoo! Sports broke the news that Sullinger's back would require surgery and that his season was over.
Sullinger, no stranger to back problems, also missed time during his sophomore season at Ohio State for issues related to back spasms.
When he underwent a physical prior to the NBA Draft, doctors raised questions about his career path after discovering problems, causing him to fall out of the lottery. Boston chose him with the No. 21 overall pick.
Sullinger's 2012-13 NBA Statistics

| Games | MPG | PPG | FG% | FT% | RPG | APG | SPG | BPG |
| --- | --- | --- | --- | --- | --- | --- | --- | --- |
| 45 | 19.82 | 6.0 | 49.3% | 74.6% | 5.9 | 0.8 | 0.5 | 0.5 |
Sullinger looked to be a steal. He averaged six points and six rebounds in 20 minutes per game. The Celtics are 22-23 and occupy the eighth-seed in the East. But combined with a season-ending injury to point guard Rajon Rondo, they could now be on the outs in terms of the playoffs. 
Sullinger's best game of the season came against Brooklyn on Christmas Day, when he finished with 16 points and seven rebounds.