With less than two weeks before National Signing Day 2013, the conference recruiting rankings are beginning to take their final shape. Many of the teams' classes that were once very closely rated are starting to separate themselves.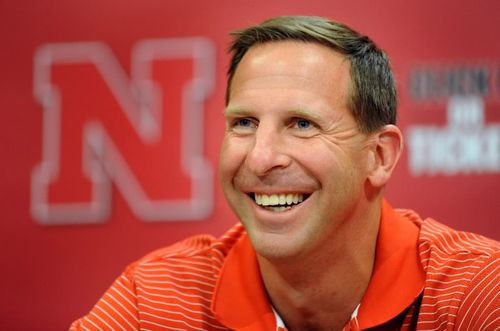 Eleven prospects pledged to Big Ten teams in the last week, while two others decommitted. The results of that will be evident as Nebraska further tightened their stranglehold on third place behind the conference's traditional powers, who continue to battle for the top spot.
The Huskers had the biggest week we have yet to see in our conference rankings. Bo Pelini added four players to the commit list, placing them in a three-way tie with Michigan and Illinois for the largest class in the conference.
Minnesota was able to climb out of the cellar for the first time since the start of these rankings with a high-profile commitment. The Gophers and Purdue will be in a battle until the end to avoid the last-place label.
Ohio State and Michigan remained at a standstill, with neither team laying claim to any additional members or suffering any losses to their group. The finish by each team will decide who will be the Big Ten's 2013 recruiting champion.
Join us after the jump to find out if Nebraska can reach Ohio State and Michigan, how the 11 new pledges shook up the conference, and which players remain on the radar for the Big Ten teams as we wind down the 2013 recruiting cycle.
1. Ohio State
The talented group of 22 commits may not be as solid as once was thought. DL Donovan Munger took an official visit to Florida State last weekend and RB Ezekiel Elliott is scheduled to be on an official visit at Missouri this upcoming weekend.
In talking to people we trust, the Elliott situation is much less concerning than that of Munger. The Seminoles also offered Munger's cousin, Ohio State 2014 commit OL Marcelys Jones, and they visited Northeast Ohio again yesterday. It will be something to keep an eye on moving forward.
With some transfers from unexpected players being announced, there may be more room than we originally anticipated. The Buckeyes have narrowed their search to WR James Clark, ATH Dontre Wilson, WR Ryan Timmons, WR Darren Carrington, ATH Corn Elder, OL Cameron Hunt, OL Dan Skipper, and S Vonn Bell.
2. Michigan
The pursuit of RB Derrick Green is about to come to an end, as he is due to announce his college choice this Saturday. Michigan remains the favorite for his services over Tennessee and Auburn, and it would be an upset if he doesn't pick the Wolverines. 
The only other remaining target left on Michigan's board is TE Durham Smythe. Capturing the signature of both may put the Maize and Blue in a position that would be tough for the Buckeyes to top.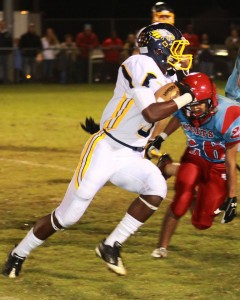 3. Nebraska
It was a very happy coaching staff in Lincoln this week, landing four of their top recruits left. TE Cethan Carter, ATH Trevell Dixon, CB Boaz Joseph, and DE Ernest Suttles all announced their intention to sign with the Huskers.
Suttles had recently decommitted from Iowa State and after an official visit to Nebraska, he pulled the trigger to play in front of the Sea of Red.
4. Penn State
Recruiting services were once again kind to the Nittany Lions as a few of their pledges received a boost in ratings.
Bill O'Brien and his staff have shown an incredible eye for talent, and their efforts to locate it early on in the process has paid off.
The staff in Happy Valley was also informed of some bad news, however. LB Jonathan Walton chose to leave the PSU class and open back up his recruitment.
5. Michigan State
The Spartans were able to nab a couple of commitments this week in the form of S Justin Williams and DT Noah Jones.
It was the first time MSU was able to collect any new additions to their class since we first introduced the conference recruiting rankings, showing how quiet they had been.
The only spot left for Michigan State looks to be saved for LB Drake Martinez. Martinez is scheduled to visit East Lansing and is the brother of Nebraska QB Taylor Martinez.
6. Wisconsin
So far, so good for the Badgers. They have, thus far, successfully retained DE Alec James, DE Chikwe Obasih, ATH Marcus Ball, and RB Corey Clement upon the hiring of new coach Gary Andersen.
All of them were looking around at other schools once Bielema left the program, but the new staff has done a good job of keeping them in Madison.
WR Jester Weah and QB Michael Julian are high value players left that Wisconsin would love to land. A finish with those two, in addition to locking up the signatures of the players in the previous paragraph, would have to be considered a huge success for Wisconsin.
7. Rutgers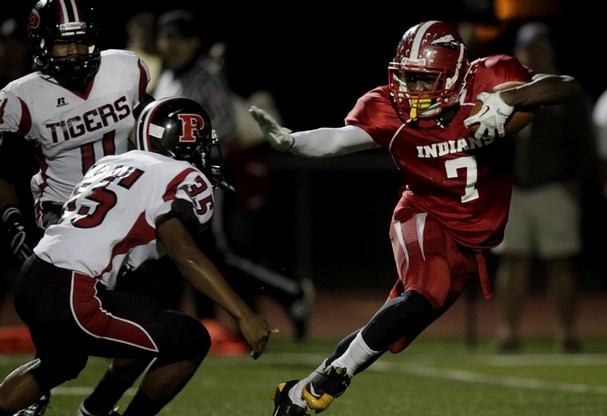 Unfortunately for Rutgers fans, it does not seem like in-state DE Tashawn Bower is much of an option at this point. Bower just returned from a visit to Florida and has his sights set higher than playing for the Scarlet Knights.
The positive news for RU is that Kyle Flood has secured an official visit with one of the best players in the entire 2013 class. CB Mackensie Alexander is set to visit Piscataway, New Jersey, on January 25 and the program could be a sleeper to land the super Floridian.
8. Illinois
The Illini had another unusual week, which has come to be customary for them. Two new prospects pledged to play for Tim Beckman and his staff, while another decided otherwise.
CB Jalen Dunlap and S James Crawford both decided to spend their college years in Champaign, but S Joshua Jones has decommitted from Illinois. Jones has visited Colorado and Pittsburgh, and will visit North Carolina State this weekend.
9. Northwestern
With WR James Clark visiting Clemson last weekend, and with a scheduled trip to Ohio State this weekend, the Wildcats appear to be out of the conversation for him. 
With Clark not being a realistic option at this point, Northwestern is expected to focus on the next class. Pat Fitzgerald will try to work his magic to put out a good product on Kyle Field.
10. Maryland
The one prospect the Terps would like to win over is in-state LB Yannick Ngakoue. Maryland will be in a battle until Signing Day for Ngakoue, and their chances seem to be slipping away.
Maryland will have CB Jacquille Vell on campus the weekend of February 1. Getting the last crack could pay dividends in nabbing Vell, who would be a nice cherry on top for the Terps.
11. Iowa
The Hawkeyes could end their recruiting year with a big splash.
WR Brian Lemelle and LB Drake Kulick are expected in Iowa City for an official visit this weekend, while ATH Trev Hadachek will be on campus February 1.
Iowa should have some additions to their class on the way that could propel them past Maryland and Northwestern in the rankings.
12. Indiana
The Hoosiers could culminate their class with the commitment of OL Maurice Swain. He is visiting Tennessee officially, but has Indiana in his final group.
13. Minnesota
Minnesota made enough movement to rid themselves of the last place label in the conference recruiting rankings at the moment. 
The Gophers received a verbal from LB Rayfield Dixon. He was a valued prospect for the Minnesota staff.
14. Purdue
Despite adding TE Matt Burke and DE Antoine Miles, the Boilermakers could not overcome the star ratings boost Minnesota garnered. Purdue is close enough and has the room to pass up Minnesota in the end though.
Rankings Overview
| Teams | # of Commits | Scout Star Avg | Rivals Star Avg | 247  Star Avg | ESPN Star Avg | Overall Avg  |
| --- | --- | --- | --- | --- | --- | --- |
| 1. Ohio State | 22 | 3.91 | 3.64 | 3.77 | 3.77 | 3.77 |
| 2. Michigan | 26 | 3.77 | 3.58 | 3.62 | 3.58 | 3.64 |
| 3. Nebraska | 24 | 3.25 | 3.08 | 3.29 | 3.42 | 3.26 |
| 4. Penn State | 17 | 2.94 | 2.88 | 3.53 | 3.18 | 3.13 |
| 5. Michigan State | 17 | 3.06 | 3.12 | 3.06 | 3.18 | 3.11 |
| 6. Wisconsin | 17 | 3.00 | 3.00 | 2.94 | 3.24 | 3.05 |
| 7. Rutgers | 21 | 2.81 | 2.81 | 2.90 | 3.10 | 2.91 |
| 8. Illinois | 26 | 2.65 | 2.73 | 2.69 | 2.92 | 2.75 |
| 9. Northwestern | 19 | 3.00 | 2.89 | 2.80 | 3.00 | 2.92 |
| 10. Maryland | 20 | 2.70 | 2.90 | 2.85 | 3.00 | 2.86 |
| 11. Iowa | 17 | 2.71 | 2.88 | 3.00 | 2.94 | 2.88 |
| 12. Indiana | 20 | 2.65 | 2.90 | 2.55 | 2.95 | 2.76 |
| 13. Minnesota | 15 | 2.40 | 2.73 | 2.80 | 2.87 | 2.70 |
| 14. Purdue | 14 | 2.29 | 2.86 | 2.64 | 3.00 | 2.70 |