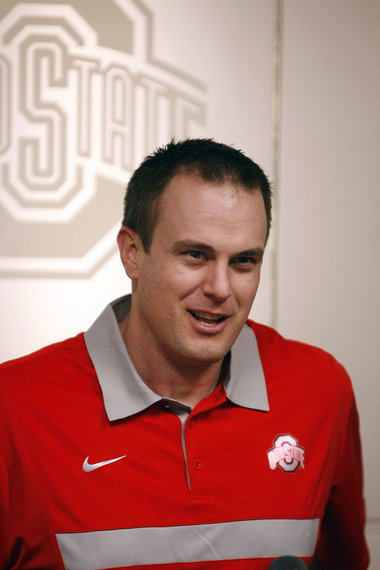 Building upon my look at the bubble screen's use in the spread offense, I wanted to examine how Tom Herman's Iowa State Cyclone offense pressured the Oklahoma State Cowboy defense en route to an upset victory last year.  Brophy Blogspot had a fantastic post breaking down Herman's offensive game plan, which was exceedingly simple in deference to his freshman quarterback, yet was entirely predicated upon constraining the defense and protecting Iowa State's base play, namely the inside zone read.   
As Brophy states:
However, the game did provide a decent exercise in risk management for Iowa State.  Oklahoma State is one of the best teams in college football this year and truly outmatched the Cyclones in every area.  What aided Iowa State in the overtime victory wasn't necessarily certain plays, but how their system allowed them to play within themselves and maintain their comfort zone . . .

the Cyclones were going to run zone and zone-read to establish their inside run game.  They protected this series through KEY (flash) and MICKEY (flash draw) on the perimeter.  The rationale is, a defense can either put 6 in the box to even up on the perimeter (put them in a better position against the flash screen) and be vulnerable to front side zone or a backside keep.  If a defense loads the box with 7 defenders to take away your zone and zone-read game, they open themselves up to an explosive play by a free receiver on the perimeter.
In other words, Iowa State wanted to first and foremost run the football inside with zone and zone-read.   Yet they needed to protect against a more athletic Oklahoma State team cheating defenders into the box to stop the Cyclones run game.  Enter the flash screen.
Like the bubble, the flash screen is a quick hitting wide receiver screen, this time going to the outside wide receiver.  (H/T: Trojan Football Analysis).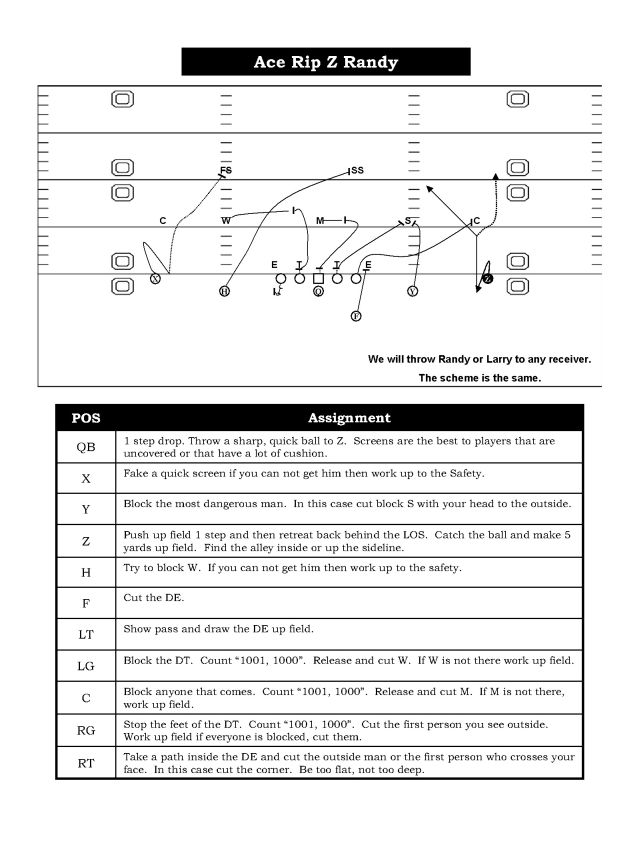 As with the bubble, the flash screen forces the defense to line up properly and not cheat down into the box against the inside run game, while also getting the ball to an athlete in space.  In addition, the play's tempo and point of attack stress the defense.  The inside zone game forces a defense to maintain interior gap responsibility and play slowly.  The flash screen, by contrast, is a quick hitting throw to the outside, changing the stimulus faced by the defense.  As Brophy states, it is the equivalent of an outside sweep that hits in half the time.  This inside-outside-inside attack puts stress on the defense horizontally, forcing a team to defend the whole field.  Herman then used a fake-flash screen inside draw, adding both an additional constraint and a third tempo. 
As one can see, the zone read and flash screen are incredibly basic and are 'cheap' for an offense to install.  Nonetheless, when combined properly, the plays can stress a defense, forcing it to play honest, defend the field horizontally, and grabble with different tempos.       
Herman on the Ohio State Offensive Philosophy
For those that did not see it, Herman had an informative interview with Doug Lesmerises of the Cleveland Plain Dealer discussing the Ohio State offensive philosophy under Urban Meyer and Herman going forward.  
We're going to be a [shot]gun, spread, run-oriented football team that has tremendous balance through the play-action pass.

We want to be no-huddle, we want to be up-tempo and use that to our advantage. And we want to be balanced. We want to run the football first to set up the throwing game
  Herman later added:
And we will huddle at times, too. I think that's important to deliver a mentality that we are a power, physical tough-running football team," Herman said. "From the gun, under center, it doesn't matter where are, that will be what our personality is going to be.

If you have the ability to go under center, there are a few things that open up to you, but I think you have to be creative in the way that you do it. Just lining up in the I-formation and running power -- there are too many people in the box and defenses are too good. When we are under center it might be a little more creative than days of old, but we will get under center.
For my in-depth discussion of Meyer's shotgun-based, run-first, inside run game that will include some elements under center, see here and here.