Good morning Buckeye faithful and welcome to your Tuesday Skull Session.
This could be the best any Ohio State fan has felt in a long time. Considering that just around this time last year, any news coming out about OSU was negative. But that's all changed, as the future seems brighter than ever for this embattled program.
It truly amazes me that Urban Meyer is pulling in the types of recruits he's getting despite the fact the Buckeyes are coming off a 6-7 season, OSU is not bowl-eligible next season, and the program is less than a year removed from its last NCAA violation.
It just goes to show all the haters of this great institution that you may be able to beat us down for a little bit, but it will never take long for Ohio State to get back up on its feet. 
And with the way things are going, it's going to be a long time before this team stumbles again.
STAFF ONLY. At Urban Meyer's introductory press conference, he announced his goal to put together the best coaching staff in all of college football. That's a pretty bold claim, but after seeing this guy recruit, nothing seems too bold for him.
Adam Rittenberg and Brian Bennett of ESPN both evaluated Meyer's staff and seem to agree that Meyer did not live up to his claim. While both agreed it was a pretty impressive group of coaches, both were surprised that bigger names weren't added to the staff and that Meyer retained four OSU coaches from last season.
Rittenberg and Bennett both also seem to think that the coaching pressure will be on offensive coordinator and quarterback coach Tom Herman. Herman was a bit of a surprise for many when he was hired, but he is considered to be a "rising star" in college football who is being given his first major opportunity as a Buckeye.
Granted, this staff doesn't have the biggest names and has a lot of coaches from a mediocre 6-7 team, but these guys are going to get results from their players. This team doesn't need big names or a coaching staff that is considered the best in the NCAA. What this team needs is experienced professionals who want to win, and this staff has plenty of that.
It's pointless to wonder if this college staff is the best in college football when they haven't even coached a game together. Let's see how their players respond to them after a down year, and if these talented recruits can make the impact they're supposed to.
B1G RECRUITING BATTLES. With the commitment of Armani Reeves to Urban Meyer university, ESPN ranks the Buckeyes ahead of the Michigan Wolverines' recruiting class.
The Buckeyes have moved up to number six in the top 25 classes. Michigan is listed at number eight. OSU and UM are the only Big Ten schools listed in the top 25.
The fact that Brady Hoke and Urban Meyer are both putting together great recruiting classes can only have a positive impact on The Game for years to come. Despite the bitterness of Ohio State's loss to the Wolverines last season, it was the first exciting game I've seen in this rivalry for a long time.
Meyer versus Hoke could be the next great chapter in Buckeye-Wolverine football. Who would've said that last year?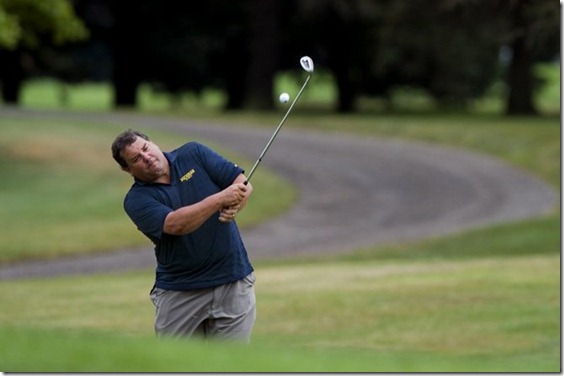 WELCOME SHERIDAN. Speculated for a while now but finally official, Urban Meyer welcomed Bill Sheridan as the final member of his coaching staff yesterday. Sheridan last coached linebackers for the Miami Dolphins.
Sheridan, who has 31 years of coaching experience in college and in the NFL, is expected to be the defensive backs coach. It's a great move for the the secondary which struggled all last season.
Additionally, OSU only has three cornerbacks on scholarship currently, leaving the Buckeyes with a young, inexperienced secondary. It's a group which may have to use newly signed recruit Armani Reeves right from the start of the season.
Sheridan's experience should help to get this secondary, which was one of the worst in recent memory, back on track.
"I have a refreshed perspective coming back from the NFL and getting into college coaching again," Sheridan said in the statement. "I am really interested to study the offenses people are running in the Big Ten. The running quarterbacks are distinctly different than what you see in the NFL. It is stimulating if you enjoy the schematic part of the game, and I do."
HOKE WINS AWARD, THEN EATS IT. Michigan Coach Brady Hoke won the Maxwell Football Club Collegiate Coach of the Year for 2011.
Hoke becomes the third coach in Michigan history to win the award after Lloyd Carr won it in 1996 and Bo Schembechler received the award in 1989. The "Michigan Man" did help change the culture of a Michigan team that had been irrelevant for the past few years.
In my opinion, Hoke got a little bit of help from some of the Rich Rodriguez era recruits, but nonetheless I applaud Hoke for getting recognition because I can finally actually despise a Michigan coach instead of feeling sorry for him. No offense, Rich Rod.
BUCKEYE'S BALLIN'. After a little revenge last Saturday against those pesky Wolverines, the Buckeyes climbed to #3 in the coaches poll this week. The top five rounds out with #1 Kentucky, #2 Syracuse, #4 Missouri, and #5 Duke.
The Buckeyes have won five straight games and will take a break until Saturday when they play the always difficult Wisconsin Badgers at the Kohl Center in Madison.
LOS LINKS. Hoke versus Dantonio on the front lines of Michigan... Hawkeye recruit beats cancer... The Mount Rushmore of coaches... Urban Meyer on Urban Meyer... Kyle Flood is in at Rutgers.