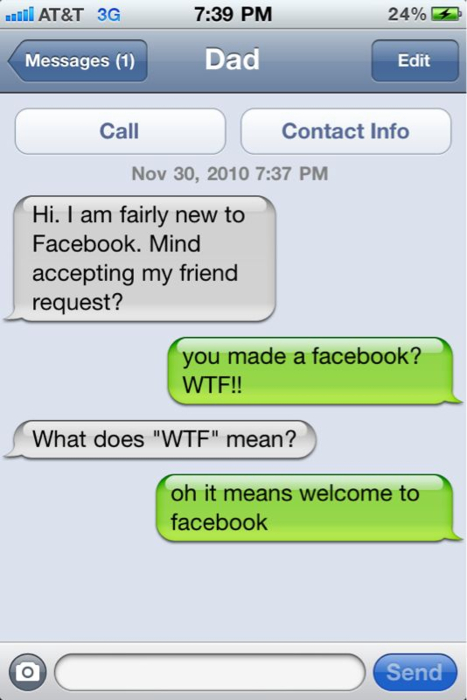 The Big Ten's era without a championship game is at its final dawn. After Saturday, we wake up in a brave new existence where the simple pleasures of the midwest meet the cutting edge of respecting the student athletes and not dare imposing on them just before of after finals week(s). The cutting edge of professionalism couldn't be farther.
For a few leagues either ahead of us on the SCREW DETERMINING CHAMPIONS THE OLD FASHIONED WAY -- GET MONEY cavalcade, the bonus football is a go. For a few leagues like our stouthearted brethren to the east, the Big East if you must, they keep playing. Because if they weren't playing football, they'd probably be playing a sport they were actually good at (3 drink minimum; tip your waiters).
Our special Hatesgiving Day chicanery resulted in a pretty, pretty good showing (and I'm not talking about my Mom's renown the world over dressing).Hate overfloweth and the Gamblor was vanquished but for a Saturday with me posting a pretty lucky 5-2-1 record on the heels of going with the underdogs in a few contests. This brings the grand tally du jour to 52-50-2, above .500. I am now slightly more accurate than pieces of hard material that are standardized in weight, produced in large quantities in order to facilitate trade, and primarily used as legal tender for commerce in the respective designated country, region, or territory. Use this knowledge as you may.
National Games
Pittsburgh at Cincinnati (-2), 12:00 p.m. - ESPN (HD)
Last year's game provided fireworks, outstanding comebacks, and sent Cincinnati to the Sugar Bowl as one of the most outstandingly lame duck unbeatens in BCS conference era history. Dave Wannstedt is still here to blow your lead America; the mustache knows what each and every one of you wants and you will get it. But that's only if Butch Kragjones doesn't have something to say about it. It takes a special kind of prolific figure to take hold of one of the most consistently relevant programs of the last 3 years and immediately reduce them in 22 confused black jersey'd student athletes getting yelled at. None the less, given the two similarly polarity possessing figures, expect these two teams to blow apart in an explosion of absolute horror that you can't quite turn away from. Cincinnati are the favorites despite being 4-7. This frightens me and makes uncomfortable not going against them. UC 34 - Pitt 31. *Gulp*
Rutgers at West Virginia (-20.5), 12:00 p.m. - ABC (HD)
A game that was probably quite a dandy during the harsh Fall/Winter (Finter?) of Aught Six, we're now reduced down to Bill Stewart dodging questions about twitter rumors corresponding to his hypothetical premature retirement and Greg Schiano wondering why Miami (of Florida) aren't calling like they were three years ago. Whatever abomination the Scarlet Knights are putting forth on offense this week, I strongly advise you to shield your children's eyes from, and if you must, stare as though you're watching The Human Centipede: First Sequence and know that regardless of what you think about Tressel ball, it gets much, much worse. Oh, what's that? The billionaire Korean brokers who secretly run Eleven Warriors are telling me I haven't been positive enough about the outstanding members of this BCS conference's football programs. West Virginia has a hungry, ferocious defense. There you go! Annyong. Okay, right, back to the pick. 20.5 seems like a lot, but Rutgers is a lot of not very good. I can't see WVU getting the points unless their defense does it though, WVU to win, Rutgers to cover 30-13.
C-USA Championship: SMU at Central Florida (-9), 12:00 p.m. - ESPN2 (HD)
If not for his astronomical Russian space program salary, there's probably no doubt that June Jones would be getting at least nibbles from the low BCS conference teams out there with vacancies currently. With every penny in the Dallas/Fort Worth area not being invested in Jerry Jones' facelifts being direct deposited to his account, he's doing quite the job in bringing the Ponies back to relevance. Job fare king George O'Leary is doing a pretty alright job in his own right and has managed to build the UCF program from nothing into almost something in spite of the controversial passing of a player under his watch a few years back. If you notice me not writing about any of the players on either teams, it's because in spite of loosely covering CUSA for SBNation's Houston affiliate for the last 6 months, I haven't seen either of these teams play much more than a quarter this year. Whoops! Guess someone has to win this puppy though. It's at UCF's home park (a la next year's Pac-12 championship), but the Mustangs can put up points in bunches.  How about we meet halfway? Go SMU to cover, UCF to win, 31-23.
#1 Oregon at Oregon State (+16.5), 3:30 p.m. - ABC (HD)
A year back, I watched this game on baited breath (and under the influence of a wide assortment of the finest craft beers in the Central Texas area). If Oregon won, they were our date to the parade of Roses, if Oregon State claimed the honors? We'd have to get Jacquizz Rodgers some special high platform shoes so Terrelle wouldn't overshadow him too greatly. Oregon handled business at home and now they head to Corvalis with way more on the line. Enter the pressure of playing for their potential first ever national championship. Hell, the Ducks have only been to give Rose Bowls ever, and that's in like 110+ years of playing the darn sport. Oregon State at one point was the best 3-3 team in the country; given some of their near misses (and the Wazzou debacle aside), this has to be the best 5-6 team in the country, right? While a win Saturday afternoon would be the stuff nightmares for all eternity for Duck fans everywhere, I'd be more happy if they kept this one entertaining. Oregon's death juggernaut just keeps on trucking along: Ducks 41 - Beavers 13.
SEC Championship: #2 Auburn vs. #18 South Carolina (+6), 4:00 p.m. - CBS (HD)
Whew. Finally, I can watch this game with no conflict of interest knowing the Cam Newton saga was wrapped up so neat and nicely (and what a gorgeous bow!). The Fightin' Multi-Mascotted/Silly Irrational Chanting Auburn Whatevers head to Atlanta with perfection and a date with destiny on the line with who on the other side by an Ol Ball Coach who played them within a score back earlier in the season. This kind of game in the Steve Spurrier Florida era would've meant almost an auto loss for the favored side, but in this case should equate to another entertaining game involving Auburn University. Ultimately though, stopping Cam Newton or not isn't going to make or break this game (it can't be done, people); the real question becomes can Auburn's defense make the same kind of adjustments they didi in the second half of the Alabama game and try and keep Marcus Lattimore and Stephen Garcia (and floating miniature spiritual guru Matt McConaughey) from exploiting the Georgia Dome sized holes throughout that defense the way 'Bama did in the first half. While I'd vastly prefer to play Arkansas in the Sugar Bowl than see a somewhat understated Gamecocks team, this one just reeks of upset from where I'm sitting. OBC does it again, South Carolina 31 - Auburn 30.
ACC Championship: #21 Florida State vs. #15 Virginia Tech (-4), 7:45 p.m. - ESPN (HD)
Florida State put the LOL on Florida and then benefitted from some generous assistance on the part of Ralph Friegen's Maryland Terrapins to put them into this one against Frank Beamer's bunch. After losing to FCS James Madison and Boise State in consecutive weeks, VT's season seemed over and then some. In spite of it, the resolve (and to close observers, relative team strength) they showed in fighting late with Boise won out as the Hokies have played consistently solid football in the 10 contests that followed. Florida State looks night and day different from their own debacle against defensive coordinator Mark Stoops' brother Bob's Sooners and have really found their stride with Christian Ponder back, healthy, and under center. While not carrying the cachet of the final Big 8/XII meeting between rivals or the glitter, glam, and fake-but-not-really--fake-money reigning from Cam Newton's father's skybox, this contest has all the makings of a thoroughly compelling one and a good watch overall. Take VT to finish the job, but be weary of the 'Noles: VT 31 - FSU 24.
Big XII Championship: #16 Nebraska vs. #13 Oklahoma (-6.5), 8:00 p.m. - ABC (HD)
The final clash between long time rivals in the conference of their affiliation for the better part of the last century, Oklahoma heads to Jerry World to charleston with Nebraska in a little contest I like to call, "How many absolutely absurd penalties can Dan Beebe have called on Bo Pellini's bunch in 60 minutes of football?" I'm hearing Bodog has the over/under tentatively set at eleventillion. While the onslaught of questionable calls should factor in, the matter of fact that controversial figure of late, freshman quarterback Taylor Martinez, isn't expected to be anywhere near full strength to go and is widely expected to split time under center with backup Cody Green. This, coupled with Nebraska's inconsistency for the better part of the season, amounts to the 6.5 number you seem subtracted from Oklahoma's expected score. While I'd love to see the final Big XII Championship carried out by a future Big Ten foe, Oklahoma seems to be coming into their own just in time to put themselves in position to lose the Fiesta Bowl to the Big East's representative. Bob Stoops has it, at least for this week: OU 21 - Nebraska 13.
Big Ten Games
Illinois at Fresno State, 9:15 p.m. (+5.5) (Friday) - ESPN2 (HD)
Why is Illinois still playing football, much less non-conference football, a week beyond the rest of their conference? I can't answer that, but I can answer that this was frankly pretty LOLtastic:
They say a picture is worth a thousand words. A hilarious movie of a Ron Zook coached team losing that way at home is worth about a million.
Unfortunately for those fine Simi Valley denizens, Illinois gets their revenge: Zooks 34 - The Fightin' Anywhere, Any Place, Any Time's 21.