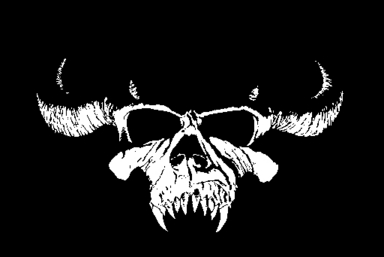 Isn't there one of those "game" things this weekend? The saga of Santonio continues to play out in the lead-up to the Wisconsin game, when we probably should be discussing more important things but won't because "OMG PAID PLAYERZ" is stuff that just doesn't age for certain rival fanbases. Holmes has done what everyone expected him to, issuing numerous denials of the Sports Illustrated article that named him as one of numerous college football players to receive money from agents over the past few decades. The day the story broke, wide receivers coach Darrell Hazell phoned Santonio to ask him about it. Santonio, in no uncertain terms, denied the story again. It turns out The Vest, in his own right, regularly drops wisdom on the reality of agents:
Tressel said he tells players, "There's 1,200 registered agents, and only 300 have clients. And that leaves 900 desperate folks, and desperate people do desperate things, whether it's to try to get clients or clear their name. So that's part of life."
Now we could sit here and hem and haw about the role of agents in college football until Kingdom Come, but those who don't appreciate having smoke blown up their rears will likely understand that shady dealings here and there are part and parcel of college athletics and will be until college students no longer need money (as a current one, I can assure you this will happen around the time Jim Tressel starts listening to Immortal Technique). That said, the less we hear about these things at Ohio State, the better, and just because it does happen doesn't mean it should. I'll be the first in line to argue that college football players should be paid (especially in light of stuff like this), but I'll also be the first one to say that rules are put in place for a reason, and right now, it's an attempt (a vain one, at that) to allow college athletics to maintain the appearance of "amateurism", and should be respected. If Santonio was in violation of those rules, that's a black mark on the program, but not quite the all-encompassing black hole that USC finds itself in and that Alabama found itself in in the wake of the Albert Means scandal.
 Can we trade Cal for an SEC team with a pair, please? Hoo boy: The Michigan Wolverines have scheduled a neutral-site outing against the Alabama Crimson Tide to open the 2012 season. The game will take place at Jerryworld, and if Saban isn't off coaching the Browns or the 49ers, he'll be leading his team against either the Rich Rod Experiment in its 5th season, or the Jim Harbaugh Experience in its first (or second?). It's a fool's errand to attempt to prognosticate a game this far out, but for Michigan, I will say this game is huge. Unless Notre Dame blows up next year, it's very likely this will be Michigan's first game against a top-10 OOC opponent in quite some time, and will serve as a referendum for the entire program, the biggest one since the '06 edition of The Game.
 John Clay: fixing what's not broke? Badger blog Bucky's 5th Quarter wonders which John Clay will show up Saturday night in Madison: the one who struggled (relatively speaking) against Michigan State or the one who dominated in almost every other game this season? Last season, Clay was held in check by the Buckeyes, and it wasn't for lack of trying: on 20 carries, he gained 59 yards. Only Iowa did a comparable job to the Badgers last season, and both defenses were the only ones to hold Clay without a touchdown in 2009. He's nursing a pair of sore ankles, but if he isn't 100%, he will still be supplemented by the capable James White and Montee Ball.
 Wisconsin hasn't come within two touchdowns of a top-10 team since 2003, you say? Dr. Saturday offers a preview of Saturday's game, revealing some surprising facts (like the aforementioned) and making a prediction:
They were throttled by 10 points by MSU despite a +3 advantage in turnover margin that mitigated an even uglier final, and only beat Arizona State on a blocked extra point in the fourth quarter. The Buckeyes, on the other hand, haven't been challenged. And even if a wild home crowd at night is worth the few points the oddsmakers are assuming, the only way Wisconsin should come within four here is on a late score when only the gamblers are still paying attention.Ohio State will cover with relative ease.
That's a covering a pretty small spread, mind you, with the Buckeyes coming in to Madison favored by just four points. I can see this game getting out of hand if Pryor has a hot hand against the torchable Wisconsin secondary, but "with ease" might be a little much otherwise. My personal prediction for the game is a state secret, but I'll just say that spread seems.... fair. 
 Quick hits. Plain Dealer writer Bill Livingston talks up Big Ten stadiums, including Camp Randall, Nike's (rejected) Penn State uniform proposals were no less butt ugly than their usual home jerseys, Pryor fluff from Rittenberg, Iowa's defense labels Denard "scary fast" in advance of this weekend's game, all hell is breaking loose at Penn State, and oh, Pryor is "fine" for the trip to Madison.