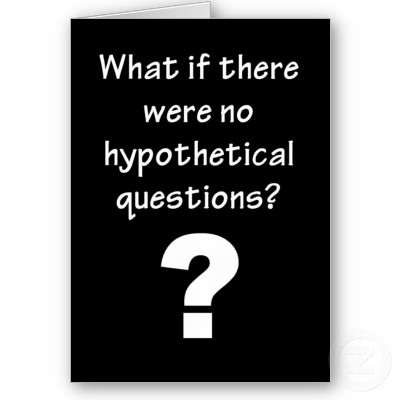 Antoine Dodson giveth, and he taketh away. Week 2 saw an identical success rate to college football's opening weekend: a respectful (though hardly mind boggling) 5-3, bringing this puppy to 10-6 on the year. Will college football's third week provide a chance to run the gauntlet and make people believe I have powers once again? Will going from four national games and four Big Ten games to 5/3 respectively 'change the game'? Will I ever learn to stop typing in stupid hypothetical questions? Only time will tell.

National Games
Arkansas at Georgia (-2.5) 12:00 PM - ESPN
Ryan Mallett and Bobby Petrino's aerial assault takes its show on the road to Athens where Mark Richt's Georgia Bulldogs seek redemption (and a return to the SEC East race) against the Razorbacks. UGA's new look 3-4 D under new coordinator Todd Grantham look to reassert themselves against perhaps the best slate of wide receivers in the country. Arkansas' Achilles heel remains that of seemingly ever Petrino side ever: a questionable D. While Georgia's table of running backs will take advantage of their substandard defensive opposition, don't expect the defense to completely quiet the high flying Razorback offense. Take Arkansas (straight up if you must) 31-28.
Air Force at #6 Oklahoma (-17) 3:30 PM - FSN
Former Houston Texans (1-0 Y'ALL! WHAT?!?!) offensive coordinator Troy Calhoun and the fresh off a vicious religious persecution of once highly regarded BYU cadets of the United States Air Force Academy take their disciplined flexbone/spread hybrid to Norman to battle Oklahoma. Landry Jones and the Sooners, one week removed from laying the hurt on Florida State, look to continue to re-establish themselves in the national title hunt after a near collapse against the Aggies of Utah State one week prior. While Air Force probably won't make too many mistakes in terms of penalties, the talent differential should prove decisive: take OU and the points, 44-20
Nebraska at Washington (+3.5) 3:30 PM - ABC/ESPN 2 (Regional)
Bill Nebrasky (who's a ten-foot tall beast man, showers in vodka, and feeds his baby shrimp scampi) takes their show on the road to Seattle to meet Steve Sarkisian, former/future NFL buzzback Jake Locker, and the Washington Huskies. In Nebraska's last test before the mid-October grudge match with Texas, former Buckeye safety Bo Pelini's group will have to prove their offense can do anything to ease the pressure on their stout D. While Sarkisian and former SC defensive coordinator Nick Holt have proven they can play spoiler during the duo's first year in the northwest, a team once favored by blindly optimistic fools (*raises hand shamefully*) won't have quite enough to top the Huskers nor the spread, falling 21-17
Baylor at TCU (-21.5) 4:30 PM - Versus
A weird fit for the ordinary type of games we run with, eh? A 21.5 point BCS darling against an ostensibly Baptist nobody from Central Texas? Sadly I've no love lost for Baylor and this is anything but a homer pick; Art Briles' bunch has some upset thunder in them and with QB Robert Griffin finally bordering on healthy, former SWC rival TCU could be prime for the sucker punch. But with TCU's defense seems to not even be missing a beat, it won't be an easy task. If Horned Frogs QB Andy Dalton can finally get the armpunititis out of his system, despite an honorable effort from the Bears, TCU should escape 17-14 (though def. bet Baylor and blow all your friend's/bookies' minds).
Texas at Texas Tech (+3) 8:00 PM - ABC/ESPN 2 (Regional)
A litmus test for both teams, Texas Tech will showcase if new head coach Tommy Tuberville has in anyway revolutionized a long dormant defense in Lubbock, while new Horns qb Garrett Gilbert will get his first taste of Big XII action and attempt to prove the cynics in Austin wrong that this offense is lifeless and unimaginative. Should Tech dig deep and bring back the same mojo that helped them stun the Horns on the very same field 2 years ago, it could be the beginning of a frustrating years from the recently spoiled Texas faithful. None the less, the one thing you can take to the bank, is that Tubbs will find a way to short circuit everything Mike Leech built offensively. Take Texas and the points, 31-17.
Big Ten Games
USC at Minnesota (+13) 3:30 PM - ESPN
Kiffykin's trainwreck takes on Tim "WIN! FIGHT! TRY! BEST!" Brewster's nuclear winter in the battle of who can fail less. Adam Weber's anemic Golden Gophers offense faces a USC D responsible for giving up approximately 10,000 yards to Hawaii and Virginia combined in their first two games. Matt Barkley and the Trojans offense is still far too competent to let this one get away from them (though it certainly does beg the question, how many times will the Trojans irrationally go for 2?). Bet on the greater of the two devils, SC takes it (and covers) 27-13.
Notre Dame at Michigan State (-3.5) 8:00 PM - ABC/ESPN 2 (Regional)
Noooootre Dame (/oldtimeyradiovoice) faces their first road game of the young season heading to East Lansing to take on Mark Dantonio's no non-sense (and no humor!) Michigan State Spartans. A week removed from losing to Michigan, Brian Kelly's Irish look to avoid getting swept by that state up north. Kirk Cousins has the Spartans off to a 2-0 start, and find themselves somewhat improbable Vegas favorites against the Irish. If Dayne Crist M.D. is fit to go, the Irish should be prime for the upset. Take the Irish, moneyline style, 23-17.
Iowa at Arizona (+1.5) 10:30 PM - ESPN
Mike "all he used to do was lose football games" Stoops takes on American patriot Ricky Stanzi and the Iowa Hawkeyes in the rubbermatch of a game from a year prior. Arizona's offense seems revitalized under new QB Nick Foles, but the Wildcats have yet to face a defense even in the same universe of ferocity as the one they'll see Saturday evening. Adrian Clayborn and company will seek to maximize on their highest profile out of conference game and look to build momentum going into Big Ten conference play. While Arizona may be primed to keep things close, the better team prevails as the Hawkeyes win it 20-17.