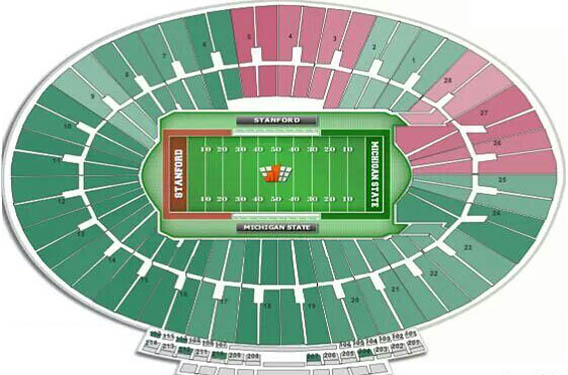 According to Scott Westerman, who holds the cult-like title of Head Servant for the Michigan State University Alumni Association, this will be the distribution of fans at the Rose Bowl. That's a lot of green.
Officials: there will be over 100,000 #Spartans in SoCal by #RoseBowl game time. Who says #MSU doesn't travel? #MSURoses

— Scott Westerman (@MSUScottW) December 29, 2013
Michigan State last played in the Rose Bowl in 1988, while Stanford, a team that struggles to sell tickets for big home games, is back in Pasadena for the second year in a row.