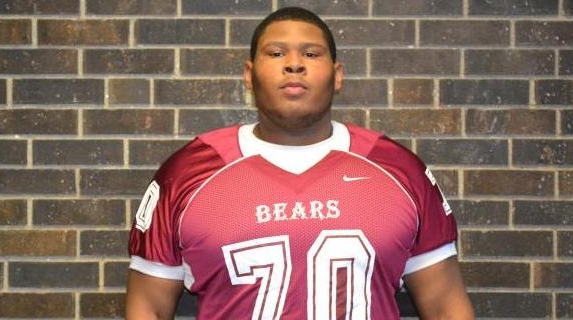 Last July was a turbulent time inside the Ohio State football program. One of the issues was true freshman offensive lineman Tim Gardner's arrest for obstruction of police business. Gardner was dismissed from the Buckeyes for his actions and spent the 2013 season at Milford Academy in New Berlin, N.Y.
This week, Gardner committed to Indiana. He's a graduate of Lawrence Central High School in Indianapolis. He will enroll at IU in January and take part in spring drills.
"I just decided to stay for the home state," said Gardner, who committed to IU on Thursday.

Gardner said he chose IU over Ohio State, Arkansas, Louisville and University of Miami (Fla.).