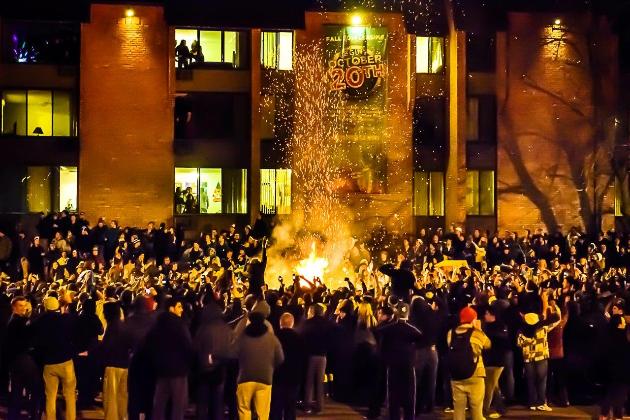 From The Stanford Daily:
The sellout came as little surprise after a tremendous season for Stanford. On the back of tremendous expectations for the preseason top-five Cardinal, 2013 marked the first year in school history in which Stanford sold out its complete allotment of home games.

Yet there is concern that Michigan State fans may have played some part in the limited ticket availability for the Rose Bowl. Some Spartans fans revealed that they had paid Stanford's season ticket deposit for access to guaranteed tickets in Stanford's allotment. Because of this, a smaller allotment of Stanford's tickets would have been available when the general sale later opened.

Loophole aside, the overall high interest in tickets from Stanford's opponent also contributed to the lightning-quick sale. Last year, special circumstances had allowed Stanford to slightly exceed its usual allotment due to the fact that Wisconsin was playing in its third straight Rose Bowl and, thus, experienced lower-than-average demand. This year, with Michigan State playing in its first-ever BCS bowl, ticket allotments for Stanford were much more stringent.
TIL: Michigan State fans have some hustlers in their fanbase. Hopefully they do the damn thing in the Rose Bowl, for the Big Ten's sake, anyway.