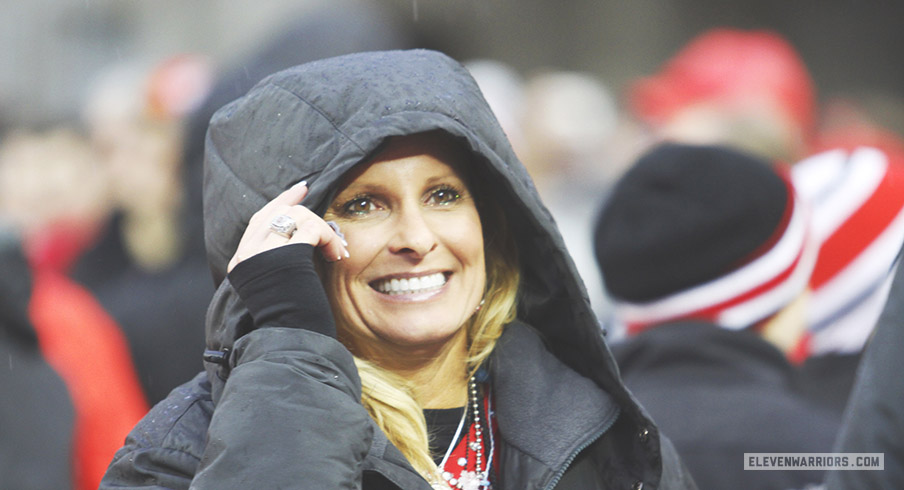 The First Lady of Ohio State Football is putting Twitter on pause for a bit.
Shelley Meyer, a prolific tweeter and outgoing personality on the social media platform, said she was "going silent to reflect on what's really important at this time" in a series of tweets.
This comes days after Ohio State suffered a 31-16 home loss to Oklahoma and Twitter, Facebook and other channels have seen fans expressing their frustration in sometimes irrational ways.
1/1-This- sent to me by very special friend-a coach's wife, reminds me why I need to TRY be like Jesus, even THIS week- "stix and stones"... pic.twitter.com/3bfMMcSOg0

— Shelley Meyer (@spinnershells) September 12, 2017
2/2-I'm out, twitter-Going silent to reflect on what's really important at this time of tragedy in our own nation w haters & Irma/Harvey...

— Shelley Meyer (@spinnershells) September 12, 2017
3/3-LOVEmy very loving, giving, supportive followers who share my perspective on life. thank u. See you all when the haters go away.

— Shelley Meyer (@spinnershells) September 12, 2017