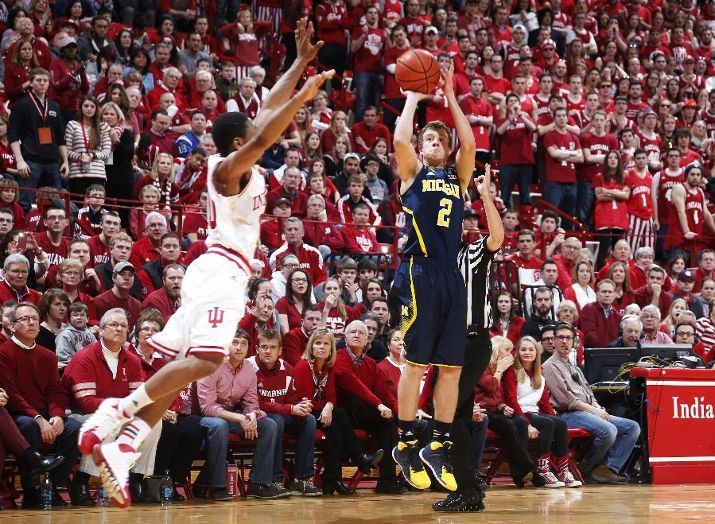 Indiana handed Michigan its first Big Ten loss this season, beating the Wolverines 63-52 in Assembly Hall on Sunday afternoon.
The story of the game was Yogi Ferrell, who was unconscious through most of the game. Ferrell played all but three minutes for Tom Crean's Hoosiers and missed only two shots from the field. He had a game-high 27 points on 8-10 shooting. He was 7-8 from behind the arc. Michigan had no answer for him.
Michigan was bound to have a cold shooting night eventually. It happened today. Afflicted by the same shooting disease plaguing most of the conference (and Ohio State, especially), the Wolverines were 40% from the field and shot only 3-21 from behind the arc.
Michigan was still down just one or two possessions this game, though Yogi Ferrell and shrinking time late in the game proved too much of a problem for Beilein's group to overcome.
Ohio State is 4-5 in the Big Ten, so the Michigan loss does not mean much for Ohio State's Big Ten hopes, pending a total meltdown from everyone else. It does mean Michigan and Michigan State are now tied atop the standings. Iowa is two games behind both.