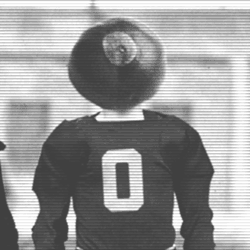 zurdo248
---
Libertyville, IL (via Caracas, Venezuela)
MEMBER SINCE January 16, 2015
Recent Activity
Nobody will play. Either fall or bust
Borland drafted? I want some of what you are having. He is a college player who will have wonderful stories for his grandchildren. However, he will be working 9 to 5 after this season
Seems like he's letting himself be dragged into Harbaugh's BS. That's actually not a good thing when you already have the decided upper hand.
Yep. Kind of like Wentz?
Click bait. Zero chance of that happening
I don't know how people think spring season is an option. 0% chance
Get outta here. It won't happen. 2021 is the next time we will see football.
See you all in the fall of 2021. Too bad we only got one season of Fields. Stay safe. 2020 you can suck it.
What?
I don't think so. NFL will force the hand of college stars and they will skip the season as they should
How's the view from up there?
Sure, doctor.
Winner of the a-hole award ding ding ding
Ironic handle for a take like this one
Because they are not considered "stud" RBs. They are good but not necessarily at the JK or Zeke level and the expectation is to have a top notch RB always.
Jallow hasn't played due to injury
You are correct. They don't leave the room for the same conference. That would be insane
Maybe it has to do more with the titans and announcing Coombs than with Clemson. Maybe they expected the titans to lose, announce Coombs and get other commitments
I blame Thad
What is a porous offense?
Urban is not the coach anymore. Day can fire CD if he wants to
"Looks like a lot of people are going to lose some money." Yep, 50%
The other point of view is to strike when the iron is hot. There are no guarantees in life and the Buckeyes are losing a LOT of talent on D. Obviously, there is a lot of talent waiting as usual but I don't think there is another Chase Young waiting
Huh?
They wouldn't pull him up by 21 unless there are 3 min left in the 4th