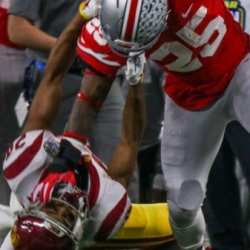 Zimmy07
---
MEMBER SINCE November 26, 2013
Favorites
COLLEGE FOOTBALL PLAYER: Mike Weber / JK Dobbins
COLLEGE BASKETBALL PLAYER: Kaleb Wesson
NFL TEAM: Houston Texans
NBA TEAM: Rockets
MLB TEAM: Astros
SOCCER TEAM: Dynamo
Recent Activity
Josephine
you should have seen
My fingers cat do that one now
Swim the mile across the water
pray for Son & not for daughter
Bad stuff.
bad stuff about Napoleon
that I wrote while sitting on the steps of a grave on my way walking home during the early '90's crushing resession
I have yet to get the update
You're the one who makes....
MAKE!
Audubon Park.
- I actually hate this
- Ok
here's my riff
I was mediocre - I tried really hard.
i did original drums well - I really, really SUCK At bringing beats.
fucking Cal Berkeley guy thought I was great
I hated learning other people's stuff -
i'll do my own voice & music, thank you.
ever heard of me?
Their lullaby was sometimes my picking blues
I used to be able to do that,
easy.
i feel embarrassed trying to show my own kids how bad you can be by running it down the neck - I miss half the notes now.
I told him 3rds / 5th's should be awesome / heavy on a Bass
But it was 2/3 chords - double string bass - like I had always imagined, but could never do exactly right.
That was the twin who doesn't record his stuff. The other one does
He's too young to play like that.
I had never even heard of that incident. I just watched a video of the ending. At the end it said OSU needed a police escort to leave the floor. That was insane.
What happens when a player you can't stand (Bill Romanowski / Roger Clemens, Andy Petit) ends up playing for the team you like. I couldn't get over not liking Romanowski but I managed to do it with Clemens & Petit a lot faster than I expected.
I think Charles Barkley was another guy like that. I actually love Barkley now - he's funny.
If Karl Malone & John Stockton & that flopping dork AK 47 would have started playing for a team I liked would I still dislike them? I wonder the same about Dirk Novitski. I think I've softened on Dirk since someone told me he was a great guy off the court.
I was watching that game & stood up from the couch & cheered him on - even during replays.
Cortland Finnegan. I disliked Deon Sanders, but I'm willing to say that I hated Finnegan. And maybe All of the Golden State Warriors - especially the guy who kicks people & played for Sparty.
From Texas. Don't go to Sparty, please.
Ignoring local coaches seems like the exact opposite of what you would want to do if you're trying to have a solid program. WTF?
I recommend going to a Rangers game just to watch the crowd when they play "Deep in the Heart of Texas".
I've only been to a Ranger's game once & I was preoccupied so I didn't notice this. If it's anything like it is at the Astros games, the Entire crowd knows the lyrics, sings it, & does the clapping parts.
My mind wondered in awe about it for the next several innings. 'Is this some sort of requirement in order to pass 3rd grade or something?' 'How is it that it seems SO many people are all really into doing this?'
All 3 of my kids know the song. I don't know if any other state has anything quite like it.
Doris Day, Tim Conway, I wonder who the 3rd will be.