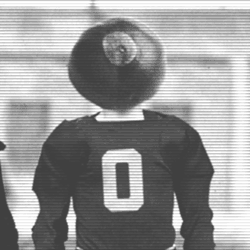 Zemb
---
MEMBER SINCE November 12, 2017
Recent Activity
The reason (as far as the offense is concerned) : Haskins.
Some interesting stats (english is not my first language so if you are into good ltteature and don't like maths, skip this post :)).
25% chance of winning, UNC by 7 according to kenpom... Would not have excepted that prédiction at the start of the season. At the start of the season i would have said UNC by 15. Now i would not be as optimistic as kenpom and i would say UNC by 10.
The good news is i think we have improved our defense and that was the aboslute key in 2 of our 3 defeats.
Here are the advanced numbers i found to be interesting :
Defensive efficiency 96.4 (number 44 in the nation). The lower the number, the better.
Against Clemson 119, against the Zags 126.5.
Opponent eFG% (to make it simple, it's a different kind of shooting percentage that takes into account the number of points you score with every shot. Someone hitting 6/10 2 points shots will have the same eFG% as someone hitting 4/10 3 points shots because both scored 12 points with 10 shots) : 48.6% (number 99 in the nation).
Against Clemson 65.4%, against the Zags 69.8%.
I'm not posting Butler's numbers because i honestly think this defeat can not be explained by statistical measures. As far as i'm concerned it was a mental breakdown (coach and players).
The only other interesting difference i found is TO% (number of T0 per 100 possessions) and offensive eFG%. In our defeats, we were both shooting badly and losing the ball carelessly (key word being "both"). The Zags had 6 steals for 15 TO and Clemson had 5 steals for 14 TO. That's a lot of unforced TO.
To say it differently, if CJ is not giving the ball to the opposite team, we may be fine.
Really like the shot selection.
BTW we were favored by 26 according to kenpom. Really liked the defense. The rebounding was not great but like IP said, lot of threes bring lot of long rebounds.
Love the "The wait is finally over! Click the link below to find out where im going [] [] with the link starting with : "ohiostate.xxx.com"...
Great win. Wisconsin was ranked 32 in Kenpom rankings, our second best opponent this season. This team previous losses were to : UCLA (by 2), Baylor (by 5), Xavier (by 10) and Virginia (by 12). All this teams will probably end up dancing (or being very close to it) and they are better than Butler.

Agree 100%. Him playing some minutes off the ball is a pretty nice idea by Holtmann.
According to both Ken Pomeroy and Vegas they were indeed favored over us. This is the second best team we have faced this year and we lost a game we should have easily won. It's not as bad as it sounds like.
Could not agree more. We have some fair weather fan on this board (probably the same that went from "we are so bad it's almost a crime" during the first 3 quarters of the PSU game to "we can beat anyone, JT for Heisman !" at the end of the fourth), nice to see someone (to be honest it seems to be the majority of this board) who can take a look at the whole picture.
Yes, Thad left the program in a very bad shape and yes he should have been fired earlier (this really pain me to write that).
I don't know if some of you play some poker (holdthem) but we were basically starting the Zags game with a 7-4 offsuited while Few had A-J suited. You are not going to win many hands in this configuration.
Without Poter, basically without KBD (the only thing that really concern me) and with CJ starting great than playing horrendously (man some of his decision making against the zone left me puzzled) we had no chance. We have no margin of error and i'm not sure we have someone who can get us out of a slump by himself (they had Perkins, we had KBD basically). We need everyone at 100% if we want to beat a very good team.
We shot way too many 3 (and some were contested) for a team as bad as we are at 3 pts shots. K.Wesson should have had way more touches.
I'm really confident Hltmann will be able to turn this around, it's going to take time but the team has already shown improvement. We will have up and down but, at least, we did not lose by 31 :).
BTW i don't know who though having Dakich calling the game was a good idea but it was a like CJ's game... it started nicely (the proud dad calling his son game) and ended up abruptly (calling one of his son teammate, KBD, lazy on national TV).
Criminal play by CJ and KBD... We don't deserve to be down 13 but that's basketball. Stupid TO and bad shots selection killing us. Let's try to erase that and we can get back in the second half. Really like the team but against really good competition we need everyone at 100%.
2 things to keep in mind :
a) This is the best team we have battled yet (not a good team but the best of the bunch).
b) Vegas spread was 11,5 so we more than covered. Pomeroy spread was 8 wich we also covered easily. Those are two "non biased" indicators. We started at number 78 in KP and are now after 4 games at 67... Don't get me wrong, this does not mean we will go undefeated or make the big dance but we are way better than excepted. KP give us a 26% chance of winning against the Zags (spread being +7). I'm pretty sure i would have had a way lower percengage had i had been asked before the season.
I totally agree with you. My point was more KBD is really good than they are really bad. As far as "non biased" indicator are concerned, Vegas had us at -11,5 and Pomeroy at -8 wich say a lot about our first half.
I'm really sorry to say what i'm going to say but we should not take this game into account while judging the team. KBD has obviously hit the good old up up down X up O down down up (aka "cheat mode" code) ! :).
And now Dakich with a circus shot... the end of the word is near !
Kaleb learned a Wesson :).
One game suspension, was late for a practice and for a game.
- There is a team with Jallow and a team with Kam. I hope Kam get his shooting back because i'm not sure he can help if he is not shooting well.
- KBD is focused and healthy.
- CJ is our most important (not best) player. I really liked that he was able to contribute (4 reb, 9 ast and only 2 To) while having an horrendus shooting night.
- When your best bench player is Dakich, you are in trouble.
BTW, last year team may have lost that one.
There is a team with Jallow and a team with Kam...
According to Jeff Rapp, Kaleb was late to a practice and a game. Suspension logical, don't deserve more than one.