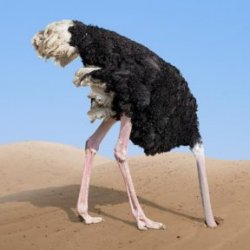 zeketolliver
---
Columbus, OH (via Laurelville, OH)
MEMBER SINCE November 14, 2018
I consider myself to be a rational Buckeye fan.
Favorites
COLLEGE FOOTBALL PLAYER: N/A
NFL TEAM: Cleveland Browns
NHL TEAM: Columbus Blue Jackets
NBA TEAM: N/A
MLB TEAM: Atlanta Braves
SOCCER TEAM: Columbus Crew
Recent Activity
It looks like it could be an air biscuit. JC Chalk caught 13 passes for 60 yards this season. Last year Galloway caught 5 passes for 52 yds and a TD. So...it would be like having Jake Hausman out for a year and getting him back as a complement to Ruckert.
Ruh row? https://rubbingtherock.com/2019/12/13/clemson-football-braden-galloway-x-factor-cfb-playoff/
My biggest worry is a combination of tOSU's pass blocking, and Justin Field's knee. I know the cupboard behind him is pretty much bare, but I'm concerned for the kid's future. I'd hate to see him go the way of RGIII before he reaches the NFL. I'm not confident that the Buckeye's O-line is capable of pass blocking Clemson's front 7, let alone dealing with the blitz packages they'll likely face.

I think my biggest confidence is Clemson taking Ohio State lightly. I'm certain Clemson has moxie and will punch back, but I do think there is a pretty good chance the Clemson players are not ready for the Buckeyes. Chase Young will kinda be the proverbial canary. IFF Clemson runs right at Chase and puts him man-up in pass pro with 5-step drops, Clemson could be in for a rude awakening. Conversely, if Clemson goes man-up on Chase and their OL neutralizes Chase, the Bucks will be in for a long night.
Why do we completely ignore the scholarship worth six figures over 4 to 5 years? That is NOT nothing. Millions of students start out their working careers with massive student load debt, and we act like college football players are getting completely screwed over. Their athletics gifts earn them a greatly discounted college education AND 3 to 5 years at one of the best NFL training camps in the country. I don't have a problem with allowing them to profit off their likeness, but that does not mean we should ignore the real world value of their education.
Clemson is a program built on recruiting the guys they want and developing them. Clemson has won 2 national titles, and beaten Ohio State and Alabama twice with 'inferior' rosters.

I'm not a fan of Dabo, but he has built his program on recruiting rankings similar to most of Jim Tressel's classes. Their classes have been "worse" than Ohio State and Alabama's on a regular basis.

Clemson 247 Composite Recruiting Rankings
2019 - 10
2018 - 7
2017 - 16
2016 - 11
2015 - 9


Point being...recruiting helps win championships. but development and scheme are as important, if not more important.
Hello Mr. Perry,
It's too bad Wisconsin, Penn State, and Michigan will not play before Ohio State's first round game. That said, what is your pick (as of now) for:
Wisconsin vs Oregon -2.5
Penn State vs Memphis -7
Michigan vs Alabama +7
You mean, I can only have one of those? You're such a tease.
What does this mean for the Ohio State wrestling program? I'm pretty green where college wrestling is concerned--beyond knowing Ohio State, under coach Ryan, has inserted itself into the conversation with the best in the nation.
Did Snyder fall-out with Ohio State? What is the connection between Snyder and this kid, other than both of them ending up at the Penn State facility?
Hells yeah!
Fun fact...as I continue my "research," Wisconsin's opponents (including Ohio State) are 82-62, as well....
1st...I agree with the expletive 100%

2nd... Is it possible this came to light as Ohio State prepared for a CY Heisman campaign? Is it possible, the university did an intense self audit for the express purpose of catching issues like these and dealing with them before they could derail a stretch title run?

IFF this is the worst information they uncovered and they can get it dealt with before the Penn St game, then I grant serious kudos for tOSU and its compliance department for nipping this in the bud.
Of course....I'm assuming the best of intentions and the best of scenarios in my proposals, here.
There are far more nefarious possibilities, but my snowflake soul can't handle those...
So....I preordered (VIP), but didn't get a shirt....
Insane
Chris 'Beanie' Wells is my favorite RB of the last 15 years. I agree on how fun he was to watch, especially with his 'stiff-arm of death.'
Freakin' A, Nick!!!!
https://youtu.be/XlTfk1Si1o8 Linkin Park - "Points of Authority"
Penn State seems better than expected this year, and I've never like playing them 1 week before traveling to Ann Harbor.
Mr, Perry,
What is your take on Penn St? Strengths? Weaknesses? What does how they've played against their schedule tell us?
Fickell has a hella defense going down there. I was impressed by how well they played against UCF. Buuuut, UCF seems to be a bit down this year, and the Cincy offense is pretty I'm terrible. Truthfully, I feel like Cincy is probably on par with Sparty at the moment.
Agreed. I am very interesting to see how Day and his staff approach this game.

I think Day will adjust and take what the defense gives him.

IFF this is ho-hum with regards to the Ohio State rush offense, it could get interesting down the stretch.