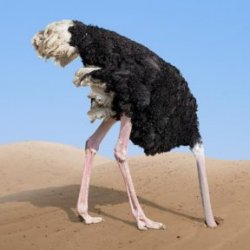 zeketolliver
---
Columbus, OH (via Laurelville, OH)
MEMBER SINCE November 14, 2018
I consider myself to be a rational Buckeye fan.
Favorites
COLLEGE FOOTBALL PLAYER: N/A
NFL TEAM: Cleveland Browns
NHL TEAM: Columbus Blue Jackets
NBA TEAM: N/A
MLB TEAM: Atlanta Braves
SOCCER TEAM: Columbus Crew
Recent Activity
I'm not sure having a roster loaded with athletes who generally run circles around the opposition is the same as toughness.

I don't think of toughness, outside of a few players, when I think of most of the defense the last few years.

I'm anxious to see if Day's staff can bring toughness BACK to that side of the ball....or the back-7, at least.
It's too bad there are so many unproven younguns in there, but I can't help but get excited for this season when I read down that list of names.
Well, there is always the hope that he changes his behavior as a result of this consequence.
Sadly...the victim is much less likely to turn her experience into a positive. :-/
FREAKIN' A!!!!
This plus KW coming back has me more excited for college basketball season than I have been for a long time!!!!
He gone.
Eddie Murphy, without a doubt.
This makes me sad. :-(
First some perspective on how we, culturally see star wars, I highly recommend FilmJoy's series on the subject... https://www.youtube.com/playlist?list=PLqX-qoWKRsGrnDEkrL3DHH8wcFHGenURI
Huge get (literally and figuratively). IF Kaleb comes back and Diallois able to continue waxing glass and block shots against B1G opponents 10 minutes per game, then 2019-20 could get exciting
So....who are your picks for the Bam-Washington SMVP award?
I think Ohio State's roster, WITHOUT Kaleb leaving (I doubt he does leave), pretty much requires the recruitment of a Center who can contribute minutes immediately, vice bringing in a guy to red shirt, or a transfer who would have to sit out a year.
This is a 'what have you done for me lately' business, and I don't think Holtmann can afford a second step backwards in his 3rd year.

He is bringing in a great deal of talent this coming year, but there is an existing hole at the 5, even if Kaleb comes back next season.
I'm not so sure adding a grad transfer will be an option. Who would want to transfer in and be a back-up as a senior? It seems they're more likely to find a walk-on to back-up Wesson than they are to get a grad transfer.
It seems like young centers/big men are the only real option with this roster.
Deep, is definitely the word that comes to mind when reading the article. I am not sure of the overall quality depth, especially with only 1 true center, but it seems like this team should be in the top 1/3 of the B1G next season.
So....did he commit anywhere? I could find no news...
Good luck, Tate. Best of luck if you ever face scUM.
Lol. I love haskins, but if you only show Bauserman's Akron film, one might think him on par with Troy Smith.
He makes some good points. He did not seem to as analyze Murray, with an eye for flaws, like he did Haskins. Everybody has their opinions. I do wonder if Haskins having 3 WR who seem surefire draft picks having some folks thinking Haskins is overrated due to the WR talent he obviously had around him.
Penn St IS a rival.
I think Meyer was trying to find the next Percy Harvin, maybe obsessed is the better phrase. Much like he became obsessed with the deep ball after the miracle of the Cardale post season in 2014.
I don't watch must NFL, and didn't watch the Chiefs at all, but what you're describing sounds like an old inside FB toss.