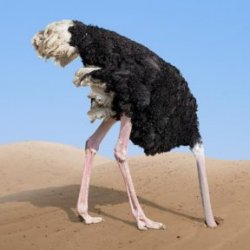 zeketolliver
---
Columbus, OH (via Laurelville, OH)
MEMBER SINCE November 14, 2018
I consider myself to be a rational Buckeye fan.
Favorites
COLLEGE FOOTBALL PLAYER: N/A
NFL TEAM: Cleveland Browns
NHL TEAM: Columbus Blue Jackets
NBA TEAM: N/A
MLB TEAM: Atlanta Braves
SOCCER TEAM: Columbus Crew
Recent Activity
You mean, I can only have one of those? You're such a tease.
What does this mean for the Ohio State wrestling program? I'm pretty green where college wrestling is concerned--beyond knowing Ohio State, under coach Ryan, has inserted itself into the conversation with the best in the nation.
Did Snyder fall-out with Ohio State? What is the connection between Snyder and this kid, other than both of them ending up at the Penn State facility?
Hells yeah!
Fun fact...as I continue my "research," Wisconsin's opponents (including Ohio State) are 82-62, as well....
1st...I agree with the expletive 100%

2nd... Is it possible this came to light as Ohio State prepared for a CY Heisman campaign? Is it possible, the university did an intense self audit for the express purpose of catching issues like these and dealing with them before they could derail a stretch title run?

IFF this is the worst information they uncovered and they can get it dealt with before the Penn St game, then I grant serious kudos for tOSU and its compliance department for nipping this in the bud.
Of course....I'm assuming the best of intentions and the best of scenarios in my proposals, here.
There are far more nefarious possibilities, but my snowflake soul can't handle those...
So....I preordered (VIP), but didn't get a shirt....
Insane
Chris 'Beanie' Wells is my favorite RB of the last 15 years. I agree on how fun he was to watch, especially with his 'stiff-arm of death.'
Freakin' A, Nick!!!!
https://youtu.be/XlTfk1Si1o8 Linkin Park - "Points of Authority"
Penn State seems better than expected this year, and I've never like playing them 1 week before traveling to Ann Harbor.
Mr, Perry,
What is your take on Penn St? Strengths? Weaknesses? What does how they've played against their schedule tell us?
Fickell has a hella defense going down there. I was impressed by how well they played against UCF. Buuuut, UCF seems to be a bit down this year, and the Cincy offense is pretty I'm terrible. Truthfully, I feel like Cincy is probably on par with Sparty at the moment.
Agreed. I am very interesting to see how Day and his staff approach this game.

I think Day will adjust and take what the defense gives him.

IFF this is ho-hum with regards to the Ohio State rush offense, it could get interesting down the stretch.
No, Urban had the unit loaded, but they didn't get coaching on a level with their talent until last season.

Think about it, the WR unit has had talent for years, but they struggled getting open against MAC schools. Hartline seems to have these guys playing to their potential.
Indeed...I had to pick my jaw up off the floor before I could shout O H !! after that play.

What impressed me was how he shot toward the end zone like a cannon, despite the fact that he was facing back towards the line of scrimmage when his feet touched the ground. Dude was square to the QB when he jumped up to catch the ball, and exploded towards the end zone as soon as his toes touched the ground... the last time I saw that combination of burst and top end speed was Ted Ginn, Jr.
So, the Bucks have broiled 4 over-matched opponents to the tune of 214-36. The defense is tenderizing the meat, the special teams are providing side dishes, and the offense is (mostly) cooking with gas--the dessert has to be Fichigan frying in its own grease.

So, my question is.. What proportion of the early season success is attributable to player quality, player development, opponent quality (lack thereof), scheme, and a general lack of film for opposing teams to study?

What do you think will happen when the tougher teams have 4 games worth of film to study scheme against?
Good Morning, Sir Perry.

If you were an opposing O coordinator, how would you attack the Buckeye's defense?

Also, do you think FAU has the best team speed of teams tOSU has faced thus far this season?

Do you think the Bucks will have a let down against Miami (O)?
There are a some bullet points we need to keep in mind, I think, in the name of keeping ourselves level-headed.
Please understand, these are meant as nit-picky criticisms and pointing out some realities worth mentioning. I am supremely pleased by the difference in the defense through 2 games.
1. Both FAU and Cincy left yards on the field with drops by their TE's and WR's.
a. I have been pleasantly surprised by how tight the coverage by our DB's has been, for the most part. Maybe that has contributed to the drops by the opposing offenses, or maybe the Bucks have merely benefited by some bumbling play on the part of our opponents.
2. Cincy left points on the board with the blocked FG, and our back-ups ripped the ball from Thomas at the last possible moment before he scored. So, in 'reverse take away this' fashion, we could call this one a 42-10 game.
a. Granted, I think I would have been just as happy with a 42-10 final, as with the 42-0 final, but you have to admit Ohio State had a few things go their way at crucial moments, in order to pull off the shut-out.
b. I haven't watched Wisky's games, but they've pitched two shutouts, so I'm not sure we want to go anointing this Buckeye squad as world beaters, just yet.
3. We have ZERO idea how good, or how bad FAU and Cincy will be this year. Both teams' last two seasons were pretty much Jekyll and Hyde. We have to wait another 5-7 weeks to find out what we saw in those games.
4. Um....that's honestly all I've got. on the whole I, like pretty much anybody who doesn't hate the Buckeyes, am pretty happy with the new tOSU football 'brand,' as it were. I am cautiously optimistic, but we still need to find out how this team will react with their backs against the wall. ~shrugz~

Love the show, fellas!!!!
You know.....I don't want to take anything away from Fields for hitting wide open receivers. How many times did we see Braxton, Barrett, and Haskins MISS wide open receivers? How many times did we see Barret's accuracy cause wide open receivers to have to fight for a pass? Granted, it was FAU, and we will learn far more this week, but I've seen too damn many points left on the field when other tOSU QB's missfired on passes to 'wide open' receivers. At the same time....Joe Bauserman looked all world and even scored a rushing TD against Akron in 2011....just saying... EDIT: I mean no disrespect to Barret, Haskins, and Braxton, but all 3 whiffed of wide open pass catchers in their time as starters, some times at critical points. Just about every QB misfires some of the time. My point is don't take points away for making layups.
I'm not sure having a roster loaded with athletes who generally run circles around the opposition is the same as toughness.

I don't think of toughness, outside of a few players, when I think of most of the defense the last few years.

I'm anxious to see if Day's staff can bring toughness BACK to that side of the ball....or the back-7, at least.