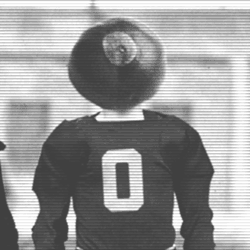 ZachAttack45
---
Florence, KY (via Florence, KY)
MEMBER SINCE January 06, 2015
Favorites
SPORTS MOMENT: 85 yards through the heart of the south.
COLLEGE FOOTBALL PLAYER: The Big Kat
COLLEGE BASKETBALL PLAYER: Kenyon Martin
NFL TEAM: Bengals
NHL TEAM: What's that?
NBA TEAM: What's that?
MLB TEAM: Reds
SOCCER TEAM: What's that?
Recent Activity
I miss the sad Georgia fan mentions :(
In CFB you can have more than one player with the same number, they just can't be on the field at the same time. Often done with offensive vs. defensive players. See: Jonathon Cooper and Tate Martell.
Johnnie, Mack and Parris all came out and have said something. More BS from McDouchey.
Did he just say "I have mounds of evidence that show Urban knew", followed up by "I have no direct evidence that Urban knew"....does this dude know what the word evidence means?
So, she said she has no proof/idea/evidence that Urban actually found this out from Shelley?
I admittedly stopped watching the Iowa game after the first quarter - I could just sense what was about to happen.
Also, I am often embarrassed by fellow Ohio State fans on twitter - I hate that we get lumped in with UK basketball fans, gross.
I was deciding between a 4 Runner and a Highlander a few months ago. Everything I read about the Highlander said it was a MAV (Minivan Avoidance Vehicle), essentially a minivan for those that don't 'technically' want a minivan. In the end I decided on the 4 Runner and couldn't be happier.
Best of luck, Joe. Once a Buckeye always a Buckeye.
Guess it's time to board the Dwayne Train!
As a lifelong Bengals fan (sigh) it is refreshing to finally see the team realize Ohio State might have some decent football players.
I'm not crying, you're crying.
And I just saw that you said the same thing, haha.
In retrospect shouldn't it be titled "Nothing"?
Awesome to see that. I expect big things from the D-Train.
Love the long look at D-line drills.
X beat Cincy pretty easily earlier in the year - granted they barely missed a shot all game.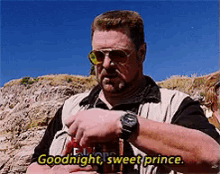 :( :( :(
I believe you are correct. I guess Baldwin isn't pictured.
That's what I was trying to figure out but that doesn't look like his 247 pic at all haha.
Who is the super tall guy, third from left?
Did you see how fast he recognizes a screen (:41 secs in video), it's a thing of beautyyyyy.