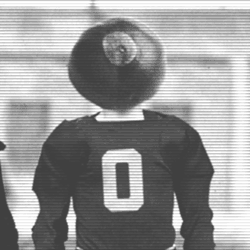 Z-List
---
MEMBER SINCE August 12, 2018
Recent Activity
OSU 35 - PSU 17
another snoozer
yawn
a personal loan for living expenses that include airfare for his folks doesn't add up
still something missing
I think he should be drug / PED tested on the spot and let's see how that plays out
haven't seen any details but timing is somewhat suspect
it is shocking how many fans say screw the rules dont say shit
and bitcoin and casino chips? dang
and - aren't Smith and Drake closely intertwined into the NCAA 'fabric'?
one of those fake azz compliance officers 'retired' recently
the rest are just a cover-up machine
Seventy million to seven
Several of the other posters have confirmed that the testing by schools is BOGUS and that most players know how to cheat the fake azz system .
OP - So you advocate cheating. And fraud. Got it. Are you in any way connected to dr john lombardo??
Schools are going to want a slice and it makes sense that Drake is leading the charge since his school is facing a half a billion dollar hit or more.
I agree, finally a game worth watching. They should have less games versus better teams
Post up at the bar at lindys
changing my previous prediction (32-20) on another thread to 23-17 OSU
and I wouldn't be surprised if it went the other way
when you're right you get to sleep on the couch
example: you and your vitriol towards the victims of the deceased OSU sports medicine doc
Most of the people who act like that did not attend the schools they are fans of
as if $200 million worth of action every year isn't enough
how would OSu benefit financially from legalized gambling on college football?
would they be bookies? or would they have windows inside and outside the stadium?
I think OSU looks the other way when its own athletic department employees are implicated in gambling on college sports including football which may or may not be banned by the NCaa
but they don't want the general public in on the action?
what??
no I'd like it to more closely resemble amateurism
and leave the semi pro stuff to the professional leagues
we have an athletic department controlling the university when it should be the other way around
rotten apple doesnt fall far from the rotten apple tree
a more ideal college football would be to end the student athlete charade and to force the NFL to fund and staff their own minor leagues
this semi pro bullshit is nothing but an avenue to make old men rich while enabling corruption at all levels
well let's think of it this way - if UC beat Ohio State would that and an undefeated season get them into the playoffs?
highly unlikely