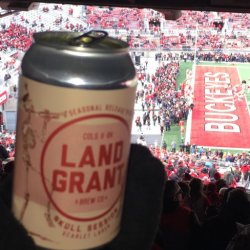 Yuman
---
Yuma Az (via Caldwell,OH)
MEMBER SINCE August 18, 2014
Recent Activity
Only been covering for 2 months. Give him time
I think that if Jay wasn't on the Coaching hot seat then Haskins would have been named the starter. The learning curve that Haskins needs isn't going to happen this year because Jay needs wins to secure his job. He can't afford to let Haskins have a developmental season. Aikman went 1-15 as rookie if I recall.
Both fox sports and ESPN will serving their Disney overlords anyway.
That term didn't originate in Egypt.
It's a direct reference to slavery.
You may want to rethink using that term.
People get more annoyed with fan bases of winning programs
Schiano was really good until last year after the UT debacle and the Urban Meyer suspension.
He needs to step his beard game up. I'm not digging it, looks like a pirate.
It's worth celebrating when anyone earns a degree!
Most of the other waivers were decided within weeks this one took months.
its Works like a blender if you remove all logic and common sense.
That seems funny now, but BYU had some damn good teams in the 80's.
Show me the rankings after signing day
I don't think Ginn makes it not near enough production. Lattimore should make it and possibly Ward.
Urban has press credentials? Have him show up at the next Harbaugh presser an have him ask Jim a question or 2.
https://www.usatoday.com/story/sports/college/columnist/dan-wolken/2019/06/26/ncaas-changes-transfer-guidelines-limit-immediate-eligibility/1569260001/
Fields is mobile so the zone read comes back eliminating some of the short throws and screens.
The ncaa changed the language in the transfer rule to make it more difficult to receive a waiver for immediate playing time.
What happened to Kelee Ringo?
I don't know you only gave me half the info. I would need to know how much hype the player was getting and how the player was viewed nationally to answer your question.