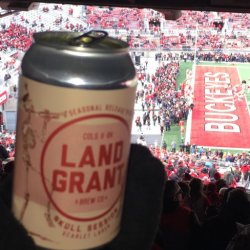 Yuman
---
Yuma Az (via Caldwell,OH)
MEMBER SINCE August 18, 2014
Recent Activity
This must be what it's like to be a Michigan football fan.
Amazing that the dysfunctional coaching staff in 2018 wasn't mentioned. The player may were not the problem in 18. Schiano didn't suddenly forget how to coach a defense.
I want Clemson to blow out LSU. Ohio State was the better team in the Semi Final but screwed it up. In my mind if Clemson beats LSU soundly it makes me feel better.
Oregon was a tough nosed football team this year. I have no idea who they have to replace for next season but that will for sure be a test.
I disagree with Olave loosing the game.
Dude would have been called for traveling in the NBA
Last years team would have given up 56 by halftime
#improvement
The delusion world of UM football. Same one that employs Jimmy.
Schiano was fired, I though his contract expired.
I was referring to the last minute flip not his talent
Fred Davis. Anyone remember that name?
Who else was gonna win it, he is the by far the most deserving.
This should get more attention it's a wonder accomplishment.
I don't believe that but as long as they are in top 4 who cares. If Clemson is really the scare you gotta play them at some point and it doesn't matter when you beat them.
To hell with it vote Clemson 1 and let Lsu and Buckeyes decided on the field. #2vs#3
Someone please check the obituaries in Indianapolis tomorrow because Josh Proctor might have murdered Jack Coan on that last play.
It didn't stop him from running his mouth.
Great receiving day. Bad punt fielding day
No stud DE's in 2020 class??
The only end I care about is a Natty.