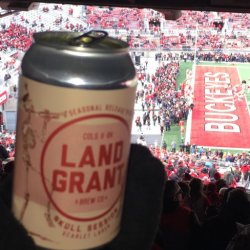 Yuman
---
Yuma Az (via Caldwell,OH)
MEMBER SINCE August 18, 2014
Recent Activity
I think Chase Young made those DB's fromlast year a ton in money.
Yeah Hippa violations should be celebrated on a message board!
SMH!!
I hope not. Najee Harris might have a big game if they do that.
Their center is out with a knee injury.
How old is she? Are we talking dumb kid (under 30)? Sorry to the under 30 crowd (not really)
Do you mean Joey Freshwater?
191 rushing + 61 receiving=??
I think he will be a drafted NFL player, at his age and injury history he should pursue that now!
the Farrell TD was my favorite of the score of the game!
And Banks is making some, he has quietly put together a very nice season.
Chris Carter wants a word!
Friday could be in the 7 day window after the initial 10.
Thank you Trey Sermon! #preach
I've had Covid with mild symptoms , would not have wanted to play football. I just think it's kinda silly to complain about Clemson not testing like it's some kind of great advantage. By the way most people do have symptoms.
Is there an advantage to playing with undiagnosed covid?
Matthew McConaghey
Brett McMurphy
Irish guys are trending.
What? Not even close to the same. Clemson and Osu have played a total of 4 times with a 1 year carry over. I'm gonna go out in a limb here and say that the 2014 and 1978 has zero carry over to this one. I haven't looked but I'm guessing that there are less than 10 players on each squad that were the roster for the 16 game. Since the 31-0 game OSU has changed its head coach and most of the assistants.
In the one game that might actually have an effect on the current team, OSU outplayed Clemson and believe they should have won it. That is not how a Bitch plays.
38/55 is 69% completion percentage. just the picks, he can start in the NFL.
To be more fair, no one has any idea how good or bad Washington or Southern Miss will be 4 years! Every PAC12 school has the potential to be bad year to year.
Gardner, Harris, Babb all have at least 2 years in the system.
Maybe some of extra Defensive backs can play WR!
Clearly a PAC12 or UCLA influence here.
Connect the missing piece, obviously a UCLA/PAC12 deal