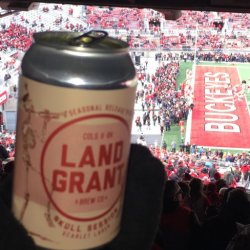 Yuman
---
Yuma Az (via Caldwell,OH)
MEMBER SINCE August 18, 2014
Recent Activity
Wade's int in the first half was pretty good
Pace is the most dominating player I've ever seen anywhere, Young is approaching that. Didn't mean to get folks fired up.
Glad he's back, 2 games still feels harsh.
How many 3 and outs have OSU forced compared to Maryland? I haven't looked but I bet Keandre has played more snaps than Pete.
Krenzel was on the cover multiple times during the 2002 season.
I think Jesse Palmer was the one who said best win is Cincinnati, maybe he believes that.
It really is a small sample size. Nothing to get worked up about.
I'm not sure Cincinnati isn't better than Wisconsin. Also the Indiana won looks better each week, I thought IU would Be in top 25.
Because they need an education so they have a career when the wrestling is over. They don't make millions like other pro athletes.
The California bill was labeled pay for play, causing confusion.

the bigger schools already get the top players, not many 5 stars on Cincinnati's roster.
I hate to bring this up but ladies have a bigger opportunity to sell name image and likeness than the guys do.
There are always unintended results to things. The first one I think of is people doing dumb stuff not to be famous but to be infamous. The Soccer player from New Mexico several years comes to mind, when she beat the hell out of her opponents. I'm generally in favor of them being able to profit from their own likeness there are just many unknowns at this point.
Jim Harbaugh and any of many antics.
Any political debate
SEC chants at bowl games
Jeffery and Chase should start looking for a shovel.
That's always a possibility at any level of football.
I still got my Ohio Glory gear.
They called it intentional grounding but I believe his knee was down before he threw it. No effect on the game but Bosa should have got credit for a sack there.
What did Seattle get back?
Only been covering for 2 months. Give him time