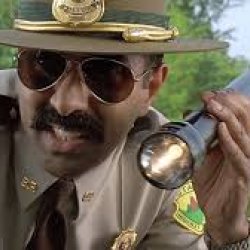 YugoBuck
---
MEMBER SINCE August 26, 2015
Recent Activity
44-3. We rush for 350 as a team.
Ryan Day's name was just mentioned on ESPN for the Redskins coaching vacancy.
That should make for an interesting bye week....
Sitting on the fence honestly.
For most teams, last night is a typical game in the sense of the 1st quarter feeling out process. Let's give Sparty some credit; they are quite sound defensively and give teams fits. I'm not surprised to see us come out a little conservative to see how they would defend us before making the small wrinkle adjustments.
But for this team, the game provided a different level of competition for at least the first 15 minutes. Sure, it isn't needing a game winning drive in the fourth quarter. But what it did provide is a test for all units that will prove to be helpful as we begin the second half of the season in two weeks against Northwestern.
Troy gives us the best chance to win games with both his arm and his legs. It's time that we quit giving Justin the praise of his high 5 star recruiting rating because it isn't panning out on the field at this time. If we commit to Troy, we can be electric in 2005.
Just my two cents. ;)
Contributed, yes. Explosive? Far from it.
He's the new Dontre Wilson.
If you're going to be undersized, you better either have absolute blazing speed, ala Tyreek Hill, or have immediate lateral quickness, ala Tavon Austin.
He has neither. Thus, he gets passed for Teague at RB, Hill at H, and Hill/Wilson at PR.
Leaving to make the trek to Columbus shortly for the game. I tried gifting you guys tickets in another thread, nobody bit, so now I am stuck going. Lol.
I am going to do my part in making the Shoe the loudest environment that Sparty will see this season. The team will feed off of my energy, and the Buckeyes roll.
52-12
As a "glass half full" kind of guy, I just appreciate that in the above scenario we have the opportunity to pick four, opposed to two in the BCS era.
It still isn't perfect, but it is better, no question.
Still have 2 tickets to the game this weekend for Sparty up for grabs.
6A, Row 17, Seats 16-17.
I'll take $400 for the pair. Email is rkernen52@gmail.com
I remember hearing Day say that his philosophy to win all games is:
- get two first downs on every possession.
- play elite defense
- win the special teams/turnover battle
Sure it doesn't look like Tressel on the field, but it's hard to argue otherwise from a philosophical standpoint.
I'm such a spoiled piece of crap when I'm throwing my hat after a Nebraska TD to make it 48-7.
They just said that Chase doesn't have a sack tonight, but I'm pretty sure he got one towards the end of the 2nd quarter????
Seriously....when was the last time you felt this confident about the total package from the Buckeyes???
1998?
Really fighting the urge of jumping on the "National Title or Bust" train....
Currently watching the Wiscy game. Have to work the high school football game at 4pm, I'll be home by 7pm, just in time to shower and hydrate with adult beverages.
What's the phrase about failing over and over by doing the same thing but expecting different results?
Eventually this team will come out flat, eventually this team will face adversity, eventually this team will have to dig down deep beyond the 1st quarter of play in a tight game. Right? RIGHT???
I'll go 34-20 Buckeyes. First tough road game, at night, against a very loud stadium. That alone can present issues. I'll say Nebraska keeps it at 14-13 at halftime, we explode in the 3rd quarter, and cruise and give up a late TD to not allow us to cover.
Cannot review the alleged face mask, even if it is obvious. It's the same as pass interference, which also cannot be reviewed and changed.
Hitting the road in conference last week, albeit against the Hoosiers, is a recipe for a slow start against an in-state MAC team today. Seems that we have shaken off the rust though.
I don't see it as much as a missed block as Fields needing to climb the pocket a bit more.
Way to answer and wake up!
The defense needs to feed off of this score and iron things out...
Funky start.
Lets see what the offense does when they aren't pinned at their 1 before burning the site down.
If you decide to split and go 2 and 2, I have a pair for sale.
I have two tickets together in 6A, Row 17, Seats 16&17 for the night game vs Sparty.
Email me at rkernen52@gmail.com. Price is $550 for both, much lower than anything in this section via Stubhub.
I've had Bloody Mary's before the first two games, which resulted in fast starts for the Buckeyes.
Thus, I'm making a quick run to the store to get some olives as this is the new YugoBuck tradition.
Crazy to think he started his career at safety, then moved to linebacker, then eventually to DE, where it looks like he will play for many years in the NFL.