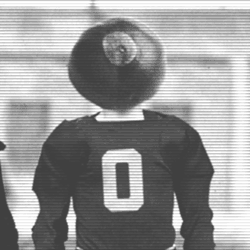 YtownBucks88
---
from Youngstown
MEMBER SINCE September 02, 2018
Just a guy from Youngstown who lives in Columbus..... #GoBucks #GoGuins
Favorites
SPORTS MOMENT: Too many to single one out
NFL TEAM: Dallas Cowboys
NHL TEAM: Blue Jackets
NBA TEAM: Whatever one Lebron decides to play on
SOCCER TEAM: #SavetheCrew
Recent Activity
I'm Pretty sure Ryan Day is the "QB Coach"
I took a shower that lasted the entirety of halftime lol, had to come out completely fresh
Am I the only one who's happy about them losing while simultaneously being pissed off about them losing? Takes away from the hype of next week and it's a good chance we get an even angrier badger team?
My 5 Things
1 Loved the zip I saw from Justin fields. Also didn't have any overthrown balls to wide open receivers. Thumbs up
2 Chris Olave might just be the second coming of santonio Holmes.. deceptive speed, smooth clean routes and catches with his hands.
3 Chase young is a Monster
4 Secondary was extremely aggressive when going to tackles... thumbs up
5 Since we can line up under center again I would love some I-formation jk Dobbins run plays.
Just stick this into my veins please
Let's not do the "Let's play hot potato" with rondale Moore play either
My head says Fields on a designed run... but my heart says CJ Saunders on a 10-20 yard reception
YOUTUBE TV FOR THE WIN!!!! It's great for when you wanna hook up a projector and have the game on in the backyard.
Popeyes!!!! Love the nice chunk of chicken that they give you!
these pic dont really show much of a difference tho lol
Is Mitchell hurt? Was hearing a lot about him early on and now recently nothing?
Some players become completely different when they get experience under their belt. The game slows down and all that talent is able to shine thru
Hopefully he can have a year like the last LB that we kinda wrote off (Curtis Grant) as we win the CFP
How about the number of perfect pockets and time that the O-Line has been producing?
why are they still running play action?
Nebraska gave this one away
Welp there's the sack... amazing he didn't fumble
Last couple passes Campbell has caught with his hands. Must be getting more confidence