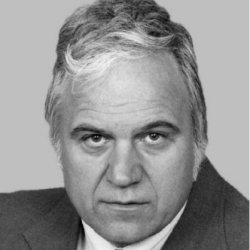 YTOWNBUCKI
North Columbus
MEMBER SINCE November 20, 2011
Just a man's man who loves a good bourbon, a smooth cigar and the hanging curveball.
Favorites
SPORTS MOMENT: When Al Bundy scored 4 TDs in one game for the Polk High football team.
COLLEGE FOOTBALL PLAYER: Eddie George
COLLEGE BASKETBALL PLAYER: Michael Redd
NFL TEAM: Pittsburgh Steelers
NHL TEAM: CBJ
NBA TEAM: Cleveland Cavaliers
MLB TEAM: Cleveland Indians
SOCCER TEAM: Crew SC
Recent Activity
Clemson is the only team the Buckeyes need to worry about.
Also, I hate sauerkraut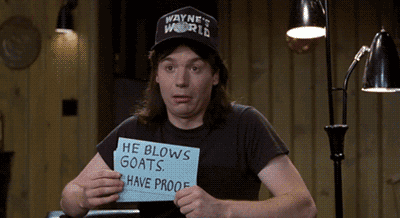 My championship team was a base cover 4 team and we made it work. USC used to play 3 deep. Other teams play man. It's a preference.
Best response ever, JP. All about preference. Crazy to think we preferred to get burnt last year!
No. Just no. Similarities? Maybe. But you can leave your cat in your house with some food and litter box for a couple days without worry. You can't leave a kid in the house for 5 minutes alone.
Two things for Kevin here:
Please never, ever link to a Brett McMurphy article again.
Having a pet does not make you a parent of any sort. Please never pretend to be.
The idea wasn't to accept marital advice from an internet forum. It was just to explore what everyone would consider their best advice.
Dude, Michigan gets MSU, ND and OSU all at home this year. So they went to Wisconsin and PSU. Big whoop. They're three biggest games this season are ALL at home.
Yeah I was gonna say, the YPC from Nerdwestern was pretty reasonable. They gave up a couple runs of about 10 yards early in the game but locked it down after that.
Yeah I've found that most arguments I've had thus far aren't because of actual discourse but because one of us didn't quite understand what the other was actually saying. Basically, shit gets lost in translation.
How much have you missed me?
One thing someone told me to do awhile back in a disagreement is to acknowledge what she says and then repeat "what I'm hearing you say is...". It really rids of confusion.
When we got married a prenup would've equated to us splitting 50 bucks.
I definitely don't miss the contractor v. GS riffs.
You could say many things, Chief. 'You're welcome' ain't one of 'em.
but something tells me you wouldn't be interested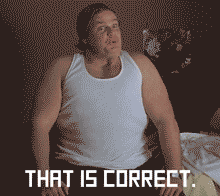 One word. Yet so much to absorb.
When a woman knows you have won the argument, they resort to bringing up old arguments until your confused and don't even know what your arguing about anymore, your just mad.
I'm not sure truer words have ever been spoken.
No preference. But I do believe IPAs are the 'pumpkin spice latte' for basic bros.
Tango's Tavern in Virginia Beach, VA. Easily one of the best damn Buckeye bars I've ever been to. They have $1 little beer shots after every TD. Bratwurst burgers are to fucking die for. Just a great atmosphere to watch an OSU game.
The men's room toilet also had a block 'M' painted inside the bowl.
If ND loses once they're fucked. No way are they getting in with a loss after what they did last year. The shitty part is that this basically happened to the Buckeyes. They put us in 2016, Clemson beat the snot out of us, and now we can't lose again.
Just for fun, I went back and rewatched the game against FAU
That's some....uh...dedication?
Brew, you're one of the few here who did what it asked. Provide total ALONG with passing and rushing numbers. Everyone else is smoked!
283 Total
196 Passing
87 Rushing
Your best bet is to Uber to the Schott in the early morning hours. Head to VC for a few beers then head in. Hit up some tailgates after and then Uber back to Dublin around 6.