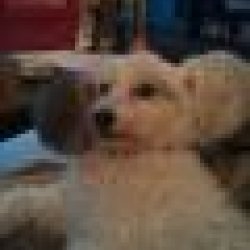 ysuosu1
---
Member since 07 June 2011 | Blog
Recent Activity
Not to be gross but this brady hoke thing is making me pee my pants!
I grew up in suburbs of Y town and wasn't very exposed to this. Then I went to YSU and met so many types of interesting people. Spending my College days there and loving football, you get to know these guys. Those who know how Tressel handled this, so amazing and it's heart wrenching. These kinds of things were so sad for us. Tressel was in the trenches with these kids and take it from someone who watched the aftermath of more than one football shooting incident at YSU, it's extremely scary!
Of course you're not! I had interactions with JT many times at YSU and have spent many seasons watching him at YSU/OSU. I think these coaches live in a gray area. I think they all do. I believe he got a little caught up when he withheld info. We still can't be sure he wasn't protecting those players with the Fed investigation. I'm being a true homer but we really don't know. So much gray area. In my heart I will always believe College football is better with him in it as I'm sure he has learned valuable lessons. We'll probably never know.
I read at least 1 article a day. This site really makes my day! Thank you to every contributor for your dedication. From: one of your female fans! :)
I went to ysu for 2 degrees and know many personally affiliated with Tressel from players to campus workers to alumni. I am just an acquaintance of his but I can truly say not one of those people that I have spoken to, believe he is without integrity. Unless Coach himself tells me otherwise I will go to the grave believing that there is much more to this than we will ever know. I can only go with my gut here which has been pretty accurate and that's how I feel. I hope tressel tells us in his next book in 10 or 15 years. I will try and read the ncaa hearing. I'm still not convinced that Tress didn't tell anyone. I've been watching him for 25 seasons and I'm still devastated. I hope I move on but honestly, having trouble with that.
Ok that's it...now you've got me with the dog thing... I am the 4th female, I think, on this site. I love this site so much...read at least once a day plus comments...AWSOME! Hopefully you see my amazing dog set as my pic!
I always felt a little funny commenting but maybe I will every once in awhile! Thank goodness I am in an office with the door closed because I laugh out loud a lot when I read info here!