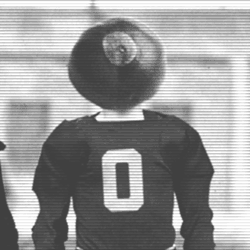 youra6
---
Boulder, Colorado
MEMBER SINCE October 14, 2013
Favorites
COLLEGE FOOTBALL PLAYER: Xbrax One
COLLEGE BASKETBALL PLAYER: Evan Turner
NBA TEAM: Lakers
Recent Activity
Coombs is the best FaceTime recruiter in all of CFB
Can we do a reset on 2020?
*giggles*
It's also good to know that money may not be a significant factor given he's made bank playing for the dolphins.
Football year round? Yes please
My first thought was they got paid?
Sunday was a day filled with joy - my first born son was born on 1/26/2020. While nothing can take the jubilation out of that day, I was simultaneously in grief over Kobe Bryant - a man I have never met nor spoke too.
Kobe was my only true idol growing up. He had so much more to offer this world. If there was one person who could fix any problem he wanted to, it was Kobe.
I've been asking myself a lot lately, "How do I want to be remembered?" When I finally die, I want to know that my existence on this Earth meant something, that I made a difference in the life of others, that I was a great husband and father. I swear on his grave that I'm going to carry out his legacy the best I can.
I'm going to miss you Kobe.
He is my favorite basketball player of all time.... im typing this out of a hospital room where we celebrated the birth of my first born. Unsure how to feel right now. So many mixed emotions...
Cardale Jones deserve an honorable mention at least.
Yep and his injury was a huge factor in his inability to run against Clemson. Total game changer.
Shock mats so you don't destroy your floors.
I stand corrected. Thank you.
Yep and unlike SEC teams who oversign without impunity, at least here at Ohio State we do so with a conscience. You won't ever see Day sign 30 players and then let players go in the off season.
That turf was a travesty. I know both teams played in the same conditions but it seemed like our players were slipping WAY more than Clemson players. Can't blame the equipment manager as who the hell knew the field would be such shit?
Breaking News: Urban rumored to be in the running for a PT nanny job for my first born.
He gave up his body in the Fiesta Bowl. Never will forget what he has done for this program.
We are Ohio State. We recruit better than almost every team in the country. We will be back. Faith my Buckeye brother.
The refs got the targeting call correct. The rule is stupid, the intent was not malicious, but the refs got that call correct based on how the rule was written. There was forceable contact to the head and neck area.
The ST roughing the kicker was ruled correctly.
The PI on KJ Hill in the EZ was missed.
The fumble reversal call was a complete joke. 3 to 4 steps with the football secured in a players hands IS a football move. That ESPN "expert" is a complete joke and so are the ones involved in the reversal.
No butt fondling this time, so that's an improvement I guess.
At least two posters here don't want to see the truth. Go ahead and bury this comment with your DV lol.
We sound like a bunch of TSUN and PSU fans.
Clemson is a wounded deer on borrowed time. We beat the shit out of them physically. Lawrence is a fucking trooper; he took a lot of hits, but he will sure be feeling it the next two weeks. Both of their starting LBs got banged up badly. Two of their WRs kept dropping like flies the entire game.
And how the fuck does Higgins come back? Wasn't he on Concussion protocol? How is one cured of a concussion midgame? Either way, he WAS not the same after he came back in.
Might be my selection bias kicking in, but I saw OSU players slip and fall at least a twice as often as Clemson players. That tells me our equipment manager probably didn't do a good job on selecting the cleats.
Olave should be the only player going after punts. The rest of ST needs to just block for the returner.
I can't believe Day let a reserve player with very little experience on the field in what was the worst ST play of the year. Brown has no idea how to block punts.
We lost the game really based on 1 iffy call from the refs (the fumble). The rest is on us. Think about all the wasted opportunities we had to bury Clemson. The defensive and ST penalties were all on us too. Stop with this nonsense.
The only thing we should be complaining about is our lack of execution, and maybe how shitty the field was. But again, both team had to play in a field that was probably managed by Northwestern so there really isn't an excuse there.