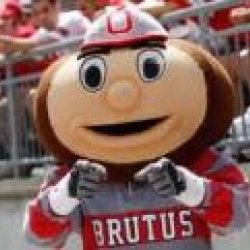 youngbuck95
---
Member since 27 October 2012 | Blog
Favorites
SPORTS MOMENT: 2014 Big Ten Championship Game
NFL TEAM: Detroit Lions
NHL TEAM: Detroit Red Wings
NBA TEAM: Detroit Pistons
MLB TEAM: Detroit Tigers
Recent Activity
I'm a member of BFA, so thanks for mentioning our cause DJ!
For anyone that wants to know more about us:
OSU Commits:
Nick Bosa - #5
Jonathon Cooper - #35
Austin Mack - #48
Demario McCall - #81
Michael Jordan - #142
Jake Hausmann - #147
Tyler Gerald - #158
Luke Farrell - #229
Wayne Davis - #261
Tuf Borland - #264
Antonio Williams -#277
Recruits of Former/Current OSU Interest (Top 100):
Rashan Gary - #1
Dexter Lawrence - #3
Mique Juarez - #8
Mecole Hardman Jr. - #16
Caleb Kelly - #17
Nigel Warrior - #20
Rashard Lawrence - #21
Demetris Robertson - #23
Kareem Walker - #28
Tommy Kraemer - #38
Carter Coughlin - #51
Nate Craig-Meyers (Listed just as Craig for some reason) - #52
Jarret Guarantano - #60
Binjimen Victor - #66
Trayvon Mullen - #72
Liam Eichenberg - #79
Antwuan Jackson - #85
Donnie Corley - #93
I believe will be in the best interest of both sides moving forward.
Choosing to optimistically read this to mean that we're feeling really good about our chances with our top remaining targets and that the staff is very confident in Williams' abilities.
Completely agree with his decision to leave the game before it made matters even worse. Head injuries are no joke. I had a few concussions while playing high school sports and now just a few years removed from that I already have experienced some effects from them (e.g. more frequent headaches, migraines, stuff like that).
One thing that strikes me as odd though is why during the season the nature of what his injury was wasn't fully disclosed. I might be wrong, but I can only remember Urban vaguely saying that he was "dealing with something" and can't recall anything official from the team saying he had a concussion.
I've seen Marshall playing pickup at the RPAC. He can definitely still bounce.
Was an honorary referee at a Piston's game when I was 8. Met Tim Duncan, Tony Parker, Chauncey Billups, and Ben Wallace.
Also played an AAU basketball game against James Young, No. 17 pick to the Celtics in last year's draft. Needless to say my team got slaughtered.
Lee could leave after this year. He redshirted.
A lot of people are going to whine about the officiating in this game, while I'll agree there were some missed calls, the fact of the matter is the more aggressive team is going to get the majority of the foul calls to go their way. This is just not an aggressive offensive team in the half court so we're not going to get that luxury a lot.
Was surprised we were in it this close at the end honestly. Our rotation on defense was pretty pathetic and there was an obvious lack of communication on that end of the court. That being said, props to Purdue for utilizing a ton of backdoor cuts and off-ball screens against a team that didn't spend much time in the offseason working on man-to-man defense.
Hopefully we get Loving back for Sunday's game and can see a better outcome against Rutgers.
It really just means that he would be the dominant ball handler and the guy initiating the offense. No one calls LeBron a point guard but he is the guy bringing the ball up the court on most Cavs possessions.
Perry is far and away the most underrated player on this team. Kid deserves way more recognition.
I'm shocked, I thought Davis was one of our most solid commits.
Thanks for the support! I was born and raised in Michigan and have a ton of respect and admiration for MSU fans. One of the better fan bases out there.
Kick some Baylor ass!
The Drum Major video gave me chills. I'm only a sophomore and it already feels like my four years here are going by way too fast. Congratulations to David Pettit on an outstanding collegiate career. I can only hope to have to one half as awe-inspiring and incredible as his.
I can't remember which home game it was last season, but they announced some guy who had been to some ridiculous number of OSU games, not having missed one in decades. The guy wasn't decked out in childish and idiotic gear like these 3, but was just a very pleasant and humble looking old man. He should be the real super fan, not these clowns.
We were within 3 points in the last 60 seconds of a game against a top 5 team that is only 2 years removed from a national title and is coached by a future hall of famer.
You're right we're totally screwed this year.
I find it hard to believe that anyone would actually be looking forward to having to get royally embarrassed by the shrugging giant, Joey Bosa.
His quote giving the credit to the o-line isn't just talk. I see him on campus a lot and it always seems that he's hanging out with multiple o-line men. Just yesterday I saw him walking to class with Billy Price and Kyle Trout. As a running back it's definitely a good idea to be good friends with your o-line.
To be fair to Freeze, it was a rollout play that was likely just supposed to be a "try to get a few yards or just throw it away" before then attempting the field goal again. Bo decided it was a better idea to throw it to the endzone into double coverage.