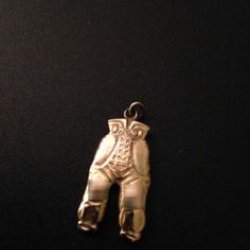 YoungBUCK14
from Elyria, OH
Member since 29 January 2014 | Blog
Favorites
NFL TEAM: Cleveland Browns
Recent Activity
Anyone know how to upload from iPhone !?
418
Got to watch Denzel Ward Friday and came away very impressed with his coverage against a solid receiving core in the 16 class from midview Logan Bolin as well as Demetrius Redwood, could very we'll be 2 huge underrated prospects in OH's stacked 16 class, any input Birm ?
Any more news on Redwood ? Also have you got chance to look at Logan Bolins tape from 10-0 Midview, have to think some offers will be coming his way soon
Gotta love the challenge recruiting in the B1G, going to be huge in the long run but Franklin just strikes me as being a little slippery/sneaky, bringing his SEC tactics up onto our moral highground
Gotta figure he'll make his way to Columbus for a visit, kid loves the Buckeyes,
On another note James Franklin is a snake
Damn double post ! Go Bucks
W/o a Gibson commit you could be right about not cracking the top 3, on the other hand if we can secure the top DT QB from the loaded state of FL early in the process, the players will begin stacking up commits w/ the beyond 40 offers i believe just within FL. along w/ a few others Damien Harris, Christian Kirk, Van Jefferson, Tim Settle, Jashon Cornell, Marcus Lewis, Minkah Fitzpatrick, Hale Hentges, Beckner Jr., Chris Clark, DeBerry, Roundtree. etc.. etc.. (5-10 OH) and the myriad of OL who are destined to be Buckeyes, we could be looking at a super class fighting for the #1
"as long as you're keeping score we're going to try to win" - UFM
Spring practice is going great. Now we just need some 2015 ballers to add to our family. #GoBucks

— Tom Herman (@CoachTomHerman) March 24, 2014
Any possibility we pull another rabbit out of the hat w/ Brian Cole from that state up north?
Mickey knows what hes doing with these boys
that mighta been the worst of the 5 terrible foul calls
Craft doing his best Carlos Hyde taking it to the hole
LSJ misses another wide open 3....