You can't spell chump without UM
---
MEMBER SINCE January 13, 2013
I usually don't post or comment during Buckeye games because I'm busy yelling at my TV. But I do enjoy chatting any other time.
Favorites
SPORTS MOMENT: The 2002 National Championship, 2014 National Championship (With a "3rd string" QB) & Beating Bama
COLLEGE FOOTBALL PLAYER: Ted Ginn Jr.
COLLEGE BASKETBALL PLAYER: Jon Diebler
NFL TEAM: Cincinnati Bengals
NHL TEAM: Columbus Blue Jackets
NBA TEAM: N/A
MLB TEAM: Cincinnati Reds
SOCCER TEAM: FC Cincinnati (Yes, I like Soccer)
Recent Activity
Georgia doesn't play LSU.
I disagree. They scored 7 points against an ASU team that just surrendered 42 to Colorado. The only reason they're ranked is because of their preseason placement.
Chase Young. Everyone knew he was great, but if he continues playing like this, you could make an argument that he's the best D-lineman in the school's history. As of right now, I think he's the best player in the country.
Fickell has too much dignity to do that to himself.
A true man of the people, uploading full games knowing full well they'll be taken down. Thanks, BuckDubbs. Your sacrifice shan't be forgotten.
This is considered OSU's trap game of the season (on the road at least). But unlike the past two seasons, I feel more confident in this team, even more than after their comeback victory against Penn State two years ago. I'm not expecting a blowout. Lincoln at night isn't an easy place to play. But I do think the Bucks will win by multiple scores, something like 42-27.
Oh my God, I turned that WSU game off at halftime because it was getting embarrassing. HOW do you blow a 32 point lead at home to a winless team?!?!
Now that... that is targeting.
Let's
Contemplate
Terribleness
Warinner's O-line is getting abused.
I think all but 2 of Wisconsin's pass plays have been simple slant routes. Don Brown channeling his inner Schiano by refusing to adjust.
Wisconsin may actually win 59-0.
He's probably only questionable because it's questionable they'll even need him to win by 30.
I think the 2011 team could beat this Michigan team.
What a bitterly disappointing overturn.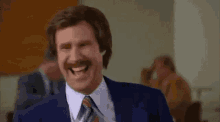 Wisconsin's goal line personnel include at least 8 O-linemen. Talk about a jumbo package.
Gene has done a tremendous job. Just from a football perspective, look at some of the dysfunction in the AD department at schools like Tennessee, Florida State, UCLA, USC, etc. All those blue blood schools have passed up elite coaching talent in favor of someone else, and it's blown up spectacularly in their faces. I understand he's made a couple head-scratching decisions, but good God, he gets unfairly raked over the coals by some of you. No one makes the right decision 100% of the time. Think about that next time you see a former elite school losing to the Appalachian State's, Georgia State's, or Louisiana-Monroe's of the football world.
I actually watched the final 2 minutes of that game. Houston tied the game on a field goal thanks to a terrible roughing the passer call. Then Tulane responds with this. If I remember the stats, Tulane's QB only had 7 completions but for 200+ yards. Just a crazy statistic.
On another note, Houston has fallen off a cliff since Herman left. They're now 1-3. I know they're not a blue blood, but they've gone from being in the conversation for the playoffs to bottom feeder in less than five years.
Schiano may have had the Co-DC label, but that was Fickell's defense, and they were awesome.
Gus knows when to get excited, and when to just get a little enthused. Fowler is simply obnoxious.
I loathe everything about the Steelers, but don't sleep on Mason Rudolph. He was really good at Okie State and looked not too shabby against Seattle coming off the bench.
You're right. But I'm just pumped for how this team's played so far. UC is a good team, especially on defense, and they didn't stand a chance. Indiana always put up a fight against Urban's teams, and they got pulverized in Bloomington. You can just sense the difference.