You can't spell chump without UM
---
MEMBER SINCE January 13, 2013
I usually don't post or comment during Buckeye games because I'm busy yelling at my TV. But I do enjoy chatting any other time.
Favorites
SPORTS MOMENT: The 2002 National Championship, 2014 National Championship (With a "3rd string" QB) & Beating Bama
COLLEGE FOOTBALL PLAYER: Ted Ginn Jr.
COLLEGE BASKETBALL PLAYER: Jon Diebler
NFL TEAM: Cincinnati Bengals
NHL TEAM: Columbus Blue Jackets
NBA TEAM: N/A
MLB TEAM: Cincinnati Reds
SOCCER TEAM: FC Cincinnati (Yes, I like Soccer)
Recent Activity
They just re-signed Eifert.
The fastest Buckeye since Ted Ginn. Just ask the scorched Michigan defense.
Albert Haynesworth is laughing at how much Hart just stole.
Warinner and Beck should not have been fired after 2015, as almost everyone here states. Urban essentially demanded that his assistants give a two-year commitment before departing elsewhere. If you're going to do that, you have to do the same, otherwise nobody's going to trust you. As incompetent as they were as co-OC's and a QB coach, Urban brought it upon himself.
I think he's earned the right after putting 62 on Michigan. If I'm not mistaken, the Bucks just scored again.
Sacks being taken off the rushing yards in the stat column. One of the dumbest stats in all of sports.
"When I got hot, it was going up,"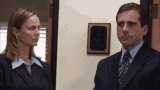 That was the last game (2015) that Rutgers scored a touchdown against the Bucks. I'm not kidding.
I think every sports fan's had a semblance of insanity once in a while. I remember when the Reds blew the 2-0 series lead to the Giants in 2012, I was convinced that I'd never watch baseball again. Then the Giants won the World Series that year, and that still irritates me, especially since nearly everybody on that team is gone outside of Votto.
The only thing Haskins and Cousins will have in common is their contract amount in five years.
True. I went with Brown because he won the team's first national title.
Paul Brown got the OSU brand on the tracks, but Woody was undoubtedly the conductor. Not only does he have five titles to his name, but he's the reason OSU-Michigan is the best rivalry in sports. Nobody would've given a damn about Schembechler if he hadn't been Woody's assistant. He's the reason The Game doesn't need some corny nickname. Without him, there's no Earle headbands in Ann Arbor, never a Tressel speech guaranteeing a win over Michigan, Urban's 7-0 record over them would be, in the words of John Cooper, "just another game". Once you push your car over the state line to avoid giving your rival's state your money, you've earned G.O.A.T. status.
I'm glad our coaches get along.
With the length of games nowadays, and the seemingly endless commercial breaks, I don't want to wait till midnight to know if the Buckeyes will win.
Who's to say he's even the best QB on his own team? That 3rd string QB Michigan put in near the end of The Game looked better than Patterson.
I think it's the complete opposite actually. I can envision Day sitting back in his chair with Harbaugh on speaker, petting his gold pants like they're Don Corleone's cat, telling him, "Mattison and Washington are mine. I made them an offer they couldn't refuse."
The Chiefs' shitty defense cost them a Super Bowl.
If only Bonds, McGwire, and Sosa were that creative. "Whoopsie! Looks like I accidentally poured steroids into my cereal bowl instead of Wheaties."
Schiano is good enough for Belichick, but not for Tennessee. Logic runs deeply in the Volunteer state, I see.
While this Zac Taylor may not be as Old, he'll certainly be Rough and Ready.
That game was like Tressel-ball on steroids. It's only fitting that two of The Vest's recruits wound up on the winning end of such a contest.
Rams punter Johnny Hecker set the Super Bowl record with a 65 yard punt. But that wouldn't have been made possible without a perfect snap by McQuaide. Somewhere in Youngstown, Tressel is weeping tears of joy into a neatly knitted sweater vest made by Ellen herself.
They wouldn't have kicked him off the team if his name was Jameis.
Good thing they didn't sell their own stuff for tats.
The Vest Damn Coach in the Land.