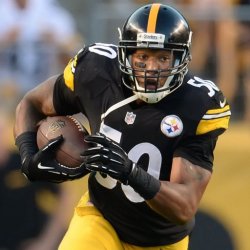 YinzerBuck
---
from Steubenville, Ohio
MEMBER SINCE July 12, 2015
Favorites
SPORTS MOMENT: 4th & Goal vs Miami!
COLLEGE FOOTBALL PLAYER: K.J. Hill
COLLEGE BASKETBALL PLAYER: Kaleb Wesson
NFL TEAM: Pittsburgh Steelers
NHL TEAM: Pittsburgh Penguins
MLB TEAM: Pittsburgh Pirates
Recent Activity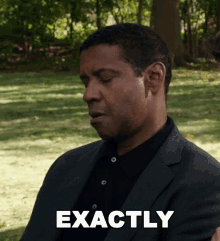 He still would have left for ND regardless.
"What did Urban know about Dunbar?"
Who can forget Sam McGuffie?
Maybe not "demolished" but Michigan thoroughly whipped us in '03.
Chris Perry and Braylon Edwards had huge games that day. We didn't even get close to stonefooted John Navarre.
I don't think McElwain is a bad coach to be perfectly honest. He did a really good job at Colorado State.
Losing Will Grier was the nail in the coffin for McElwain at UF. Even Bill Walsh would have a hard time trying to win with Treon Harris as the starting QB.
I went to college in N. Canton. I think Canton has held up a lot better than other places in the Rust Belt. JMHO.
The whole series has been terrific. Jared Harris has been outstanding. Emily Watson and Stellan Skarsgard too.
Those liquadators and miners were brave.
Going to watch episode four tonight.
Episode Three wasn't for the faint of heart either.
I was always a Terry Francona fan. He deserves better.
It could be worse. You guys could have Bob Nutting as your owner.
The Pirates starting pitching staff looks like Chernobyl right now due to injuries. They traded for Chris Archer and he's been a disaster so far. Nutting is more or less content to overwork the healthy guys because he's too damn cheap to go rent Dallas Keuchel for a year.
I sat through the recent debacles until the bitter end. 2018 Purdue, 2017 Iowa, 2017 Clemson.
2007 BCS Championship - My sophomore year of college. I turned this off with about 10 min left to play. I was just stunned at the way the game transpired. I remember that being a very depressing semester.
2008 BCS Championship - I went to bed when Boeckman threw the last INT.
2012 Purdue - The only time I really turned off an Ohio State game in absolute disgust. That Danny Hope Purdue team had NO business hanging with us. Braxton got hurt and I assumed it was over. I got a text that we scored at the end of regulation and put the game back on.
I think Urban would be miserable in LA. He'd never see Shelley, his kids, or his grandkids.
There was an article about the USC coaching staff when Carroll was still there. His guys were sleeping on air mattresses in their offices because the commute was awful. Compare that with a 10 min car ride from Muirfield to the WHAC.
I don't see him embracing the SoCal life the way Pete did.
Tom Brady
Ray Lewis
Alex Rodriguez
Matt McGloin
Vontaze Burfict
Joe Maddon (Yeah, I know. He's a coach. But he always comes off like an asshole when I watch him against the Pirates)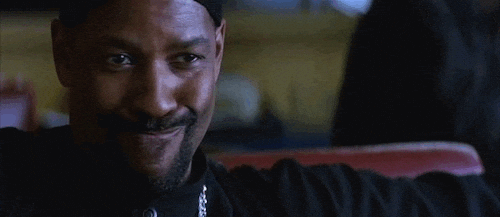 I'm not crazy about the escalating salaries but whatever Marotti and Pantoni get paid isn't enough, IMO.
Tressel was good at finding and developing great skill position talent on offense. Ginn, Gonzalez, Holmes, Beanie, etc would have started at most if not all programs.
He was hit or miss, recruiting and developing, in the trenches. That was the glaring difference between us and Florida (and LSU). We never seemed to have enough depth on the O-Line. especially the last couple of years.
Heacock's defensive scheme was too passive against Meyer and Mullen's dink and dunk.
I have never understood the affinity people have for Mike Leach. I just don't.
He's Hal Mumme without the hair and with odd anecdotes.
Give me Option #1. Roll the dice with the potential.
Burrow was solid last year but not spectacular. Martell is a crapshoot especially as a passer. Baldwin needs a lot of work.
Three Rivers was an awful place to watch baseball.
Fieldturf makes sense for the offense we run now.
The grass surface looked awful in 2006.
Rax....We used to have one in Steubenville. It closed and Tim Horton's replaced it circa 2000.
Their RB was much better than Arby's.