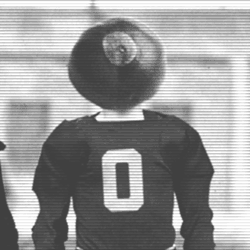 yertle
---
MEMBER SINCE January 01, 2019
Recent Activity
You can record all of college football with one click on Youtube Tv. An awesome app.
Slow pitch softball in the Spring. If it rains or field is wet then no class. If there is class.. fun!

scha·den·freu·de
/ˈSHädənˌfroidə/
noun. Pleasure derived from reading Mgoblue.com after The Game.
Keep in mind that ADHD is a disorder kind of based on the perspective of the person needing the child to do an uninteresting task. The H doesn't speak to hyperactivity so much as it speaks to dis-inhibition. Hence dis-inhibiting themselves from what they want to think about. It can be a very powerful processing tool. Don't make it a negative about the child. If it is a negative it is more about the situation.
Also, be wary of a pediatrician that insist he take the meds every day. As Dr. John Ratey said to me himself, each dosing schedule should be empirically derived from the individual child. Do not expect pediatrician to specialize in this. A psychologist might but a pediatric psychiatrist definitely will.
Got it as a present for xmas. I guess I will go ahead and read it.
Isn't limiting scholarships what helped UM in the late 60's? I thought I read that it prevented Woody from just loading up the team to keep players away from going North.
Ohio State offered accused pediphile. ESPN
I will watch the NFL again when the Browns are a playoff team. The kosar days were a lot of fun; minus Denver
#6 BBall team up north lost tonight. Meltdown on the way.
I would have so loved to see him play in the scarlet and gray one more year. He will be the best pro QB to come out of Columbus ever.
I don't mind a commercial or two but the same one 10 times a show and the 5 minutes at a time of them sent me to cut the cord and use a DVR. If you have a roku you can buy youtubetv which has unlimited dvr.
I think one year is too small of a sample. I always think back when the Big Cat just exploded his freshman season and then seemed to totally fade off of the stat line his second year, which they attributed to the scheme.
I always liked Mattison. I think he is going to do pretty good here.
For those of us that remember how tough is was leading into the 2000 game there is never enough UM Schadenfraude these days.
As long as our college kids are better than the school up norths college kids I will be happy to watch whomever decides to stay as an amateur student athlete.
I did a continuing education seminar in the years ago with Dr. Nicholas Hall near campus. He is a renown psychoneuroimmunologist that started the first big wellness centers in USA. Towards the end of the conference someone asked him about PED's, since it was about the time of the Yankees big players testing positive. Dr. Hall said, when one of those big athletes come into a wellness center the players handling team makes sure that a tool that could test for such things as PEDS does not come anywhere near those players.
On a side note, as I understand statistics from stats 2220, the correct inference is that, based on that sample, the Clemson team is on PED's. I am unsure why more isn't made of it.
I need more stickers so I can upvote this for the rest of the day. Love it!
I wish coach Schiano double the success as anyone that coaches the Tennessee Volunteers.
Targeted test preparation can get you an ACT score of 30 but High School rank correlates better with college success rates. I wonder if the kid felt his big ACT score meant he could coast High school the rest of the way before he found out colleges are going away from the ACT/SAT's. Well, at least the good schools like tOSU are.
https://mgoblog.com/content/exit-amauri-pesek-hickson
I am beginning to think I might like the transfer portal. Not just for parity of college football but that football might now reflect more the demographic of what the typical student does. (Which is about 35% transfer at some point and then 45% of those transfers end up doing it twice.)