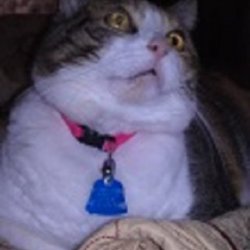 yantubos
---
Columbus, Ohio
MEMBER SINCE October 17, 2015
Recent Activity
GLEEK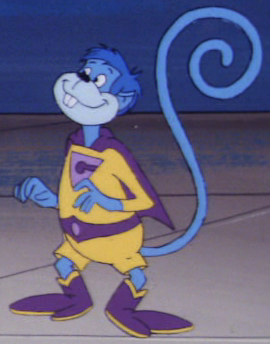 For those interested -- https://www.youtube.com/watch?v=ex5ebgyCv1I
It has all the pre-game BS from Wisconsin acting like their coach didn't just quit on them. Hilarious!
Good idea. Need to see that beatdown on an annual basis.
Please please please give the ball at the goal line. Just one time. I want to see the other team try to tackle this guy.
If I was betting on this game (I'm not), I would be pretty hesitant about the Buckeyes putting up 48+ with the conditions, being on the road, etc. Now, would I bet the UNDER? Maybe.
OK, fine. So, run the ball right at them with JK, Teague, and Fields. They can't stop it. And their offense is going NOWHERE against our defense.
The thing that happens when a bad offense faces a good offense is that the good offense continues to take advantage of good field position and turnovers and puts the bad offensive team behind, far behind, and then, into desperation mode, making it worse and worse for their frustrated defense. This game might be 56-10.
I guarantee Clemson gets a pass for barely beating unranked NC
37 is not enough. Wish I could bet on this one. OSU wins HUGE.
Get Your Rocks Off: The Cornhusker's Back!
Needs the plasma launcher on the shoulder pad
Using superior recruiting as a knock AGAINST OSU is patently ridiculous. As we all know, recruiting is part of coaching in college football. OSU wins because of its recruiting. A lot of schools win DESPITE poor recruiting. Them's the facts.
Here's an idea to fix some of these playoff problems. Why not standardize how schedules are made? That way, the Big 10 isn't playing more meaningful games than the ACC and SEC? If everyone has the same number of conference games, we can at least agree who did better in those games (and who sucked against "inferior" competition).
Just do the opposite of whatever Bill Davis was doing and it should be fine
I love how Vegas has Michigan as the 4th best odds to win a title next year. How?
A guy on ESPN said he couldn't imagine how Clemson wins that game. Can you imagine it now? What a tool. I forgot his name, as well I should have.
I don't understand how ANYONE has the unmitigated GALL to ask these highly-paid and allegedly highly-educated university presidents and athletic directors to EVEN CONSIDER how one might add four more games to the playoff. NOT EVERYONE IS ALBERT EINSTEIN, OK???
Yeah, it was until the defense SUCKED OUT LOUD. I'd be shocked if anyone other than Larry Johnson is retained on the defensive coaching staff.
Nothing makes me happier than seeing the Buckeyes cleaning house on the defensive side. This season was mostly an abomination on defense. Change might be good - we'll see.
No one seems to question the Grinch hire. I do. Before Grinch was co-DC, the Buckeyes were pretty good - statistically - on defense. Grinch comes on and they tank. What gives? I'm not sad to see him go.
Tackling was not a problem in the Rose Bowl. The defense was good in the first half and then looked out of position and did not make adjustments in the 4th quarter. It didn't help that the offense did NOTHING in the second half.
What I don't get is why no one is hating on Grinch. He is the major coaching change this season and the defense went straight into the crapper once he came on board. Nothing else changed, coaching wise, right?
Here's my question to Davis (and any other coach hoping to stay on):
EXPLAIN WHAT HAPPENED AT PURDUE AND HOW IT WASN'T YOUR FAULT.
That's what inquiring minds want to know.
If Bill Davis was that fantastic a coordinator in the NFL, he would still be there
Just to cleanse the pallet, I'm going to re-watch our most recent destruction of TTUN.