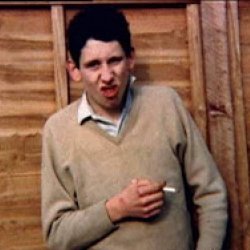 yankeescum
---
Member since 24 October 2011 | Blog
Recent Activity
And we get to sing Jesus Can't Play Rugby, which they don't have in soccer.
I like Josh Proctor, but I'm all in on the Riep Heap for that second safety spot.
I think he is going to end up being a good one for us.
I will bet that we have a grad transfer on the team by August.
With Baldwin still healing, and a skinny depth chart, and a bunch of talent to be surrounded by, I think we are an attractive place for a guy wanting one last shot to throw some passes at the college level.
I'd gladly pay you Tuesday
for a hamburger today.
-Whimpy
What move? We aren't losing DJ.
Right?
My mediocre son is going to flip when I show him Baby Flipper.
I'm all in on Mathis, if we could pull him away from Greeks in Green, I would be overjoyed.
Rose, D'Andrea, and I really thought Jamel Turner was going to be good. Did he end up at Akron? How is he doing?
Foley, we live in the middle of Alaska, but we go up north to hunt. It is really nice, we put in on rafts, hunt once we are outside the pipeline corridor, and float to the village and fly out. It gets decently cold, but we don't see too many people.
The next Ronald Curry! I remember him and Peppers throwing it down. You have to be a badass to be good at both. That's why I keep telling my mediocre son to be real good at grades.
I'll be up north, moose hunting. First year taking the boy. It'll be colder than a wedding, but I don't envy you.
Even being able to go to college is a tremendous benefit. But that doesn't mean that the system isn't fucked up. How much money does the Ohio State football team bring in every year? What is the real cost of the benefits that these players receive?
Hall wasn't just talking about players not receiving financial support from their family, he is talking about guys, on the football team that we root for, having to send money back home.
Calling them spoiled brats is bullshit (and I know you weren't).
Just another drop in the Rucke't Bucket!
Yo Lew E, describe your parents' financial situation at the time.
Hall is talking about sending Pell Grant money home, single mothers at home with the power shut off in the house.
How much money did you send home from college to your single mother? If this wasn't you, then what basis do you have for making this comment?
There is only one dead president that we love to know. And he loves to know cocaine and $10,000 parlays.
I am praying to the gods of the dark arts that this means a comeback.
Ten pro bowls could have been a little hyperbole, but I really think the kid has an ability to mirror that no one else in the league has today. I think his athleticism is that freakish. Staying as healthy as he has been able to is obviously key to the kind of longevity that Green was able to enjoy, but if he does, I think he is capable of big things in the league.
Ward's aggressiveness in making contact, and ridiculous, even for the league, athleticism, and work ethic will make him a star for a real long time. Darrell Green and Charles Woodson come to mind. Although his willingness and ability to hit remind me more of Woodson. The guy has 10 time pro bowler written all over him.
McCall has a has a C-130 christened Tuffy-Boy to carry his hype train. And I'm on board.
Up here we are allowed 30 salmon per family. I have a 12" piece of 5/8 rebar laying around, which is how 100% of my fish die.
And D.J., tell Mr. Landis that I will bet him five big greenbacks that we will have one more QB on the roster before September.
Ohio State offers a great spot right now for a grad transfer with some experience, looking for one more chance to put some tape out for scouts.
We don't want Martell risking injury by playing a ton of garbage time (I'm sure he'll play some, he has yet to throw a collegiate pass) but the third stringer will see more regular season playing time than normal.
A chance to showcase your skills in front of a national audience with some major talent is a totally attractive thing to guys like Jordan Park, Dallas Davis, or Jordan Davis. I will be amazed if we don't see another addition to the QB room who has some actual playing experience.
I just wanted to say how impressed I was yesterday that the servers didn't melt down. You guys must have buttressed them with solid steel and good old fashioned grit to withstand yesterday's onslaught.
I totally agree that the kid's got to play, and I don't fault him in any way for transferring. I get it. I just don't think that he is guaranteed playing time at another school. And conversely, I don't think it is a guarantee that he wouldn't play at Ohio State, even if Haskins were (was?) to start the season. It may turn out to be a wise decision (and I hope it does) but it does have some legit risk involved that I don't think we are acknowledging enough.
I agree that QB's shouldn't look over their shoulder, but they often do. And I think it is better for the team not to be debating this come September. Although it would also be better for the team to have a potential badass for a backup. So flip a coin I guess.
I think this is a hell of a lot more risky for Burrow than he is letting on. Moving on to a team that doesn't know you, and has nothing invested in you, with an unfamiliar offensive scheme and unfamiliar terminology, with unfamiliar receivers is not a guarantee of success. I hope that the kid kicks ass out there, but when is the last time we made it through a whole season with one QB? I am happy that Haskins won't be looking over his shoulder all season, but it is statistically likely (knock on wood) that Burrow would have gotten quality minutes sometime in the next two years.
And I didn't like the way we did Danny Clark two years ago, and I like it even less today. Another redshirt freshman with two sets of spring practices would be pretty valuable right now.
Well earlier my gut was telling me that it was too close to decide, but now it is really screaming "Haskins! Haskins!" at me.
Stay healthy! Stay frosty! Fuck michigan!