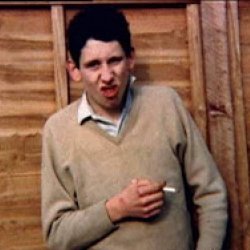 yankeescum
---
MEMBER SINCE October 24, 2011
Recent Activity
Why should some the details of a waiver involving the institution some nineteen year old goes to school at be transparent?
We have a right to watch these guys play, anything else about their lives, education, girlfriends, etc. is not our business unless they chose to make it our business. We have no idea what was involved in Justin Fields waiver process and don't have a right to know, and the same for every other player out there.
I wouldn't be surprised to see Tyler Friday take some snaps at D tackle. I am stoked to see if Antwaun Jackson and Cooper can give us some juice as the old heads of the group. I think the both lines have a chance to be special.
I agree about Myers, I cannot remember a single bad snap this year, and I definitely remember a few with Price, and about a million with Elflein, and that doesn't even get into Jordan. I think that Myers has been the best center in recent memory, and recent memory has been better than anyone has a right to hope for, not a chance that he gets pushed out.
However, I remember a too tall left guard a couple of years ago who was pretty good, and I think another one starts next year. Come on down Dawand! I think that kid will be a beast next year.
I don't want to go all conspiracy theorist here, but the idea that ESPN doesn't rank the teams is fucking absurd. They drive the narrative for perception of college football, and you bet your ass that they suck their own dick by getting down on their knees for the SEC in every single article that they write. They pump up that league every chance they get, and shit on Ohio State and the rest of the Big Ten as well. They are also the only sports website (out of SI, CBSsports, and Yahoo Sports) not to have an article on Carollo and Redding's statement about what a fucked up call that was. There is definitely some Wag the Dog shit going on. Whether that influenced the calls or not is up for debate, but that ESPN pumps their leagues up at the expense of others is a cold, hard fact.
I am in full agreement with the need to run more on that second to last drive. Why pass on second down there?
Conference champs: Clemson, TCU, Alabama, USC, and Ohio State Playoffs: 1 Alabama 2 Ohio State 3 USC 4 Clemson Ohio State beats Alabama, and cancels Saban's revenge tour.
Chase Young and Malik Harrison are too easy. I'm going with BB Landers, Shaun Wade, Brendon White, and I know it sounds crazy, but I think Pete Werner has a big year.
Mack Jr.'s father played linebacker at Eastern State back in the early nineties, unanimous preseason all American, got his knee nuked pretty bad, and never made it to the pros. Later in life he became friends with Johnny Utah, and decided to send his boy to Ohio State. I think they made a movie about it, and if I remember James Caan plays the coach.
QB Fields Hoak RB Dobbins McCall WR Mack Olave WR Victor Gardiner or Wilson H Hill Gill TE Berry or Farrell LT Munford Alabi LG Jackson Miller C Myers Jones RG Mack Jr. Jacoby RT Petit Frere Bowen DE Young Jean Baptiste DT Landers Cornell or Vincent DT Hamilton Togiai DE Cooper or Smith Friday OLB Werner Browning MLB Borland or Mitchell OLB Harrison Gant Bullet White Wint or Young NB Wade Williamson CB Okudah Banks CB Arnette Johnson S Riep or Pryor S Fuller Proctor
And there ain't nothing ignorant about dropping the n bomb. Everybody in this country knows exactly what that means. It's not ignorance, it's called being a racist. I live in Fairbanks, in the interior, and when I was in high school, my Native Arts teacher went to some big art show, and one of the coastal native artists said to him straight up, 100 years ago, you would have been my slave. And goddamn did that piss off my teacher. No matter what he did, no matter who he was, he was looked down on by the members of the dominant culture. Throwing the n bomb out there is the exact same thing. It's a way of letting some black guy know that no matter what his accomplishments are, he's always going to be inferior to you. You let that kid off the hook when you call that ignorant, the kid's a racist, and he got exposed.
I love BB, and I would love to see him get some snaps playing at three technique. I think he and Hamilton would be a hell of a starting pair, and complement eachother well.
Wheel of Fortuna baby!!!
I am from Alaska, the biggest backwater in the country, so if I call some place a racist, backwater shithole, I don't do it lightly. I spent two weeks in northern Georgia, and I can't believe that it is a real place. I never heard people speak and act and who really think like that. It is fucking appalling. I get out to the US proper about once a year, and there are some really cool places down there (for instance, northern Georgia is actually really, really pretty) but I am always happy to get back, but there is not a damn thing that could ever drag me back to the south. Calling Georgia racist is like calling the sun hot, that is the straight up truth.
Alright man, I can't tell if you're being sarcastic, like equating a fellow athlete at the school screaming "put the n#@$ in" at a black kid in the fucked up racist backwater shithole that is Georgia, with some college kid calling another one an asshole, as though if that kid says fuck this I'm out, they are some sort of pussy or snowflake or whatever. if that is what you actually meant, get that shit out of here. If not, you have got to be able to communicate better than that.
Maybe the whole stadium should do it, like Jenny in Forrest Gump, Run DMC, run! All I know is that guy won a national championship, so I'm all in.
DMC - 1000
1 KJ Hill 60
2 Austin Mack 56
3 Jaelen Gill 43
4 Binjimen Victor 37
5 Chris Olave 28
6 Ellijah Gardiner 24
7 Garrett Wilson 23
8 Jameson Williams 18
9 Jaylen Harris 11
10 CJ Saunders 10
Alright, one more question: Can you check inside your crystal ball and rank the wide receivers 1-10 in terms of catches for the upcoming season? That actually sounds so fun that I am going to take a stab at it right now. And Colin, let's compare notes at the end of the season. 15 points for the right answer at 1, 14 for the right answer at 2 down to 6 for the right answer at number 10. And let's do like the Dukes (not Albert) and put a dollar on it. 1 KJ Hill 2 Austin Mack 3 Chris Olave 4 Jaelen Gill 5 Binjimen Victor 6 Ellijah Gardiner 7 Garrett Wilson 8 Jameson William's 9 Jaylen Harris 10 CJ Saunders
This is more of a confession than an opinion, but when I was in seventh grade, I trolled my dad with a michigan, and a Notre Dame shirt on two separate occasions.
Does Ellijah Gardiner have a chance at some playing time this year? Is Tyreke Johnson going to make any noise?
Alright, I found the book, it was in my kids' room, three little Alaskans whose biggest dream is to play basketball at The Ohio State University. Tatum claims Woody hit Phil Strickland several times in the head (my impression is that his helmet was on) during halftime. And that it was not a terribly uncommon occurrence and also refers to it as a "common type of coaching sucker punch". Different times. But Tatum also loves the hell out of Woody and calls him a great man. The Woody part of the book is a great read, I was born in '80, so the book was really my only real contact with Woody, and I love the hell out of the Woody in the book, player abuse and all, and so does Tatum, and so did Strickland. Like I said, it a different time.
Well let me pull the book out and check just in case I'm spreading some vicious canard.