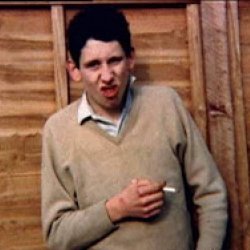 yankeescum
---
MEMBER SINCE October 24, 2011
Recent Activity
Maybe Corey Dennis becomes the first full time special teams coach.
I agree, that he did struggle for the first half of the year, but he got better. I think all of us have forgotten about a ton of really ugly snaps from Elflein and Price just because they were all americans and our sense of them is that they were great. And they were. But Jordan's struggles with accuracy were not new to us. It is a hard damn job. If he sticks around for another year, he will be even better. And it will give Myers a chance to play guard at a high level for a year, and move on over to continue the tradition.
Korey Stringer.
It it wasn't the fact that he had a player die, it was that he hired a strength coach who was calling the kids "faggots" and throwing bags of dogshit at them, or whatever. It wasn't the death, it was the fact that he was a fucking asshole who hired another out of control asshole as the strength coach and then had a player die. Fuck DJDurkin. And fuck michigan.
Holly Mangold would at least qualify for strength coach. And maybe assistant O-Line.
Schiano stays, both Johnsons stay, I don't know about Alex Grinch, and we hire Marcus Freeman for big boy money as co DC and linebackers coach.
As long as he knows the phrase "fuck michigan" and he can keep Larry Johnson, I am all in. Actually, it's the Buckeyes, so I'm all in no matter what, but those two things would be nice. And he can make Marcus Freeman a millionaire. I guess the only real question is Was Bill Davis in his wedding?
The non holding calls were brutal, but the no call on the false start in the second quarter on fourth and one was unprecedentedly bad. How do you miss a blatant false start? That and the pass interference was awful. Money talks baby!
I don't understand how Alabama could possibly be in with a loss unless both Oklahoma and Ohio State lose. They play one possibly elite team this year, and lose it? Fuck that. I sort of get it last year. Kind of. But to lose your last game of the season, have played nobody, and get in over one or two one loss conference champions? If I saw that shit and I was the Big 12, Pac 12, and the Big 10, I would say fuck that, walk away, and say we are going back to split champions and bowl games. I don't give a shit what sportswriters say, if Alabama loses, and either Oklahoma or Ohio State win, Alabama is gone. There are more politics involved than that.
Well, after we play Northwestern, we will have played 12 games against Power 5 teams, Notre Dame will have played 10. And I don't want to hear that the dogshit that they played from the ACC was any better than TCU or even Oregon State. The ACC was by far the worst Power 5 conference that I have seen in years. Both of our schedules were relatively easy, but I do think that playing Power 5 teams instead of Group of 5 teams should mean something. Playing games that you don't have a chance to lose is chickenshit. We have the same number of wins against teams from Power 5 conferences as Notre Dame does. And one more than Alabama. They have yet to beat a team on Penn State's level, let alone michigan. LSU's offense is offensive. I don't think that Alabama will lose to Georgia, but it wouldn't surprise me if they did.
Bring tha noise. Make that shit sound like 106,000 in St John's. Beat them like a drum, like a rented mule, like michigan.
Fuck michigan.
Go Buckeyes.
623
Fuck michigan.
Go Buckeyes.
I think the only change we see in the defensive side of the ball will be Bill Davis. We are lucky as hell to have Schiano. He didn't turn into a failure between last year and this. Davis is a fucking disaster.
My first thought for an new LB coach would be Marcus Freeman, the guy is in college football right now, is clearly a rising star, and played here.
But it isn't like we are lacking options. Mike Stoops seems like a good one, Bo Pelini would be my favorite to see on the sidelines, Jon Tenuta would be awesome to have around. I don't know if Pagac is into recruiting any longer but he was here for like 20 years. Isn't Singletary coaching some arena team in Memphis right now? He might be a fun one as he waits for Baylor to give him a call. Or some high school kid who is killing it at D&D, and has never played football. He couldn't be worse.
I wouldn't do it for Bosa, but Dre'Mont Jones is in his fourth year, is also due to become a multi millionaire this April, has been injured, played injured, and is still giving his all to his team. And hungry for Patterson and Higdon. Let the man eat!
Fuck michigan.
Go Buckeyes!
I hope he does slide this Saturday though, preferably after the first down. Those assholes from up north won't hesitate to injure him if they can.
Fuck michigan.
And fuck Tom Brady.
Go Buckeyes!
The Pillsbury Throwboy!!!
I was born in '80. My memories of Earle Bruce are fuzzy. I came of age in the Cooper years. Up here the game starts at 8:00 AM and winter starts in early October. I remember my father disconsolate and a lot of really shitty, really cold November afternoons where going outside at thirty below was cheerier than hanging out inside with my father. I remember every single one of those losses. And I take them better than my father ever did, this was a guy who you couldn't be around if you beat him in monopoly. I don't take any it this current state of affairs for granted. And I hope that my kids are ecstatic this Saturday.
Go Buckeyes
Fuck michigan
I did mine woodworking, put it in the jointer, and it was totally brutally painful and it hurt my pride just as bad, but I still managed to give the thumbs up to everybody on my way to the hospital. Now when someone does something that is just mediocre, I get to give them the 2/3rds thumbs up.
That was me on the accidental downvote. I cut off half my thumb years ago, and now the tip is too fat to upvote accurately. Since rectified baby!
I want snot bubbles and a crowd so insanely loud that I can't even hear the lamentations of michigan's women.
We will just see the tears running down their homely faces, awash in a tide of ecstatic roars from the Buckeye crowd.
Drive them before you Buckeyes, Conan style.
And fuck michigan.
Like maybe they are teaching him wrong techniques if he goes north?
Mark Spitz the swimmer did this once to the Russians. When he had his moustache and was warming up for an international race, he saw the Russian coaches watching him and started using really ugly inefficient strokes. The Russian coaches eventually asked him why he was doing this and he told them that swimming in the unorthodox way that he was helped him to really feel when his stroke was "on", and that the moustache was to smooth the water's path around his upper lip.
At at his next international, the entire Russian team was sporting moustaches and their warm up strokes were bizarre approximations of what Spitz was doing at the last meet.
A genius plan from Larry Johnson. I would love to see what kind of bizarre drills LJ was having them do. If we see Chase Young with a moustache, we will know.
A) Fuck michigan
B) Fuck the committee. Every time one of those feebs opens their mouth, I feel like I get just a little bit dumber. Whatever fucked up game of twister those nonsensical bastards have going inside their heads, they have no rhyme or reason or actual criteria when it comes out. They're cunts. And they're dumb. And I don't know which is worse
C) Fuck michigan
So in their first 11 games, Team A plays 10 Power Five teams, and one Group of Five team, Team B plays 1 power five team, 7 group of five team and two FCS teams. They are within one win of each other, and Team B is ranked higher? So the games don't matter? It's only eyeball test? Well I will tell you right now, the last year, Ohio State looked a hell of a lot better beating michigan and Wisconsin than Alabama did imploding against Auburn. But last year it went back to a loss against Iowa? When Alabama plays less games? Suiting up against an FCS school is more embarrassing than playing and losing to Iowa, I don't care if it was by fifty. And how the fuck does Oklahoma get a pass? Their defense might be the worst in college football outside of UConn.
And I am embarrassed for anyone calling themselves a Buckeye fan who doesn't want to see the team in the playoff.
Navy, I like your stuff, but that is total bullshit.
Alabama played Louisville, two non power five schools and an FCS team, and plays an eight game conference schedule. Georgia will play Georgia Tech, two group of five schools and an FCS team. Wazzu's played Eastern Washington, San Jose State and Wyoming. How many FCS schools did UCF play? Was LSU's big win over the Southeast Louisiana Lions what sold you? Oklahoma going to overtime against army or their big win over UCLA? Ohio State will have played 11 power five schools this season. Is Miami actually better than TCU? The FCS teams better than Oregon State?
Clemson and those fuckheads from up north are the only two teams in the top ten that can argue that their non conference slate was tougher. And fuck the committee, UCF has played nobody, I wouldn't put them ahead of any power five team with less than five losses. I've said it on here several times, Utah and TCU were UCF before UCF was UCF. When they joined a real conference both went 4-5 in the Pac 12 and the Big 12 on their inaugural year. They have no business in the top 20. They would be 4-5 in any of the big leagues.