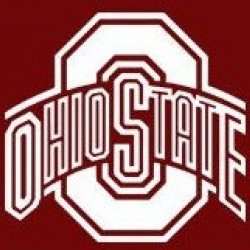 xrox
---
from Clintonville
Member since 02 March 2013 | Blog
At one point ranked 15th in ESPN's 2014 Bowl Mania. That's my only claim to fame.
Favorites
NHL TEAM: Jackets
SOCCER TEAM: Crew
Recent Activity
For anyone going, please be courteous to Crew fans who show up.
As someone who grew up up central PA...there's less skiiers there than you'd think. Probably why Brutus is leaving the Penn Stater ostrich-style in the powder.
You don't move USA v Mexico from Crew Stadium. The point of even keeping it there is to limit fans of other teams taking away home field advantage. Put it in Ohio Stadium, and I guarantee you'll have over 50% rooting against the USMNT. Plus, Dos A Cero is past superstition and coincidence at this point. It's a psychological thing where Mexico just wants any other score to happen, and the USA feels at home. You don't mess that up.
This was a glorified practice as well.
I wonder if Ohio State would draw 86k for the spring game if it was on a Tuesday.
...do as the Ohioans do:
http://66.media.tumblr.com/7b4b5caf73feefe6da050c59cef16d93/tumblr_o8yqweYt381rxamoeo1_500.jpg
"Everybody's favorite player, Marc Loving."
Everybody raymonds Loving?
Play for pride. There's a trophy at the end of this one, too.
Unless you're Robert Morris upsetting Kentucky in the NIT, NCAA tourney every time.
I always forget that he was a Naismith, Wooden, and National Player of the Year winner...and not just a character in Titus' book. I'm glad his number will be up there to remind me. Why doesn't Ohio State promote that he won those awards? Doesn't that bring some history to a program that doesn't have a whole lot until Thad? Somehow we get more mileage out of Lebron, who never played for Ohio State, over Turner, who was coached up by Thad for 3 years.
I'm only disappointed in the lack of coverage our win got. Not here, but just anywhere. Not in a "anti-OSU" or "anti-B1G/Midwest football" kind of way. Just in a "why is no one else excited at all?" way. We beat Notre Dame! Crushed 'em! I was really excited, really happy that we got to play the Domers and win on a big stage. I didn't meet anyone who shared my excitement. I'll probably rewatch the game like I did for last year's playoffs and BCS wins. Maybe I'm just sentimental because 2005 was my first real season as a fan, and even then not until beating Michigan and Notre Dame. Who knows what next year brings? Imma live it up. Where's my Champions Today shirt?
I feel like the downturn coincided with Golic trying his hand at acting in a network television sitcom.
Go take a nap, Grandpa.
If the Buckeyes make the tourney, does Thad get consideration for B1G COY?
I didn't think we would have any sort of shot this year the way we played early in the season. I didn't think Thad could turn them around in one season, and that's not a slight against him. I didn't think any coach in the country could do much with a very raw group of underclassmen without any one-and-dones. It looks like Thad could do it. He got the team to buy into playing defense really quickly.
They got there by beating no one? Are you kidding me? They beat Pac-12 Champions Stanford in South Bend and Big XII Co-Champions Oklahoma in Norman. Boston College and Wake Forest were the only non-bowl teams on their schedule. The sentiment going into the National Championship was that they'd probably get destroyed, but they had definitely earned the shot over anyone else.
Why transfer? I thought he was gonna be the next Diebler...
You don't necessarily need "NBA talent" to win at the college level. Craft, Diebler, Deshaun Thomas - these are recent Buckeye greats that might not ever make it to the top. They've all contributed more to the program and were arguably better all-around basketball players than, say, Byron Mullens or Kosta Koufos. They might not win much this year, but they can definitely develop. This team reminds me of the NIT champs led by Jamar Butler. The exception being that Jamar was a senior and could handle the ball without turning it over. Diebler couldn't dribble to save his life his freshman year, and the rest of that team wasn't much better. We don't have a stable PG yet or an upperclassman. I have faith that Lyle will develop in time.
If so, could one say "the force awakens?"
My only lament : we never got a chance to own the Beef O'Brady's Bowl.
The Brady that got away.
Getting two NY6 and a CFP team from the B1G hurts us in the matchups. Delany had to restructure the bowl ties towards the end of the BCS era because the B1G kept sending 2 teams to BCS games, and it made the matchups less competitive. Probably just an anomaly this year getting 3 into the big games. Let's see if the conference can hit above its weight like last year.
You and me both. I'll take Urban over the poster child for colic that is Brian Kelly.
We left all our IDs and wallets with someone or at home when we jumped. This was before any sort of regulation was in effect though.
I don't understand two things:
The constant need to give our playmakers the ball BEHIND the line of scrimmage.
Calling routes that fall short of the first down marker on 3rd down.
This is a great win for this year's team. THE MOUNT usually win their conference and make the tourney. Sure, they're not a Gonzaga, VCU. Dayton, or Xavier in terms of mid-majors, but Thad seemed genuinely concerned before the game. The Basketbucks stepped up and played to their talent.
THE MOUNT's coach saying we should be ranked by season's end is pretty encouraging, too!