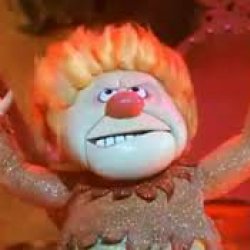 xbuceye
---
Bluffton,SC (via Coshocton,Ohio)
MEMBER SINCE December 02, 2013
Born a Buckeye, raised a Buckeye will die a Buckeye. That about covers it.
Favorites
SPORTS MOMENT: Sitting at the 10 yard line watching the Buckeyes win the NC over Miami.
NFL TEAM: Browns
NHL TEAM: Blue Jackets
NBA TEAM: Cavs
MLB TEAM: Indians
SOCCER TEAM: what????
Recent Activity
Cap City is my go to whenever I'm in town. Outstanding food and service.
Terrible news.
As a South Carolina resident they love to bitch and complain about us Buckeyes, but they like our money a whole lot more. A lot of this state is like a 3rd world country. If it wasn't for all the Buckeye money that lives here or visits here, everyplace with the exception of Charleston, Hilton Head and Columbia would still be living the same way the did around the Civil War.
Yes!!!!! If it was 1950....
I really enjoyed the V Plague series by Dirk Patton. It's a zombie series that has outstanding reviews on every book in the series. He's an ex-Army Ranger so he incorporates a lot of military stuff in his books. I don't remember how many books are in the series but they are cheap and if you're a Amazon Prime member a lot of them are free. Nice easy reads that move at a fast pace and can read a complete book over a weekend. It isn't a genre that I've ever read before, but I really enjoyed it and loved the series.
I read this when it came out. Very impressive. Check out "Living with a SEAL" if you haven't. Goggins spends 30 days training Jesse Itzler. Gives great insight into his mentality and is also funny as hell.
I'd love to watch, but 3:30 in the morning gets here really early. If the Bucks were playing I'd have been taking a vacation day tomorrow. That being said, as a South Carolina resident.....go LSU!!!
Michigan fans talking about football period! Fun!
Caddyshack and Major League. I have to watch them everytime I see them on.
Yeah sure. Give me a break. How long would it take on this site or any other sports site to see if Chase Young declared for the draft? I'll give you a hint....less time than it took to type out the original topic. I didn't find out on a message board.....
Why even post this? You already know the answer. 1st pick this year is Joe Burrow. 2nd pick is Chase Young Next year. 1st pick is Trevor Lawrence 2nd pick is Chase Young Sure come back, risk injuring yourself and cost yourself millions of dollars. Makes perfect sense to me!
I can only hope U of M doesn't have online classes when that happens. Otherwise they'll have nothing to talk about!
Crazy.....this board has turned into the Michigan board. Quit your bitching about the officials and ESPN. We had plenty of opportunities to win this game. JK dropped 2 TD passes. Doesn't matter if one was reversed. The ball hit the ground. They will change that call everytime. The Wade ejection sucked, but it was the right call with the way the rule is written. I hate the fact that the QB can lower his head as he's about to get hit and it turns into a targeting penalty. But they are always going to lean towards protecting QBs. The roughing the kicker penalty sucked, but it was a stupid play on our part. He wasn't even close to getting to the ball. I'm as pissed as anybody about losing, but you can't give teams like Clemson extra downs and expect to win. Hell I live in South Carolina, so I have to deal with this all year now.
Kinda what I was thinking.....hell I live in SC and I know a lot more Buckeye fans here than Clemson fans.
Just did Smashburgers on the hibachi. Fries in the air fryer. After this beer. Lots of beer.
Not a chance. I want their misery to last all winter, all spring and all summer. Then rinse and repeat once the season starts.
It's okay.....people are allowed to have different opinions.
Nothing crazy. Just been wearing the same Buckeye tshirt for each game this year. I do wash it between games though.
Sorry for your loss. RIP David.
Maybe the hot dogs weren't for eating. Could have been just to flavor the water. Nothing quite like a big glass of tasty hot dog water!
He normally looks like he has replaced his enthusiasm with confusion.
My punt return rule is to catch the damn football!
I call it blue and piss.
I'm going to miss BB after this season. He's one of a kind.
I have no need to see her blond locks flowing across a beautiful Ohio State jersey.